Description
Totally Beginner Mandarin Chinese Adult Course (20 hours)
No pinyin! No characters! Just sentences.
With our 2 hour lessons, students will be able to memorise full sentences and speak out loud!
Not just names, numbers and animals - Speak full sentences!
There's no need to worry about grammar - verbs, adjectives and nouns have already been set up for you!
The teacher will instruct using 90% Mandarin language!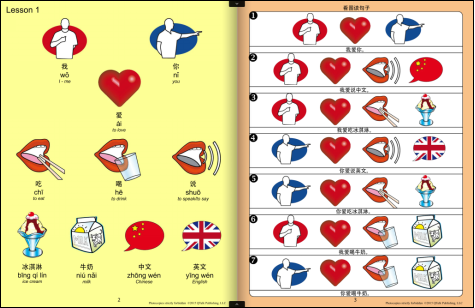 Maximum 6 people per session - 2 hour classes on Thursdays from 7pm-9pm.
1. To express what you like or dislike
2. To know the whole family tree
3. To describe a person with some adjectives and learn a comparison structure
4. To introduce yourself or someone and review the first 3 lessons
5. To learn numbers and ages
To use -er, -est structure to compare
6. To be able to use the right measure words to talk about what you have in your bag
7. To learn 11 colours and review all the previous 6 lessons
To learn "or , all, both...and , but " structure
8. To learn 'go where ' structure and some directions and countries vocabulary
9. To talk about what you like and dislike to do
10. To review all the previous lessons
To learn more Verbs, to make more flexible sentences and if condition structures
Our lessons aim is to boost your listening and speaking skills, rather than overwhelm you with characters.