Event Information
Refund Policy
Contact the organiser to request a refund.
Eventbrite's fee is nonrefundable.
E- Cook alongside Chef Natasha (Thyme in the Kitchen) and get pro tips and recipes for meals that are healthy, nutritious and quick to make.
About this Event
Do you want to cook at home more? Are you interested in introducing more plant based and whole foods into your cooking? Do you love to cook and have an interest in cooking but struggle to bring variety, build flavours and add different textures to your cooking? Do you want simple, delicious and healthy recipes to add to your repertoire? If your answer to these questions are a big YES then my series of cooking workshops are perfect for you?
I am a Le Cordon Bleu Classically trained chef and I am passionate about getting people cooking at home. I use ingredients that you may already have in your pantry and fridge and ones that you can easily find in your local supermarkets and independent grocers. I use seasonal ingredients and aim to cook as sustainably as I can. My recipes and classes do include some meats and fish but I also cook with a wide variety of vegetables, grains, pulses and other plant based and whole foods.I do have a sweet tooth and enjoy making and eating these. But making them at home allows me to control the sugar and use ingredients that I am okay with putting into my body. My food outlook is to enjoy everything in moderation, and to cook with ingredients that make you feel whole and boost your nutrition and immunity.
Every thursday starting on Jan 28th I will be running a 2 hr cooking workshop that will give you the tips, techniques and skills to make you a better home cook. People often mistakenly think that cooking delicious food at home requires a lot of time, ingredients and training. My classes aim to demystify this and take the fear out of cooking to enable you to build and make food that has depth and flavour and that you are proud to serve.
You can book individual classes or book a series of them. If you book 3 or more classes you will get a discount. Message me if you are interested in booking a series and I will send you the details and a discount code. Please click onto the booking page for all booking options and individual class details. Recipes with ingredients will be sent to you by email once you have registered for the class. Details on how to log into the class will be sent to you a couple of days prior.
Thursday Jan 28th - 7pm-9pm (online)- Soup Making Masterclass. We are in soup season and soups are the ultimate comfort and warming food for winter and troublesome times. They are also a great way to get your five a day and variety into your diet. A great soup is about layering flavours simply with things like herbs, variety of veg, a good stock, etc. Making soup does not have to be complicated and with a few tips and tricks you can make tasty and hearty soups every time. During this masterclass we are going to be making a good stock and two delicious veggie rich soups to make with that homemade stock. A hearty vegetable soup with chickpeas, cauliflower and butternut squash and a classic fragrant chicken noodle soup (meat and veg options will be given)
Thursday Feb 4th- 7pm-9pm (online)- One Pot/Pan Cooking Masterclass! Having a few easy one pot/pan dishes will make cooking at home and mid week meals seamless. Whether you are cooking for the family or making dinner for one or two, the recipes we will learn will be effortless and so practical. With a few tips and tricks and a combination of great flavours and ingredients you will learn to cook some dishes that are interesting, full of texture and completely mooreish. And the techniques that you will learn will allow you to mix ingredients and vary your recipes. During this class we will learn two dishes- A Classic French Chicken Coq Au Vin (Vegan/Vegetarian alternative will be provided in recipes)and A Flavourful and Fragrant Baked Lemon and Basil Rice with buttery Salmon.
Thursday Feb 11th- 7pm-9pm (online)- Italian Cooking at Home Masterclass! Who does not enjoy a good classic Italian meal? We often go out for pasta and good classic Italian food but what would you say if I told you that you can cook some of your favourite classic Italian Recipes at home for yourself and your family. In this class we will make a Rosemary Focaccia Recipe and a Chicken Parmigiana (Aubergine can be used as an alternative for vegetarians/vegans) with a tomato, basil and garlic sauce and a shredded fennel and caper salad.
Thursday Feb 18th- 7pm-9pm (online) - Greek Cooking at Home Masterclass! Explore the flavours of the Meditteranean with this exciting class where we will be making a Spanakopita- classic spinach and feta pie and a greek mezze platter filled with easy homemade flatbreads, easy mini greek meatballs (vegetarian option will be give), fresh tzatziki dip and a Greek Salad with marinated feta. (TBC )
Thursday Feb 25th- 7pm-9pm (online) - Healthy Baking and Treats Masterclass! We all crave something sweet at times and it is nice to be able to make treats at home that satisfy that craving, but are lower in sugar and do not use processed and refined flours. Join me on this baking masterclass and you will learn to make some classic bakes as well as tips on how to bake at home using alternative sources of flour and sugar to make your favourite treats healthier without compromising on taste. (Recipes TBC)
Thursday March 4th - 7pm-9pm (online) - Indian Cooking at Home Masterclass! Who would not love to be able to make their favourite Indian dishes at home. Join me in my kitchen and let me share with you some of my favourite recipes from my mother and grandmothers- dishes that I grew up eating. In this class we will be making Dhal with wholemeal chapatis and a classic butter chicken that will get your mouth watering!
Thursday March 11th- Making Salads Masterclass! Over the years salads have become more interesting and there are so many great recipes out there. But to make a great salad you need a few tips and tricks. In this class you will learn the basics to building a great salad by adding in a variety of complimentary and nutritionally dense ingredients, textures, and the best dressings to finish. Salads are a great addition to a meal or if made substantial can be a great hearty meal on it's own. (Recipes TBC)
Thursday March 11th- 7pm-9pm (online) -Cooking with Rice, Pulses and Grains! Eating a variety of rice, grains and pulses can add so much nutrition, protein, vitamins and minerals to your diet. Cooking with them can be quite daunting though and knowing how and when to use them can feel overwhelming at times. Join me in this masterclass where I will show you how you can incorporate them into your diet and with your favourite recipes and ingredients. (Recipes TBC)
Thursday March 18th- 7pm-9pm (online) -Breadmaking Masterclass! Homemade bread is so satisfying but people often avoid it because they think it is too hard or will take too long. Well join me in my kitchen where we will make 3 bread recipes that will knock your socks off, take no time at all and you willl be making over and over again! (Recipes TBC)
Thursday March 25th- Cooking with Fish Masterclass! Eating fish can add so many important nutrients and vitamins to your diet and are a great source of protein and Omega 3. Come and cook with me and learn some flavour packed fish recipes that you will be making over and over again! The amazing thing about fish is that it cooks so quickly and only needs a bit of seasoning to make it taste fantastic. (Recipes TBC)
Thursday April 1st- 7pm- 9pm- Dessert Masterclass! I love desserts and in this class I will be showing you how to make some classic, easy to prepare and delicious desserts to have at home with friends and family. Think apple pie, chocolate ganache cake, tiramisu, chocolate mousse and much more. (Recipes TBC)
Thursday April 8th- 7pm-9pm- Mexican Cooking Masterclass! Join me in my kitchen for a Mexican Feast! Mexican food is incredibly flavourful and loved all around the world. Most people are familiar with a few well know dishes like tacos, guacamole, Chilli con Carne, etc. Mexican food is so varied though and in this class we will cook dishes you might not be too familiar with cooking at home but will, after this class, make time and time again. Recipes TBC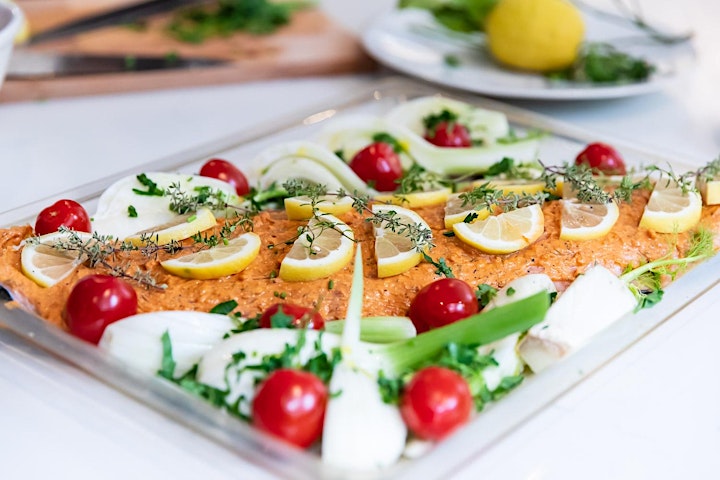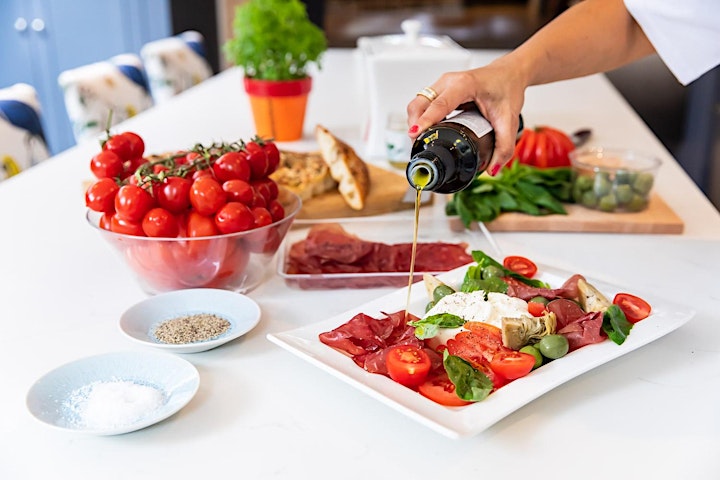 Date and Time
Location
Refund Policy
Contact the organiser to request a refund.
Eventbrite's fee is nonrefundable.