Weirdos and Creatives : TV & Online Production Managing Course.
All of our trainers are industry experts who are still working in their fields and can offer real life experiences!
About this Event
The Weirdos & Creative Collective Courses pride ourselves on our agile, innovative response to training needs in the rapidly evolving worlds of television and online. Our training is bespoke, hands-on and dynamic. Courses range from 4 hours to extended CV and networking advice and are all underpinned by a deep knowledge of designing inclusive training to promote diversity! All of our trainers are industry experts who are still working in their fields and can offer real life experiences alongside practical information!
TV & Online Production Manager Course* will offer the very best information on the below subjects.
1. Scheduling
2. Budgeting
3. Forecasting
4. Cost Reporting
5. Callsheets, RA, H&S , Carnets
6. Location, Release forms
7. How to negotiate pay terms and better working hours?
8. How to get paid more for your production skills?
*We will give away FREE digital template packs for future use, including lists of suitable websites for further information and a complimentary CV assessment.
We also offer all students the opportunity to be part of production work experience such as;
Attending Castings for web series
Production Assisting on filming locations
Kung Fu competition filming events
The Weirdos & Creatives Collective Trainers are passionate about making content and have dedicated their lives to the creative industry and now want to offer their knowledge to those starting out, taking a new route or anyone wanting a refresher of their skill sets.
Pamella - Training Executive. Production Manager Course- Credits The BBC, Red Bull Media, Fremantle, IMG
Dean - Training Executive. Producer Course - Credits Wimbledon, Premier League, WorkLife
Tony - Training Executive. Social Media & Digital Producer Course- Credits XFactor, Luti Media,
Josh - Training Executive. Producer Director Course - NinetyOne Films
Rajini - Training Executive. Digital E-commerce Marketing Course
For a freelancer or staff, attending a Weirdos & Creatives course it not only boosts your skills but is also an opportunity for valuable peer-to-peer networking and career development advice. You can join our mailing list with exclusive access to The Weirdos & Creatives events and castings.
'An Empowering comprehensive look at TV production and knowing your worth!'
Kate Production Coordinator (BBC)
'A lot was covered throughout the day and it was enjoyable. The biggest learning for me was that I can Empower myself and negotiate my rate'
Hanna Production Coordinator (SKY)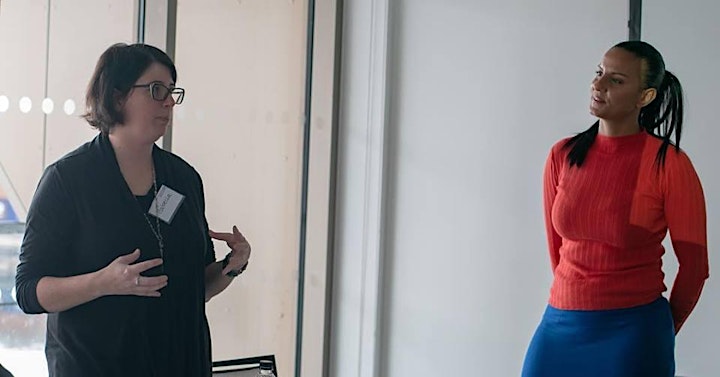 Testimonial:
Pamella, is an amazing mentor and cheerleader. I attended a course with her last April, with the intention of getting back into TV. Less than a year later I'm "bossing" my own life, and working within the industry. I highly recommend it. Thank you for the confidence boost!
Bella TV Student above
Testimonial:
This workshop has given me focus and clarity helping me identify some actionable next steps in my journey towards becoming a Production Manager !
Vlada Producer
Testimonial:
This is the perfect introduction and overview of the role of the PM I have come across. You will leave the day feeling confident about each aspect!
Sacha Production Coordinator /JPM
Testimonial:
Great course very useful very informative and insightful. Really enjoyed the day and glad Sacha made me do it! I feel better about what I know and I'm not necessarily confident in all my knowledge .
Tarka Production Coordinator