Grab a deck chair in the main marquee on campus and watch independent film 'Datsche', followed by Q&A with the director AND supper club!
About this event
Cinema and Supper Club with Film Director Lara Hewitt - Datsche
Come along to the main marquee, grab a deck chair and watch an independent film created and director by female director Lara Hewitt, join our exclusive live Director Q&A and stay for our supper club to discuss the issues raised in the film (and anything else that takes your fancy!), meet new friends and end the Indian Summer on a high!
'Du bist verrückt mein Kind, du musst nach Berlin' - 'You're crazy, my child, you must go to Berlin.'
On a garden allotment outside of Berlin, Valentine, a young New Yorker, has just inherited a 'Datsche' or 'summerhouse' from his dead German grandfather. Keen to connect with his past, Valentine moves in for a season, but finds the datsche already occupied by Adam, a refugee in hiding. When Valentine invites some other travellers to the datsche he unwittingly upsets a less foreigner-friendly neighbour. Datsche is a feel-good film that captures the moment in time when Germany's 'Willkommenskultur' caused ruptures across a country, a continent…and across garden allotments.
For those looking for refuge from troubled times, the last safe haven might be…Germany. But Europe's new superpower is a land of strange habits and rules that are not there to be broken. The film "Datsche" by Lara Hewitt is "Great cinema in a small garden": a summer, many barbecue sausages and open garden doors are sometimes all it takes to remember that much more connects us than separates us. A film for everyone who longs for home or has already found it. A declaration of love to Germany and the strength that lies in the community … and all this in a film for which a native Englishwoman is responsible for.
Filmed independently with a rag-tag bunch of international actors, Datsche played at film festivals in Europe and the USA as well as in cinemas in Germany and online. Lara will talk about the trials and tribulations of being an independent filmmaker and a creative nomad.
5PM - Datsche Screening
6:30PM - Q&A with Director, Lara Hewitt
7:00PM - Supper Club
Seats are strictly limited, so reserve now to avoid disappointment!
Covid-19 Disclaimer
From 20th of September LSE has implemented the following measures to keep both students and staff safe:
- Mask wearing will be mandatory in teaching and learning spaces for students, as well as in lifts for all students, staff and visitors
- Staff, students and visitors will need proof of a negative test within the last four days. This applies even if you are double vaccinated. Any self-administered test must be reported via the National Health Service (NHS) website and confirmed via email or text message. You can get free self-test kits from many locations across London, as well as LSE's testing centre.
These rules will apply during Welcome Week as well so we kindly ask you to comply for everyone's safety, so that we can deliver a fun and memorable programme for all.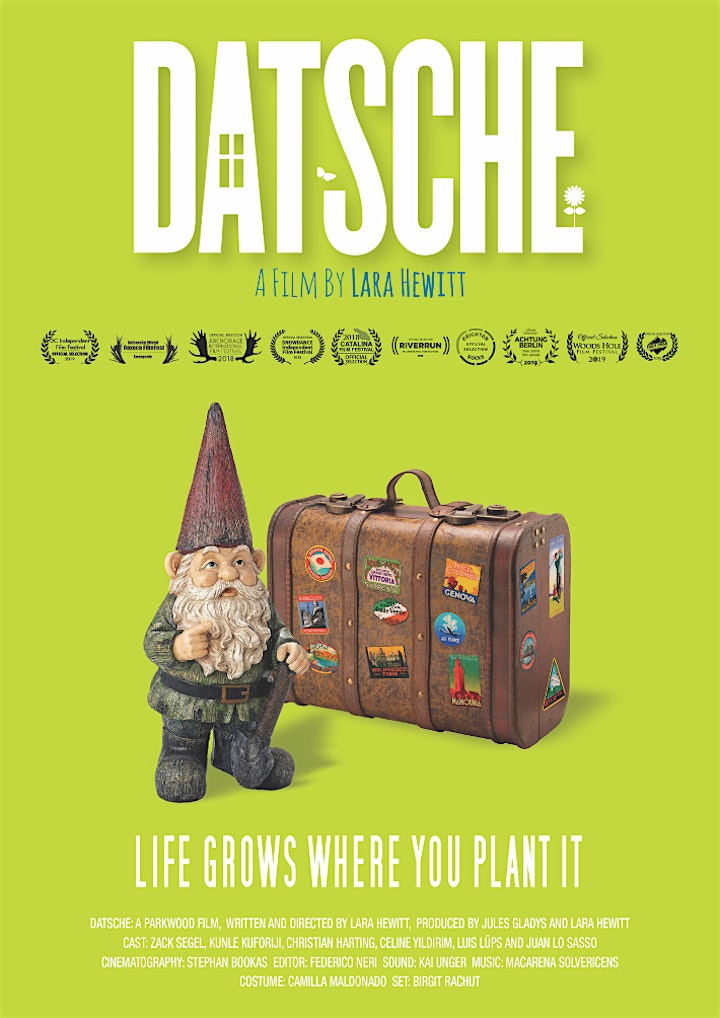 Organiser of Welcome Week - Film Screening, Director Q&A and Supper Club - Datsche