Grab a deck chair in the main marquee on campus for independent film 'Goodbye Europe', Q&A with the director AND supper club!
About this event
Cinema and Supper Club with Film Director Lara Hewitt - Goodbye Europe
Come along to the main marquee, grab a deck chair and watch an independent film created and director by female director Lara Hewitt, join our exclusive live Director Q&A and stay for our supper club to discuss the issues raised in the film (and anything else that takes your fancy!), meet new friends and end the Indian Summer on a high!
'Only in the agony of parting do we look into the depths of love.' - Ursula van Der Leyen, President of the EU, quoting British author George Eliot on January 31st, 2020, on the event of the UK leaving the EU.
For thirty-seven years Lara's home has been Europe. But Lara's British, her country has voted to leave the EU, Lara's dad has died and she's moved back to her small, Brexit-voting hometown in northern England where she runs a local cinema and doesn't much dare mention her past life. When the summer of 2019 comes along, Lara is conscious that this will be her last summer of 'freedom', so sets out in an unusual campervan, with her dog, Bruce, to document a moment in time, and to say goodbye.
Lara's attempts to make any sort of serious Brexit documentary are soon thwarted by having only a dog as a camera assistant, by the campervan breaking down and by a certain Italian musician that Lara meets along the way. Goodbye Europe is a deeply personal response to a political turning point, a testimony from one individual among the 49% of the British voters who wished to remain European.
5PM - Goodbye Europe Screening
6:30PM - Q&A with Director, Lara Hewitt
7:00PM - Supper Club
Seats are strictly limited, so reserve now to avoid dissapointment!
Covid-19 Disclaimer
From 20th of September LSE has implemented the following measures to keep both students and staff safe:
- Mask wearing will be mandatory in teaching and learning spaces for students, as well as in lifts for all students, staff and visitors
- Staff, students and visitors will need proof of a negative test within the last four days. This applies even if you are double vaccinated. Any self-administered test must be reported via the National Health Service (NHS) website and confirmed via email or text message. You can get free self-test kits from many locations across London, as well as LSE's testing centre.
These rules will apply during Welcome Week as well so we kindly ask you to comply for everyone's safety, so that we can deliver a fun and memorable programme for all.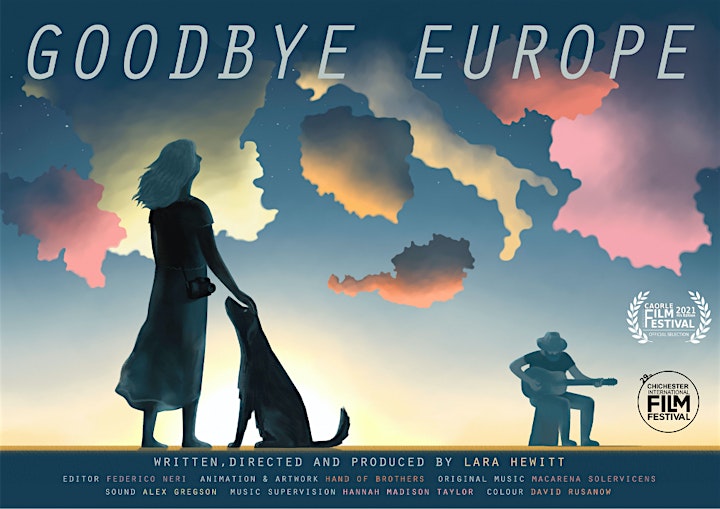 Organiser of Welcome Week- Film Screening, Director Q&A and Supper Club - Goodbye Europe