Welcome Inner Healer Wellbeing Retreat! Journeying to a deeper understanding of yourself, and getting the tools for Transformation.
About this event
Are you looking for a way to de-stress, re-balance and feel more peaceful in the rollercoaster of life?
Perhaps you are looking for holistic tools to heal yourself or transition to the next level or phase of your life?
In the times we are living, with the rate of change becoming faster and the future more uncertain, it is almost normal to feel tired, overwhelmed and burnt-out.
It IS POSSIBLE to bring balance into your life. You deserve to be healthy, happy and fulfilled. It's in our hands to be here now, stronger, more adaptive, more balanced, and able to maintain a healthy body, mind and heart!
The Schedule:
✨ Friday
5 - 7pm BST - Opening and Introductions to each other, to the retreat. Inquiry & First practices.
- Email Sent with information & Self Practices on Saturday Daytime.
✨ Saturday
4 - 7pm BST - Workshop 1. The power of movement and Breath for stress-reduction and healing.
- Email Sent with information & Self Practices for Sunday Daytime.
✨ Sunday
4 - 7pm BST - Workshop 2. The power of Inquiry, Mindfulness and Meditation for stress-reduction and healing.
** BONUS **
You get a FREE Coupon for the Online Course: "Master Your Well-Being, Know yourself, Transform your life."
It's an invitation to actively participate in the creation of your life. This Weekend Course will take you to another level of intimacy with yourself in beautiful and powerful Techniques and Exercises.
You are given the opportunity to reconnect yourself on a deeper level and tap into your own healer. You will be guided during this journey of self-observation, releasing emotions, enjoying the pleasure of healing, exciting yoga and meditations... All to embrace a new perspective about yourself and life.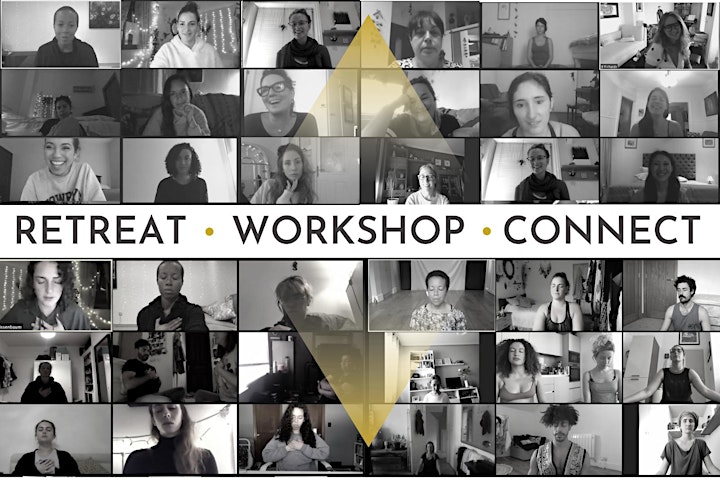 Experience includes:
✨Introduction to a Unique Method that emphasises Self-as-healer.
✨Learning the mechanisms for balancing and relieving stress and anxiety.
✨Exercises for Physical, Emotional and Mental Well-being and Balance.
✨Understanding the Science behind the exercises and how to apply them to daily life.
✨Learning from 2 Facilitators and a group of likeminded people.
✨Deepen your Self-knowledge, Self-Care and Self-Love.
✨A mixture of Yoga, Meditation, Breath-work, Inquiry, Presentation and sharing with others.
✨Empowerment, inspiration and authenticity in facing uncertainty, change and transformation.
💫This Course is all about connecting to the inner-powers that we have inside. To reframe the common beliefs that we need material or aesthetic "things" to feel good or to be happy.
💫With the right tools - you can make yourself feel good, re-charge and be peaceful INSIDE and use this energy for the greatest good of YOURSELF and others.
💫Inner Healer provides methods for self-healing and transformation through experiential knowledge of the 4 dimensions of the self.
You will get access to:
🤍 3 LIVE Online sessions
🤍 Mindfulness practices
🤍 Breath-work
🤍 Yoga & Body Movement
🤍 Guided Meditations
🤍 Presentations
🤍 Inquiry
🤍 PDF's - The Inner-Work Book
🤍 Writing Exercises
🤍 Connect with others and make beautiful connection.
** BONUS **
You get a FREE Coupon for the Online Course: "Master Your Well-Being, Know yourself, Transform your life."
All LIVE sessions are important as it gives an opportunity for consistency and development of connections. However, we fully understand that this may not be convenient due to work, family etc.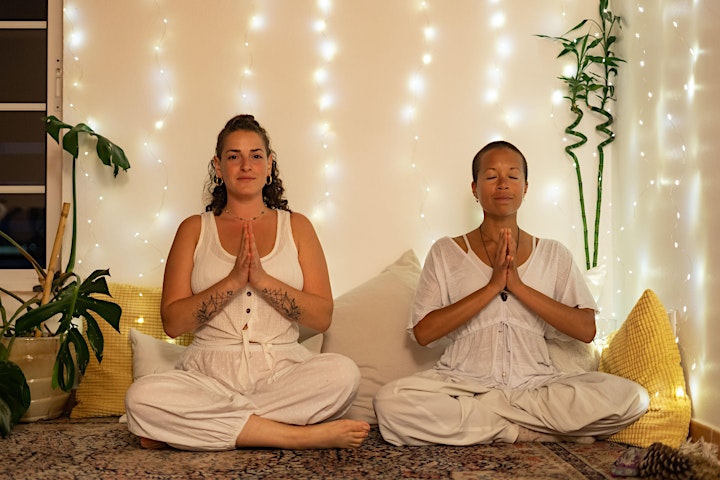 ✨About the instructors:
We are Jeni and Idit, two soul sisters who gathered together with the same passion and vocation. We have created "Inner-Healer 4D Transformation" to be a journey of self-discovery, self-inquiry and self-love.
With the experience of many travels, teaching, breathing techniques, yoga, meditation, ecstatic dance, body movement, writing exercises and many more… We gathered the most beneficial practices so you can start your own path connecting your inner-healer.
Everything starts within. Everything is already within you. And it is our mission to remind you that. Working with the 4 dimensions of the self to heal ourselves - physical, mental, emotional and psychic. With the most remarkable and beautiful practices, you will tap into your divine power.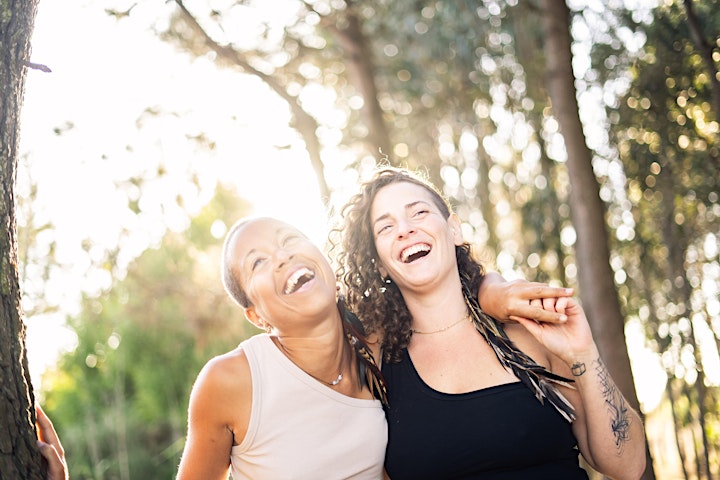 ✨We are excited to meet you and walk on the path of the heart together!
Inner Healer online course's waiting list - https://forms.gle/caMkaQsfbJH5VAYu7
Always with love,
Idit & Jeni 💖🙏
Organizer of Well-Being Course For Personal-Development, Stress-Reduction & Self-Care
Inner Healer is a platform, a method, a way of living, a community of people that want to master their own healing. Founded by Idit Nissenbaum and Jeni Louise, two spiritual entrepreneurs, meditation and yoga instructors, professional artist - combining art therapy, modern skills with ancient wisdom.
Jeni & Idit's focus is on healing in the 4 dimensions: physical, emotional, mental and energetic. They believe that everyone who is seeking healing should have access not only to the information, tools, techniques and practices, but to be able to be part of an evolving community of women, and humans, who are taking responsibility for their own healing and transformation, safely, powerfully and always with the roots of love.