Mindfulness and Watercolours - March. A weekly online wellbeing and creativity opportunity.
About this Event
Wellbeing benefits have long been linked with creating art. Each month we will combine a different aspect of wellbeing and a different media, for example, Mindfulness and Watercolours. We will look at different subject matters, and explore them in a variety of ways (including abstract, expressive, intuitive and observational). I aim for the group sessions to be friendly and informal, and a place for you to set some time aside for you.
In this session:
• Flowers. Layered watercolour technique. Beautiful transparent pastel shades.
You will need:
• MIxed media pad A4, set of brushes, tissues, waterolour paints.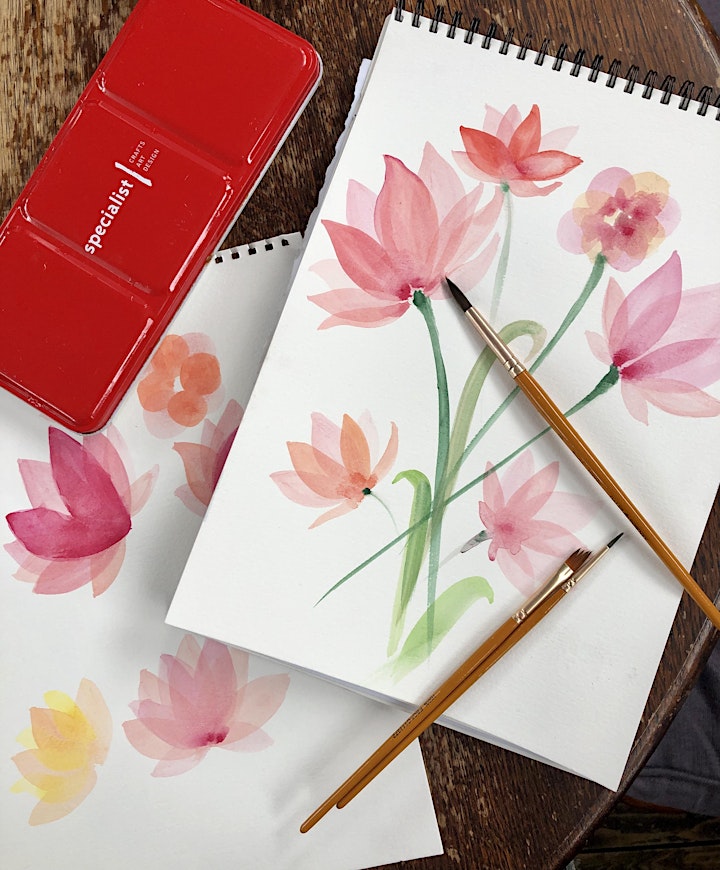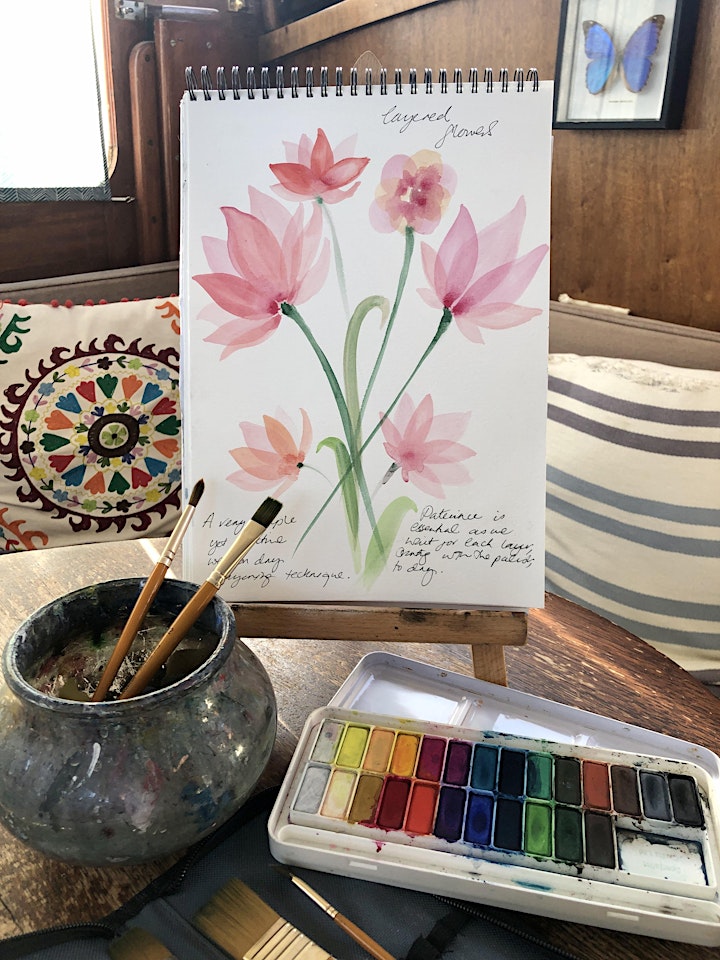 Feedback
What a delightful experience! Many thanks to Lindsay for sharing her commitment to uplifting folks with her art sessions. Definitely worth joining her future courses 🙏 RG 09/02/2021
Thank you, I really enjoyed the session and you have inspired me to give art another try after many years ! BC 09/02/2021
Social Media
Facebook Wellbeing Art Sessions