Wellbeing Art Sessions - Reflections of the Moon in Watercolour
Mindfulness and Watercolours - March. A weekly online wellbeing and creativity opportunity.
About this Event
Wellbeing benefits have long been linked with creating art. Each month we will combine a different aspect of wellbeing and a different media, for example, Mindfulness and Watercolours. We will look at different subject matters, and explore them in a variety of ways (including abstract, expressive, intuitive and observational). I aim for the group sessions to be friendly and informal, and a place for you to set some time aside for you.
In this session:
• Reflections of the Moon on Water. This session we will be using circular objects to create a pleasing composition, which will include the moon being reflected on water. We will use masking fluid to create crisp reflections.
You will need:
• Mix media pad A4, set of brushes, tissues, masking fluid, set of pencils, eraser, various round items to draw around (i.e., saucers, jam jar lids etc), set of watercolour paints, white pencil.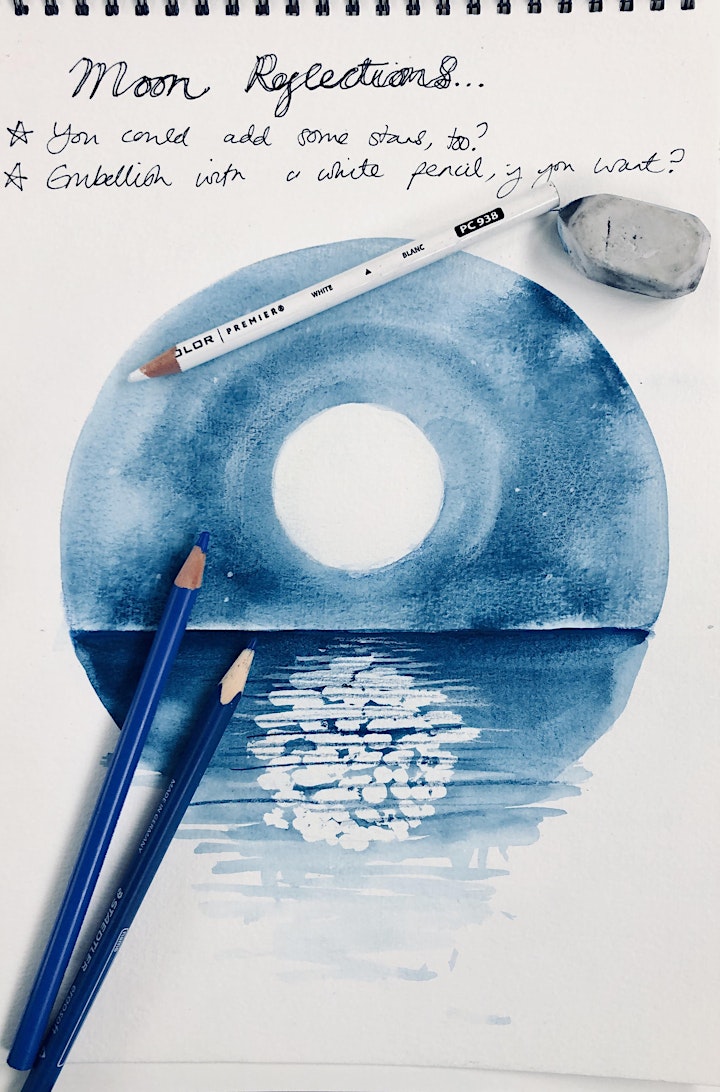 Feedback
What a delightful experience! Many thanks to Lindsay for sharing her commitment to uplifting folks with her art sessions. Definitely worth joining her future courses 🙏 RG 09/02/2021
Thank you, I really enjoyed the session and you have inspired me to give art another try after many years ! BC 09/02/2021
Social Media
Facebook Wellbeing Art Sessions