Description
Connect & Grow events are for 'community over competition' minded wellbeing businesses.
Our relaxed, yet focused events are designed to facilitate you to connect, showcase and seek ways to collaborate with other like-minded wellbeing businesses. The main focus of our event is how you can reach more people locally and online who need your wellness offerings.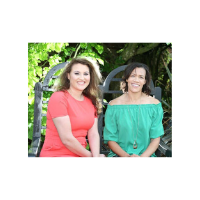 Hi Alexis & Ursula here, two wellness devotees super committed to supporting small wellbeing businesses to expand and bloom so that they become more visible and accessible to those that need.

What To Expect . . .
Every event begins with a carefully selected guest speaker(s) to help you gain or refresh your knowledge on topics to support you and your business to grow (e.g wellness marketing, business, sales, money and mind-set etc).
Part way through the event we run a short business brainstorm session (Q&A), giving you the opportunity to gain any needed wisdom from others to help you on your business journey. Questions can be submitted in person or anonymously (we appreciate not everyone feels comfortable speaking in public!).
We then facilitate a Connect & Collaborate session that gives you the opportunity to showcase your business and seek/explore collaboration opportunities.
There's no having to get up and speak in front of everyone (especially if that's not your thing), but instead the time to demo or display your business offerings/info while enabling others to gain a greater understanding about your business and how collaboration could mutually benefit.
A complimentary digital Collaboration resource (worth £7) will be emailed to you prior to attendance, to help you gain the most out of this session!
---
AGENDA . . .
09.45am - Registration

10am - Welcome

10.10am - Guest Speaker

10.40am - Business/Brainstorm (Q&A)

11am - 12pm - Connect & Collaborate
We promise, we create a non-scary, super friendly and supportive networking experience!
---
OUR EVENT IS PERFECT FOR . . .
Businesses within the health, wellness, fitness, holistic and beauty sector who are looking for ways to find more clients/customers, increase collaboration opportunities and connect with like-minded businesses that have a similar client/customer base.
We believe the more small wellbeing business come together to connect and collaborate, the more people they are able to reach and enhance the wellness of, collectively.
---
GUEST SPEAKER INFO . . .
This event's guest speaker is: Narelle Summers
Topic: Goal Mapping For Your Business
Narelle Summers is a professional speaker and an emotional wellbeing coach. Narelle will be speaking about Goal Mapping which is a unique way to set your goals.
* It uses a combination of words and pictures to engage the whole of your brain.
* It is a simple system for success yet extremely powerful.
* This approach really will help you stay on track and focused on what you want to achieve within your business.
* Turning your dreams into reality.