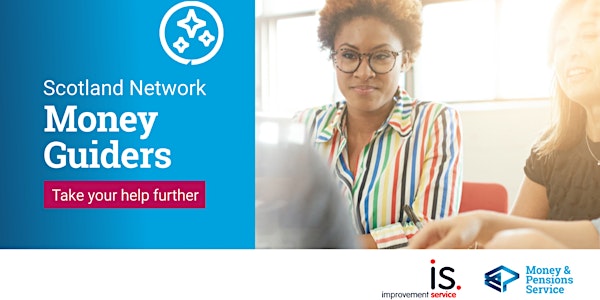 Wellbeing for Money Guiders – Protecting Your Wellbeing
The second of two wellbeing workshops provided by Money Advice Scotland.
About this event
This two-hour interactive course focuses on self-care, boundaries and mindfulness techniques.
By the end of the course, participants should:
Understand the importance of boundaries at work and have some strategies to maintain them
Understand the importance of self-care and have tools to create a self-care routine
Have some mindfulness tools to support their wellbeing
It will be delivered by Money Advice Scotland's Learning and Development Consultant, Niamh Brown.
Note: spaces are very limited in this workshop.
If you find that there are no places left, please let us know. If there is sufficient demand it may be possible to arrange a repeat session.
Contact: john.mitchell@improvementservice.org.uk
Find out more about the network and how to join
There's further information at Money Guiders Scotland network, brought to you by the Improvement Service in partnership with the Money and Pensions Service.