Description
Why running your own business shouldn't feel like 4-hour work week meets Hunger Games.
On one hand, we glorify the world traveling, money-manifesting-blogger, while on the other hand we also tend to glorify the greasy, malnourished, sleep-deprived entrepreneur.
If you're an entrepreneur, business owner and/or work in the startup industry chances are you are working and hustling 24/7, potentially at the cost of your mental and physical health. In this talk, we will focus on how to move from being busy and overloaded to productive and effective. We will also identify actionable, evidence-based strategies to help you find more value in the hours you spend at work and to feel less stressed on and off the job.

–

Julia Franckh, Let Me Be Franckh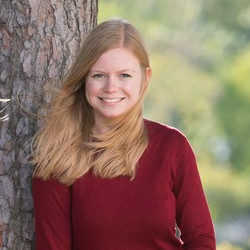 Julia is the director of Let Me Be Franckh, a consultancy delivering actionable, evidence-based strategies that help individuals improve their performance while achieving well-being at work. Julia is trained in a broad range of interdisciplinary approaches and is passionate about how psychology can guide both digital marketing and user experience design.
She has both a BSc in Cognitive Science and MSc in Psychology from Brown University.