Description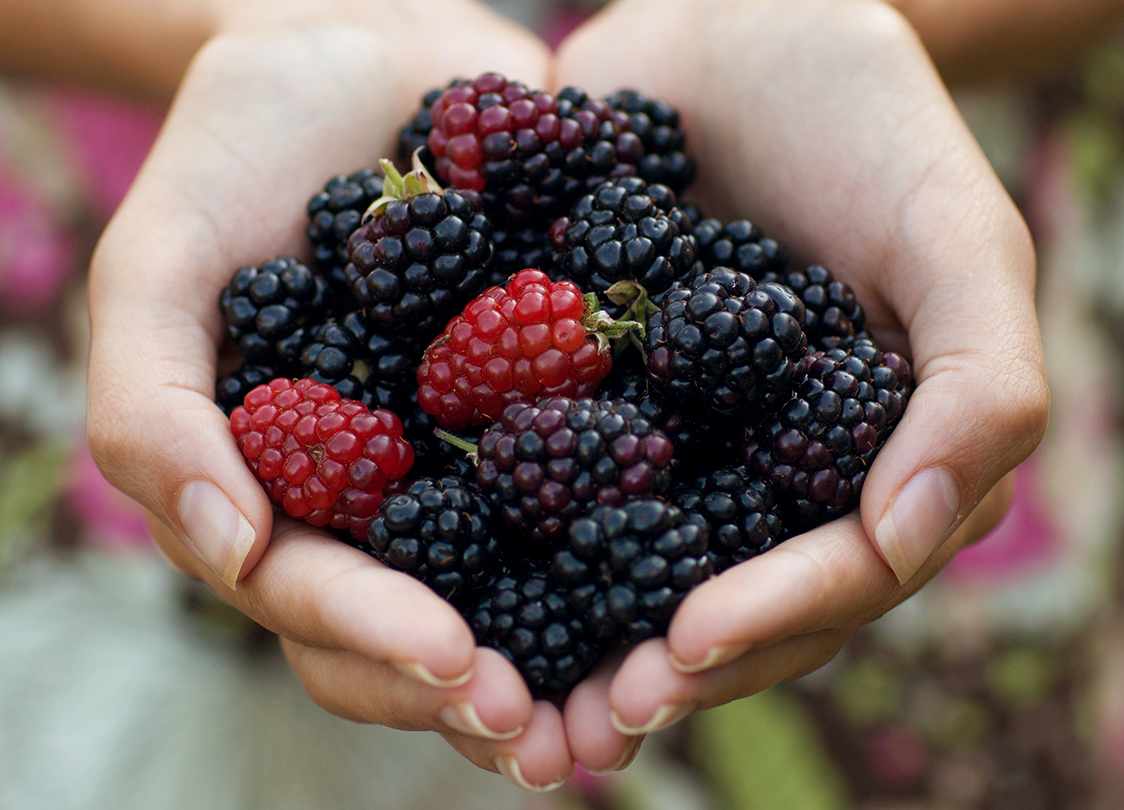 Nothing gets you connected to nature like blackberry picking. There is something quite fulfilling of the soul when you walk amongst the hedgerows, foraging and then enjoy the "fruits" of your labour. We all enjoyed it as children but many of us have forgotten the pleasures of a September stroll in the countryside with a few pots. It's just as enjoyable, and even magical, for adults, as well as children. So, go forage, be free!
This month we welcome LUCY WHITEHALL from Transform and Thrive Ltd. A company that specialises in helping employees succeed and achieve goals they never thought possible. She will be showing you how in her talk "How can 'grit' help you succeed? The myth of talent and the rise of the 'growth mindset".
RICHARD MAWBY will also be showing us how abundant nature really is in his talk "foraging: a modern insight to our instinctive ancestry".
Book your seat now or read below to find out more about this month's talks.
The Wellbeing Meeting Team
HOW CAN "GRIT" HELP YOU SUCCEED? THE MYTH OF TALENT AND THE RISE OF THE "GROWTH MINDSET"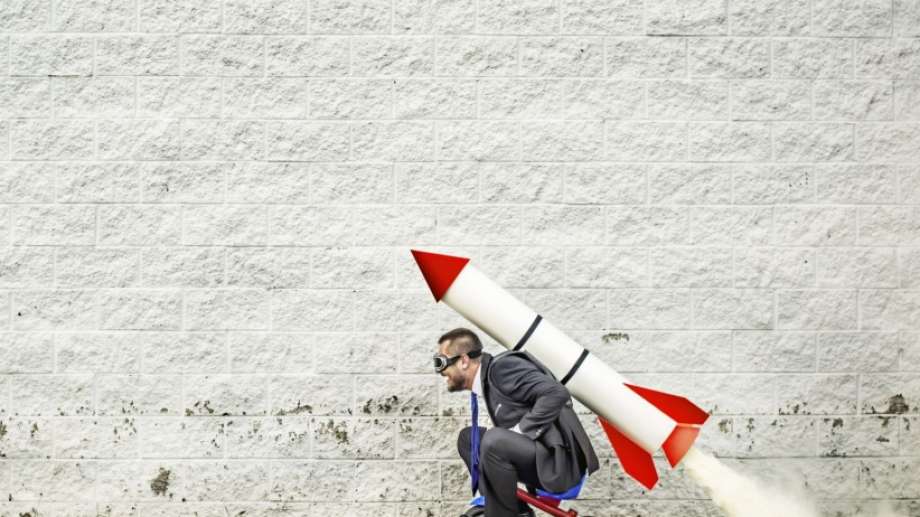 Do you find yourself wishing things could be different in your life and career? Do you watch others succeed and wonder what they have that you don't? Is it talent? Is it skill?
Positive psychology is the science of what makes life worth living. In this empowering and inspiring talk we look at strengths, happiness, emotions, energy and resilience and draw on evidence to inform us on the best way to achieve what we want in life. It can be easy to look at people who are succeeding and think they must have some magic charm that you don't have, dismissing the possibility of reaching for the life of your dreams. NEWS FLASH!!! Positive psychology is a practical science, which is what Lucy will be sharing with you, delivering tips and techniques that we can all adopt to help us thrive and maximise enjoyment of our lives and careers.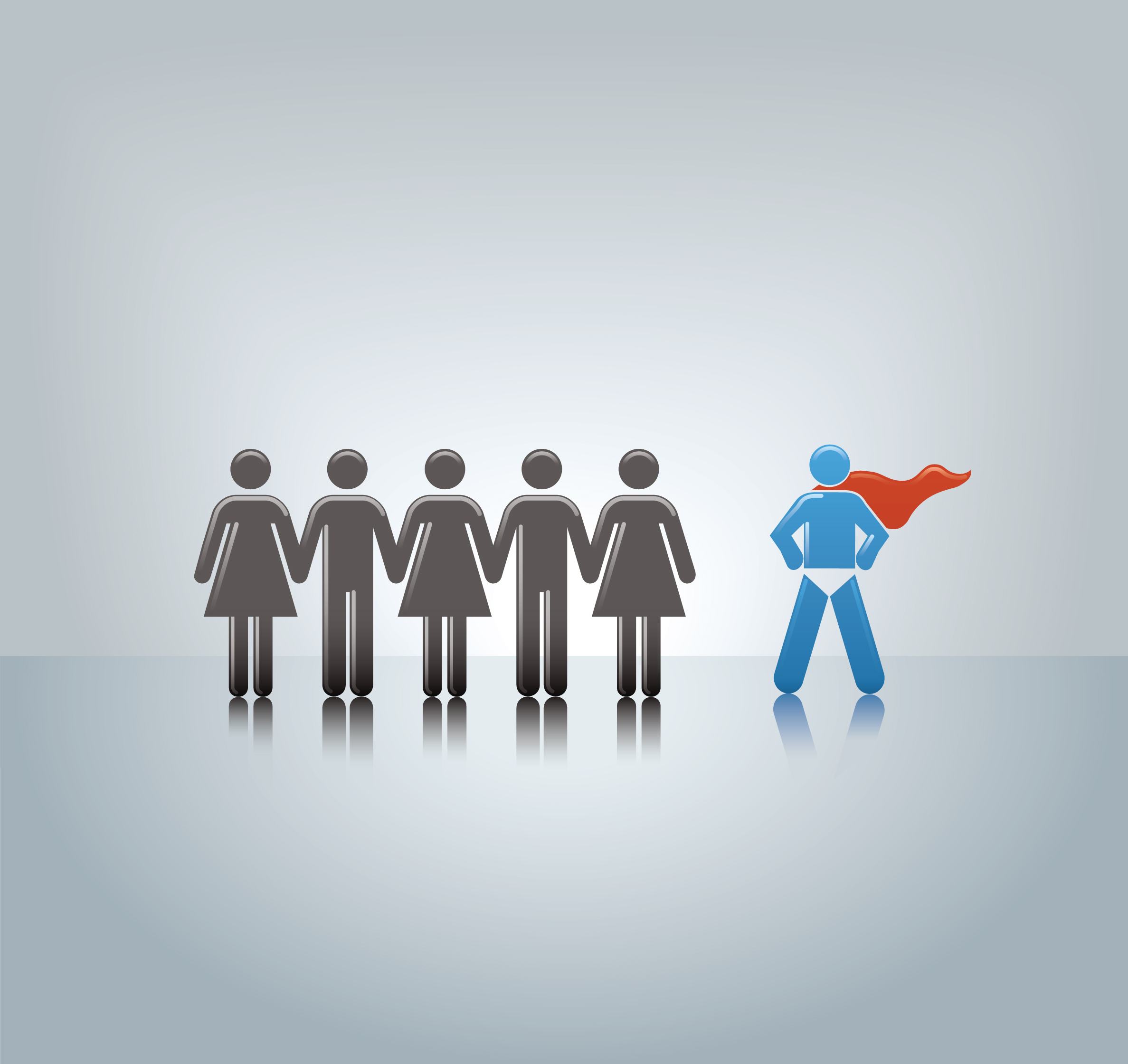 Grit and growth mindset are hot topics in psychology. We've known for some time that previously held beliefs about talent are flawed. Successful people are not always the ones with the highest IQ or the most qualifications. Grit, perseverance and growth mindset are the qualities that for many, provide meaning and purpose to their lives.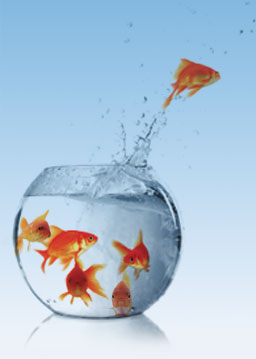 This introductory session will explore the current research and how it can inform the way we think and the beliefs we hold.
Through positive psychology coaching you can change your mindset and approach and propel yourself to the next level.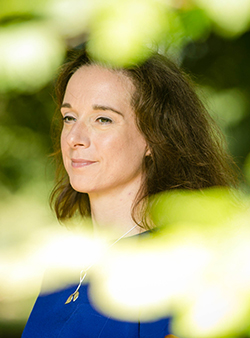 LUCY WHITEHALL is an "employee wellbeing consultant", trainer and coach. Combining a background in Human Resources and Psychology, with a career in commercial and charity sectors, Lucy helps organisations and individuals access their innate resilience and strength enabling them to flourish and thrive.
Lucy delivers inspiring training in a range of personal effectiveness topics all grounded in evidence. She demystifies scientific research, turning it into practical everyday tools and techniques. Additionally, Lucy is an experienced coach and works with clients from all walks of life including and executives, entrepreneurs and young people.
Lucy has a keen interest in positive psychology, neuroscience and leadership and is reading a Masters in Applied Positive Psychology and Coaching Psychology. She is a chartered member of CIPD and holds a BSc in Life Sciences and MSc in HR Management.
As a committed mindfulness practitioner and trainer, Lucy has gained her qualification as a mindfulness teacher in training. She develops her practice with annual silent retreats and a yoga practice of over 20 years.
FORAGING: A MODERN INSIGHT INTO TO OUR INSTINCTIVE ANCESTRY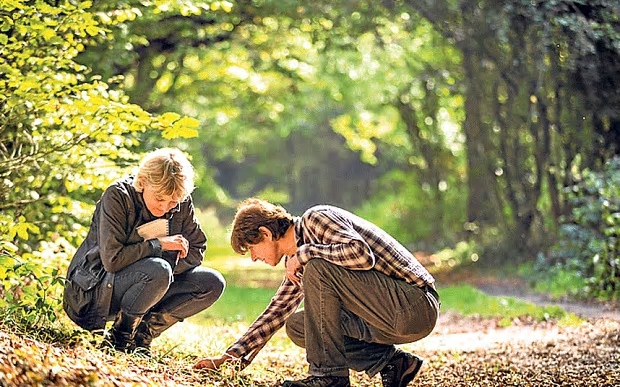 Richard has always lived amidst nature, playing among the blades of grass and woodlands as a child. His father would teach him the names of plants and trees, and take him for long walks in various locations around the UK.
It was only recently (the last five years) that he began to find a truly instinctual connection to wild plants as food. This experience flowed organically and naturally after he shifted his diet from a conventional reliance on supermarket foods.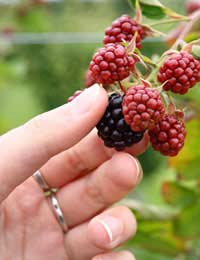 Before he knew it, he was wandering the same grounds as he had as a child, but his perspectives had shifted. Each plant that he met, observed and touched, he felt a deeper understanding and a silent knowing that it was food. During this time, he had inadvertently lost 3 stone in less than 5 months.
Today, he has weaned himself onto an almost 100% raw and largely wild diet. his body is nourished on a daily basis by live, microbe rich food. he has never felt healthier and full of life!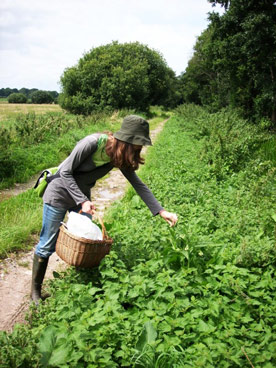 Richard says:
"You would be surprised, just how much free food lies at your feet every time you step from the beaten path. I help to spread this awareness, perhaps not to the same extremes as I choose to live, but rather to guide and teach those who would like to incorporate even just a little of nature's wild and abundant larder to enrich and provide optimal nutrition in our modern diets."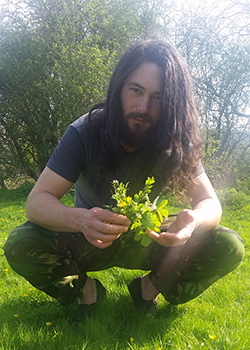 Richard is based in Buckinghamshire living a truly natural lifestyle with his girlfriend. He teaches and runs workshops in foraging, giving people insight into the knowledge of plants/nature and our instinctive ancestry that that is connected to it.
Although Richard lives his work many of the people that he has taught have benefitted from simply incorporating some of the basic principles of foraging and connecting with nature into their modern lifestyles.