Description
BOOK FOR FREE! Not been to a Wellbeing Meeting before? The first one is on us! Just click "tickets", then click on "enter promotional code" and enter the code "wellbeing" to get your FREE ticket.
With 2016 drawing to a close and the promise of new opportunities in 2017 we are fortunate and excited at Wellbeing Meeting to welcome 2 fantastic speakers to our January meeting to help you kick start your year and make a real difference. TONY DAVIS is going to dispell some common myths about dieting and explore the power of habit, showing you how to stick to those New Year's resolutions in his talk "The Myth of Dieting and the Power of Habit". Then MICHELE YEOMANS will be delivering some truly inspiring content on discovering and living out your life's purpose, in her talk "Discover the Work That You Were Born to Do". We have no doubt that you will find both of these talks inspiring and that you will pick up some great information to help you make 2017 your best year yet!
Carry on reading to find out more about Januarys talks.
The Wellbeing Meeting team.
DISCOVER THE WORK THAT YOU WERE BORN TO DO!
Do you sometimes think that there must be more to life than this? Or are you drifting and searching, but you can't quite put your finger on the problem? The vast majority of the population today feel stressed, lack energy, and generally feel worn down by the system often leading to some form of ill health. However, these are just surface symptoms. The problem more often than not stems from living a life or doing a job not in alignment with who you are. The truth is, you can only live a truly fulfilled life if you: a) Understand intrinsically who you are, and b) Know what you were born to do. In this talk we explore how to reveal the true you, clarify your unique purpose and discover the work you were born to do.
This event is for you if:
You are at crossroads in your life and unsure which way to go

You often think 'there must be more to life than this'

You feel like you are stuck on the treadmill of life and looking for inspiration

You actively want to find and live your purpose

You are unhappy in your current job/career and are looking for a change

You have a 'successful' career but it lacks meaning or fulfilment
Join us to get clear direction into what really makes you healthy, happy and fulfilled.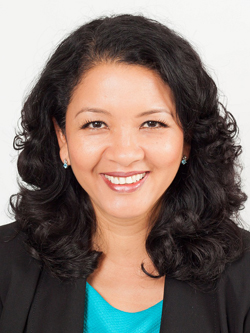 MICHELE YEOMANS is a warm, animated speaker and trainer with boundless energy! More importantly, she possesses the required wisdom to assist people through their life's journey, and dispenses it in a friendly, genuine, and refreshing way. In her speaking, training and coaching, she shares her insights and knowledge, connecting and communicating with clarity and practicality. Her natural talent for empowering those around her, inspires her listeners to find their inner happiness, teaching them how to relax into life, and navigate through conflicts with ease.
THE MYTH OF DIETING AND THE POWER OF HABIT
Why do so many of us make commitments to ourselves to eat better, get fitter, walk more, eat less etc. but find it so hard to keep to these commitments? These may be a new years resolution that we make each year or a decision that we have become inspired to make. Why is it that some people find it easy to make snap changes in their life whilst others feel like they're treading water? In this talk TONY DAVIS will look at some of the biggest myths in the health industry and why most diets are designed to fail. He will also explore the power of habit and discuss how to actually stick to some of our new years food resolutions and shape the life we want to live.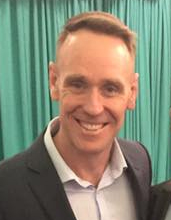 Tony Davis is foremost a martial artist who for the past 28 years has travelled the world teaching and training martial arts and self defence. He is a qualified nutritionalist, NLP practitioner and movement specialist with an interest in preventative and corrective exercise.