Wellbeing Weekend Retreat (non residential)
About this event
DATE & TIMES
Saturday 13th November @ 10:00 - 17:00
Sunday 14th November @ 10:00 - 17:00
Please note this event is over 2 days without residence and will take place indoors in the Wellbeing Lab at The Restoration Yard. We'll also have access to the nature spaces outdoors.
DESCRIPTION
We invite you to join us for this reinvigorating 2 days of mindfulness based practices, in the stunning surroundings of Dalkeith Country Park.
This is a day to invest in yourself by unwinding and re-charging. We will use a soothing blend of mindfulness, yoga, movement and sound healing practices to help rebalance mind & body and boost your energy.
The day will include:
* Guided mindfulness practice both indoors and in nature
* Yoga and Qi Gong techniques
* Recharge the body through mindful body scan
* A range of relaxing and energising breathing exercises
* Sound meditation
* Various other core mindfulness meditation practices
* Healthy Snacks
This event presents a wonderful opportunity to learn and directly experience mindfulness practices, consolidate your already established practice and deepen wisdom and understanding from which we can all learn, grow and be nourished. 
There is car parking (£3 per day) and a cafe at the venue where lunch can be bought, or please feel free to bring a packed lunch if preferred. We would recommend bringing a water bottle with you.
We will have mats and blankets available. Please feel free to bring your own blanket or cushion if preferred and wear suitable clothing to maximise comfort.
WHO IS IT FOR?
This retreat is open to anyone interested in exploring mindfulness meditation, breathing and movement practices. It can be beneficial to have had some experience of mindfulness practice beforehand, however if you wish to attend but haven't had any prior experience, please contact us at info@themindfulenterprise.org so we can have a brief discussion with you before booking.
WHO WILL FACILITATE?
Your facilitators will be Gary Young (Mindfulness Teacher - Founder of The Mindful Enterprise CIC) and Craig Ali (Mindfulness Teacher - Craig Ali Health & Movement and Founder of Total Health UK).
WHAT IF I HAVE ANY QUESTIONS NOT ALREADY COVERED ABOVE?
Please email us at info@themindfulenterprise.org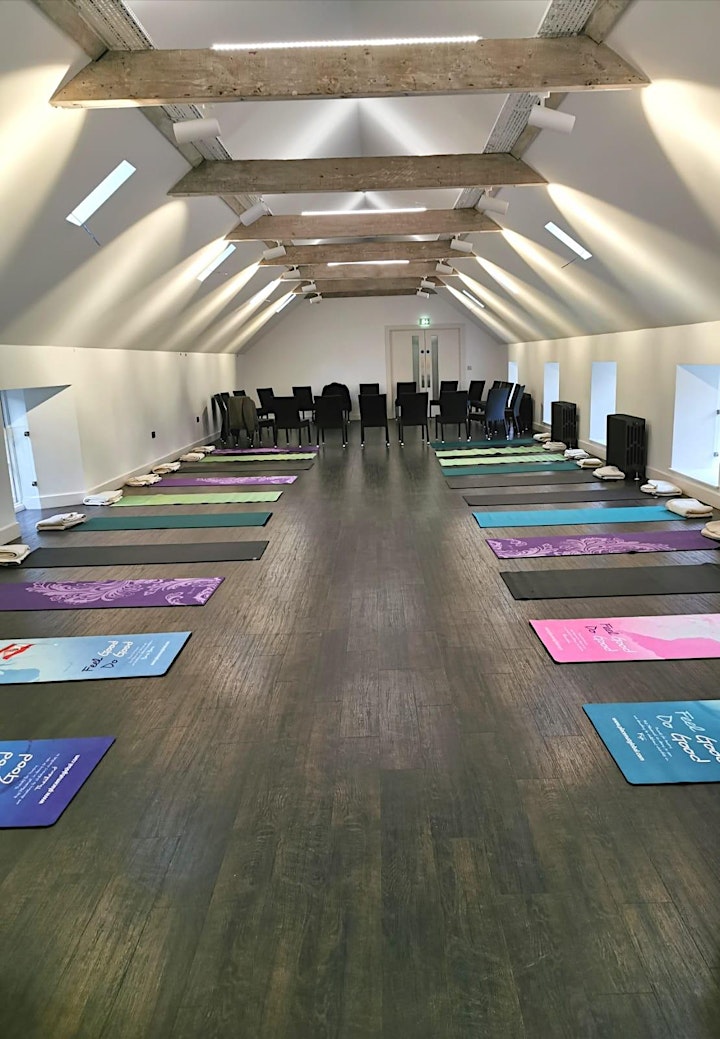 Organiser of Wellbeing Weekend Retreat - 13/14th November 2021
The Mindful Enterprise (TME) are a social enterprise, providing customised, health, wellbeing and performance optimising training based on mindfulness to individuals, businesses and the education sector, with a % of profits used to deliver training for no cost to groups in disadvantaged communities.
Our purpose is to provide people with knowledge and tools that can improve their mental, physical and emotional health and wellbeing, empowering them to flourish in all aspects of life.
Our mission is to make mindfulness and meditation more accessable, relevant and deeply beneficial to as many children, young people and adults as possible, enhancing communities, organisations and standards within education.   
Warm wishes
TME