Description
Wellness at Blooms is an event series
that offers unique wellbeing experiences or practical knowledge to help entrepreneurs maximize.
Next Event: Flow In The Dark - Glowing Yoga
The Wellscene does yoga differently. They turn off the light, crank up the music and team up with London's favorite yoga teachers to give you endorphin-boosting feel-good evening (without the hangover the next day).
Unlike most yoga classes, this one will take place in the near dark. They'll use black light to illuminate the space, giving it a really cool purple glow.
The yoga teacher is Faiza Yasin. She teaches a gentle and heart-warming style of yoga to help people find space, both mentally and physically. Expect to strengthen the body, soften fascia and connective tissues and release tension. Her unique classes fuse the relationship of dynamic flow and restorative postures, allowing a powerful combination to look inward, help still the mind and create space.
You can find her on Instagram: @happyheartflow.
This event will offer this game-changing yoga experience with the support of a selection of healthy food and drink brands and a complimentary chair massage at the end of the session.


AGENDA:
6pm - Doors Open
6.30pm - Yoga Starts
7.30pm - End of Session & Networking
8.30pm - Close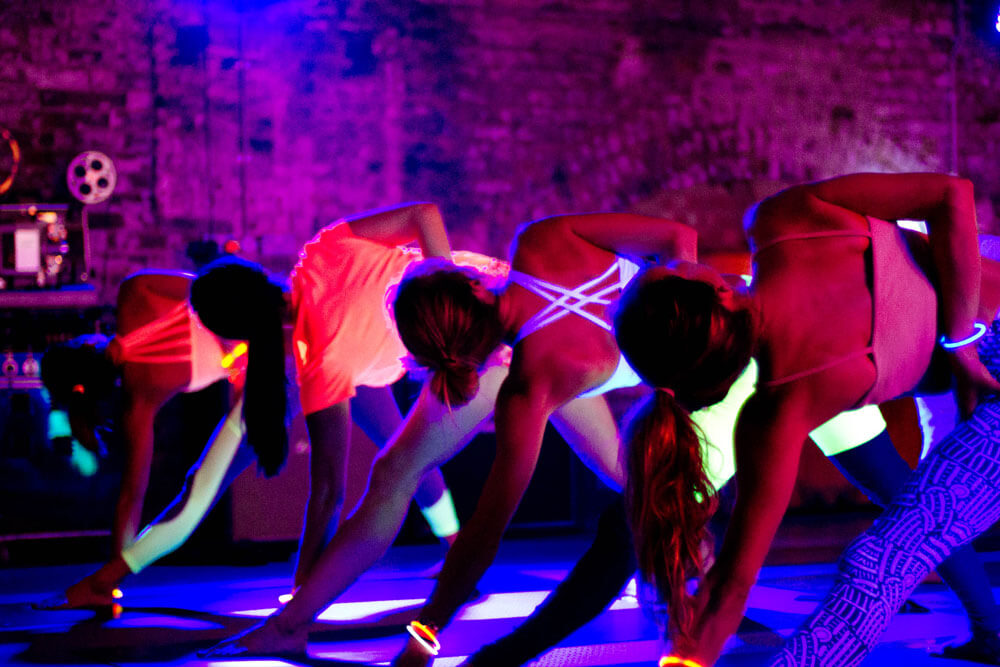 OUR BRAND PARTNERS: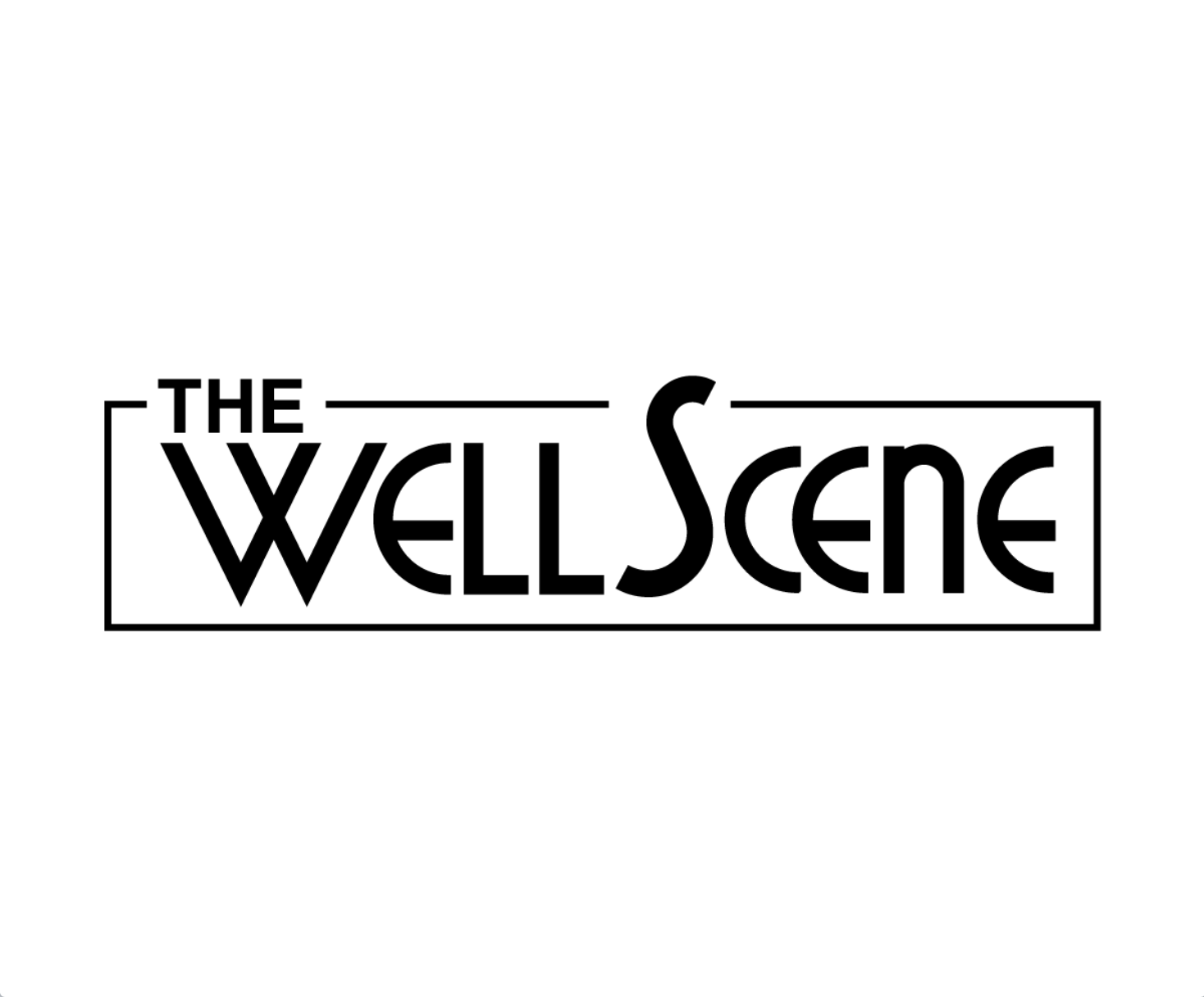 The Wellscene (formerly known as Secret Urban Escape) was the first and original company to offer fitness and yoga pop-up experiences at unique and unusual locations throughout London.
Since 2014 they have taken hundreds of people to converted railway arches, old Victorian warehouses, photo studios, rooftops and secret parks to spice up their usual fitness routine and make living an active, healthy lifestyle more fun and sociable.
They team up with the best fitness trainers and yoga teachers from around the world and build a whole experience around their classes to give health conscious and wellness loving Londoners an experience worth remembering.

Uspaah is Your Spa At Home. They deliver Massage, Nail and Beauty treatements to your door in as little as an hour. A team of 150 vetted professionals operates in London 1-6 from 7am - 10pm, 7 days a week. No more calling around to local salons or booking weeks ahead. In just 5 clicks, you can choose a treatement via our mobile app or website and have it done at your home, hotel or office same day!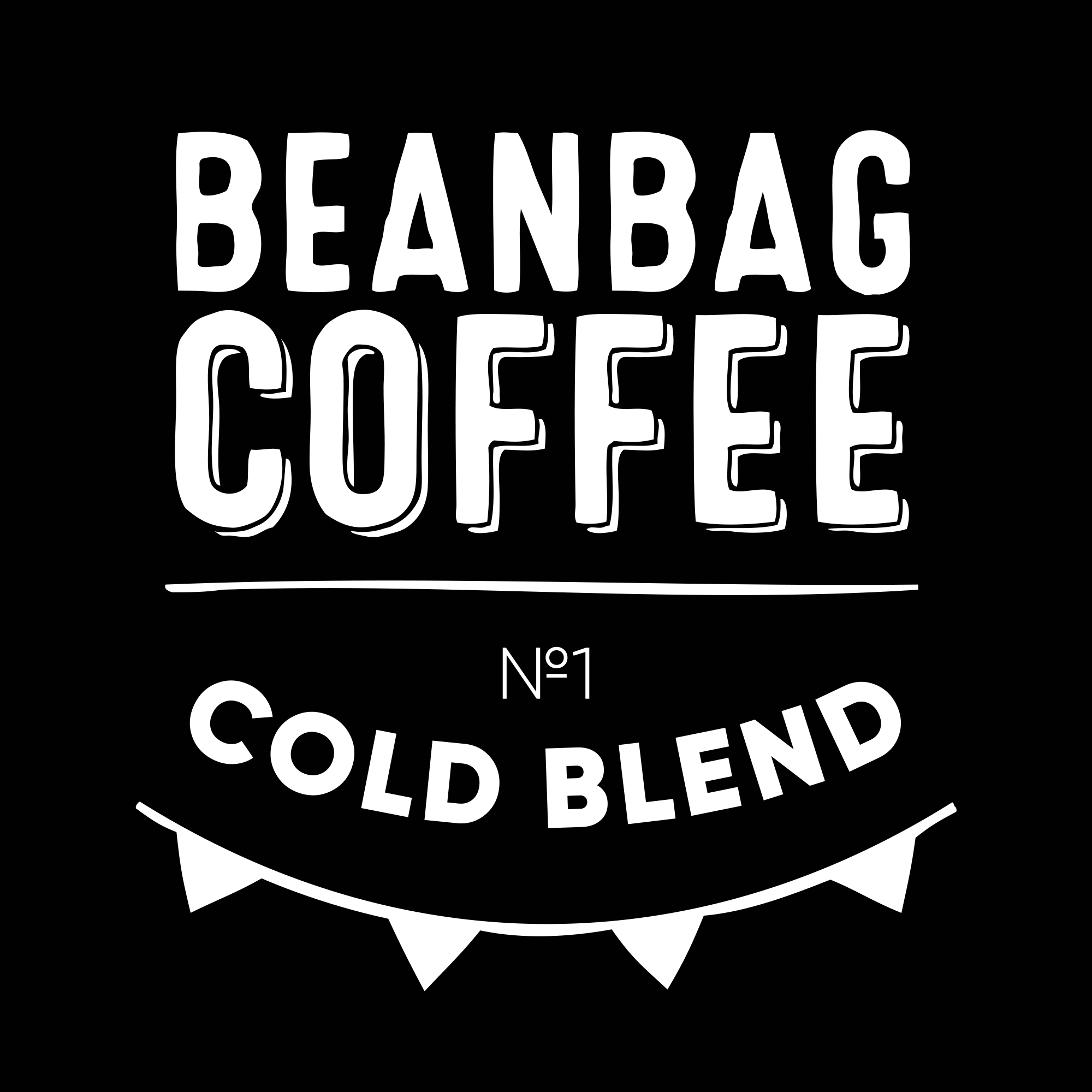 Beanbag Coffee specializes in cold blended RTD coffee with a twist...sourcing from the worlds best specialty Robusta (from a 6th generation of family owned farms; single estate) they brew hot then blend cold and infue with carefully sourced ingredients which result in the four varietes (Peanut, Peanut/Cinnamon, Coconut, Coconut/Ginger/Tumeric).
All of these drinks are diary-free, taste amazing and immportantly come with a kick!

We're BRAVE and we make crunchy roasted peas. Not only are they incredibly delicious (available in moreish flavours of Sea Salt, Garlic & Chive and Paprika & Chilli), but they've got more protein than cashews and less calories than popcorn. They're also completely vegan, locally grown and free of anything artificial!
AMAVIDA

Amavida brings the highest quality Superfoods from around the world to your door. Their mission is to share our passion for Superfoods with you!
Offering products which are wild-harvested and organic farmed, rich in nutrients, energetic and tasty, Amavida is also supporting a sustainable industry that ensures fairness to local communities and encourages the alternative use of the environment. Hence reducing deforestation, to promote their Love For Life & Love for Earth!
OUR EVENT PARTNER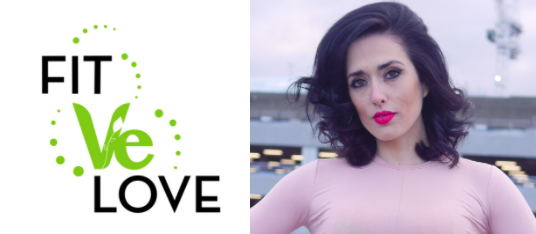 Aradhya Badia, Founder of FitveLove
Growing up faced challenges like eating disorders and overweight, but she didn't want that to be her story. Today Aradhya has turned her pain into her passion creating the life she desires.
The last couple of years she managed to stand out in the night event scene in Barcelona and there's where she realized that with power comes a big responsibility. Her ability to connect people and create meaningful experiences is what brought her to London where she is launching Fitvelove, the UK's first ever vegan fitness, health and beauty festival.
Healing her addictions through meditation, with loads of determination and detoxing herself from people and places that didn't help her growth anymore she is determined to help others tap into their unlimited potential.
She just launched Firestar TV, a youtube channel where she is sharing insights and tools to better your life. Her social media is filled with empowering messages that she uses as daily affirmations and shares with others knowing that everything she has gone through has a purpose. The purpose of transforming her life while motivating others to embrace change and growth.
You can find her also on Instagram under the name of @miss.firestar
BROUGHT TO YOU BY
Blooming Founders is London's leading network of female founders. By signing up you agree to receive communication from us, but don't worry, you can unsubscribe anytime and we hate spam as much as you do! ;)
THE VENUE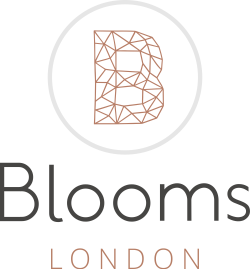 Blooms London is London's first female-focused business club, an inspirational workspace and members club designed for female founders, but open to all genders. We offer ultra flexible access to workspace and highly affordable hire rates for meeting rooms, a workshop room, event space as well as access to a crèche and a personal training studio.