About this Event
On the day there will be practitioners offering a wide range of therapies and treatments, from AcuEnergetics, Clinical Massage, Shiatsu Massage, Reiki, Herbalist Consultations, Mini Manicures & Pedicures, Indian Head Massage or Hand Massages. You will be able to talk to practitioners to find out what they do and how you might benefit and also book a taster session of 30 mins for only £10.
All treatment sessions are taking place in the space so that you can openly see what each therapist is doing. If you want a private session you need to book one with the practitioner for an alternate date.
You will be able to take part in a mini 'class' to understand the benefits of yoga, meditation, mindfulness, Qi Gong and yoga for kids, with donations going to our chosen charity of Medical Detection Dogs. These classes will be running throughout the day.
There will be stalls to browse and some lovely gifts on sale, just in time for Christmas. We are also holding a raffle on the day, with donations going to Medical Detection Dogs.
Entry is free and you are welcome to stay as long as you like.
For more information please click on the link below, or scan the QR code.
Please click and register your free entry.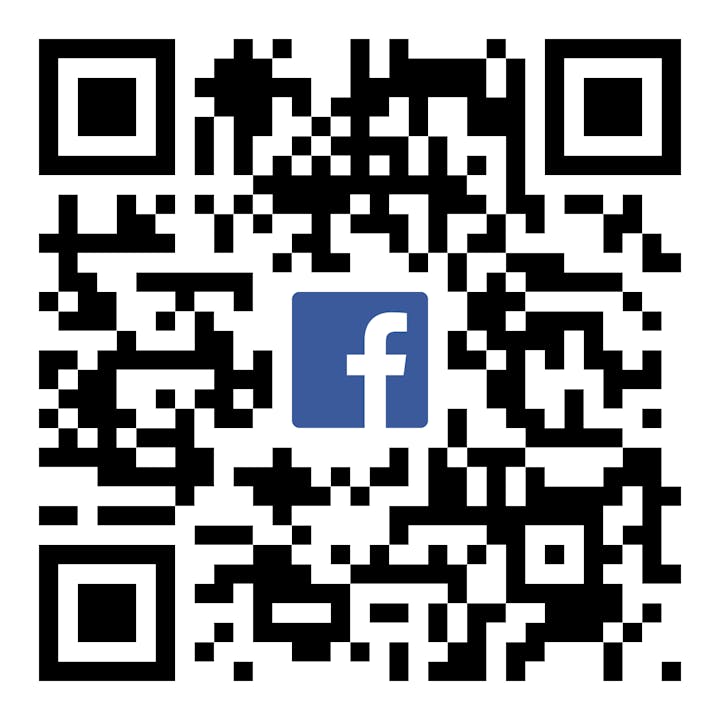 Mini Treatments
30 Mins for only £10 there are a limited number of spaces available for pre-booking, please register an interest by emailing northbuckswellnessgroup@gmail.com with your choice or choices of treatments that you would like to try and the relevant person will contact you directly.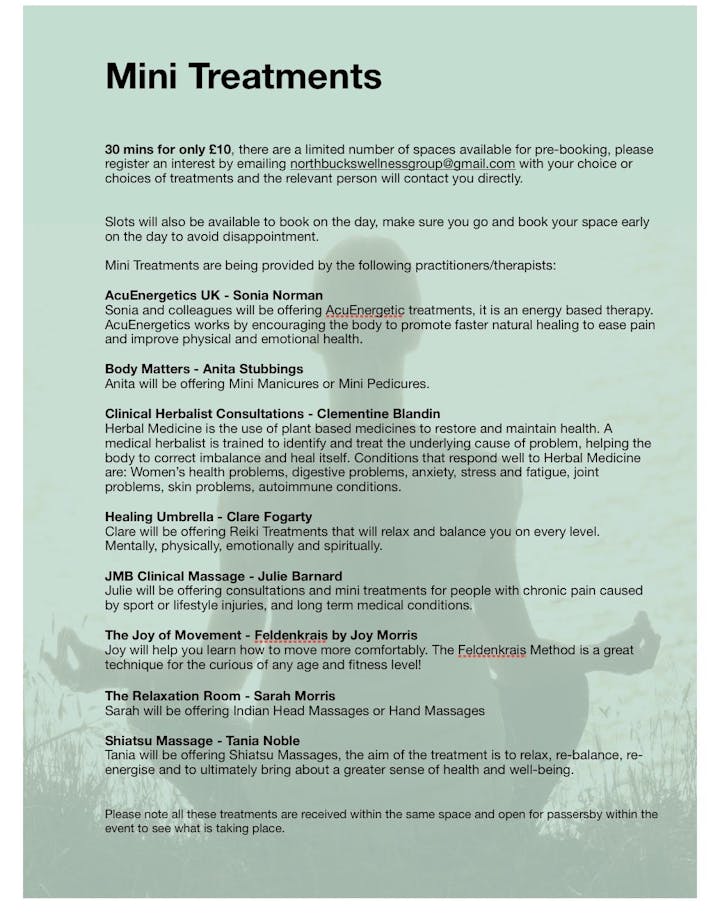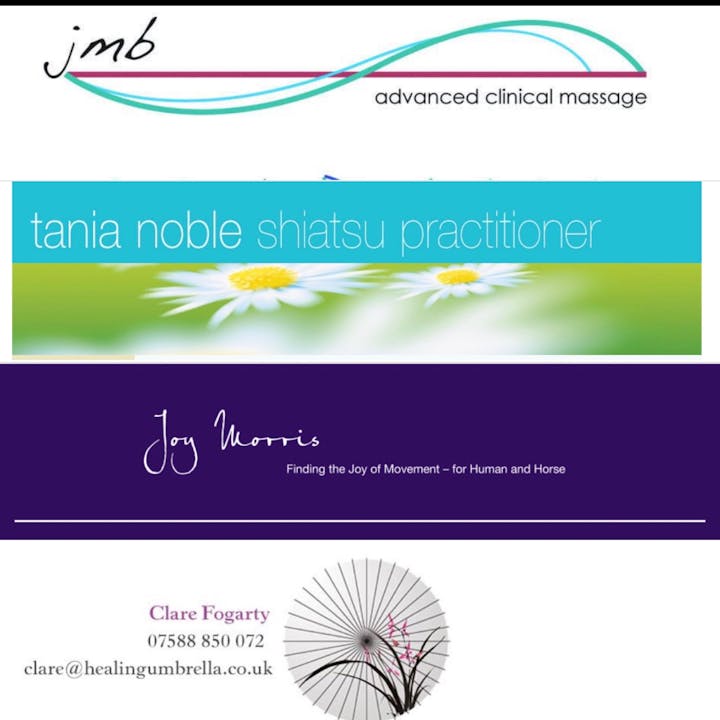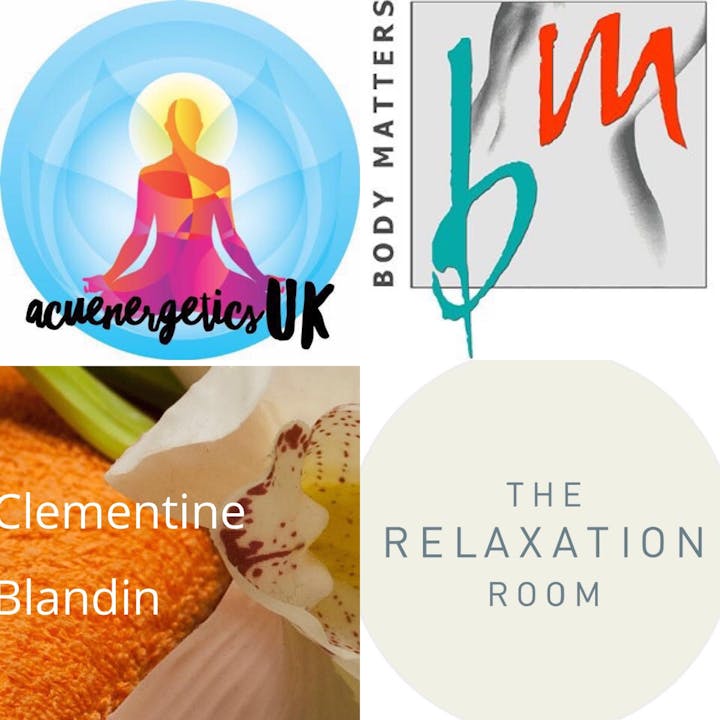 Mini Classes - have you ever wondered what exactly is involved in Yoga, Qi Gong, Meditation or Gong Bath? Or how your child might enjoy the benefits of Meditation or Kids Yoga & Mindfulness?
Now is your chance to try it out.
Below is our timetable for our 'mini classes' all you need to do on the day is make a donation to Medical Detection dogs, sign our form to book your slot and wear your sticker to take part.
Places are limited so book early on the day to avoid disappointment.
As our event is free entry you can come and go as much as you like.