About this Event
Join Lodge instructors Bella Maldener and Jules Hobbs for a calming and nourishing workshop. Leave feeling lighter, refreshed and relieved with tools to help manage Covid related stress and anxiety.
After a brief introduction, you will explore your current levels of anxiety and areas of worry with Jules using journaling and reflective exercises. Jules will provide tools and guidance to help to manage and reduce stress and anxiety. Bella will then take over, beginning with a smiling meditation and moving into a nourishing yin and yoga nidra practice.
The session will run for two hours. To allow for current Covid19 conditions you can attend this session either online or face to face. Limited studio slots are available and robust cleaning protocols and risk assessments are in place.
About Bella & Jules:
Bella is Studio Manager at theLodge.space and a very popular yoga instructor. Her passion for Mindfulness and ACT (Acceptance Commitment Therapy) shine through during her classes leaving students feeling both mentally and physically nourished! Bella holds numerous qualifications in yoga including Aerial, Vinyasa, Yin, Embodied Flow and Vinyasa and Yoga Nidra.
Jules of Hobbs Holistic Health is a Wellness Consultant who is passionate about leading a balanced, healthy lifestyle encompassing fitness, nutrition, mental health, rest, yoga and mobility. Amongst numerous fitness and nutrition qualifications, Jules holds a Diploma in Mindfulness and is a Mental Health First Aider.
The Fine Print:
During this session we will draw on a number of different therapies including mindfulness, self-development strategies, CBT (Cognitive Behavioural Therapy), ACT (Acceptance Commitment Therapy), yin yoga, meditation and yoga nidra.
Please bring a mat with you and any props you would like to use (i.e. bolster, blanket, blocks) and a pen and notepad/ journal.
Please arrive wearing layers that are warm enough and you can move in. The session will begin seated with journaling and reflection before moving into a physical practice which is open to all levels. We are unable to provide any props due to Covid19 restrictions.
Please ensure that you are fit and well to attend. Please seek GP advice and guidance if you have any health conditions that may reduce your ability to exercise. Should you be experiencing covid19 symptoms, please follow Government guidelines.
Tickets are sold on a first come first served basis. Ticket sales close one hour before the event start time.
Please ensure you purchase the correct ticket type.
Please ensure you provide a valid email address, not only will you receive the zoom links to this email address (if you've purchased the online ticket), we will also issue a post event handout by email.
There are two types of tickets available:
Studio - in person at theLodge.space studio in London, SE16 7FN. Please arrive no more than 15 minutes before the event start time.
Online - delivered via Zoom and sent out by email 30 minutes before the event start time. Please login 15 minutes before the event start time.
Should the workshop be cancelled due to Covid19 restrictions and you have purchased a studio ticket you will have the choice to switch to an online ticket (delivered via Zoom) or for a refund.
If you have any queries please contact Bella on hello@thelodge.space or Julie@thelodge.space.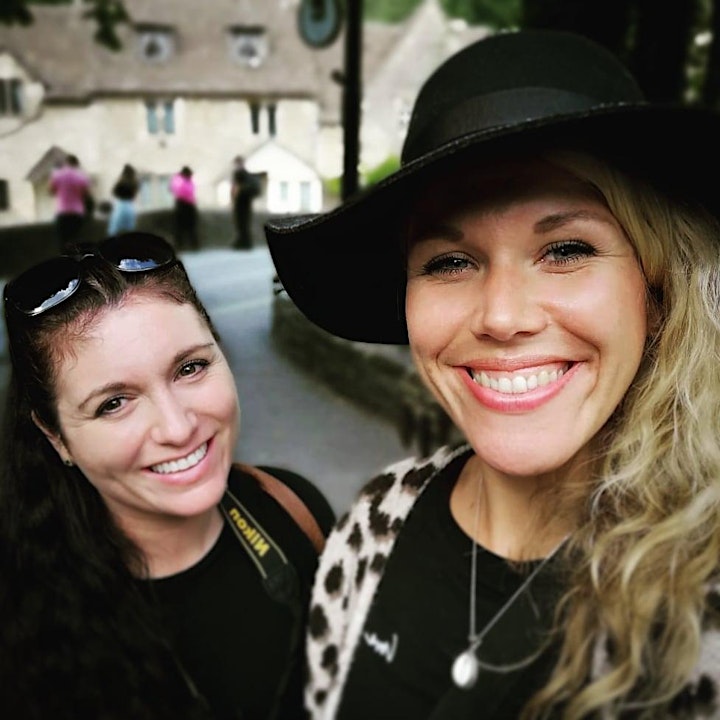 Your instructors, Jules & Bella - we look forward to meeting you online or in person!