Wells Theatre Festival performs A Midsummer Night's Dream in the Shadow of Luke Jerram's Museum of the Moon
About this event
Click here to find out more about other Festival Events!
Wells Theatre Festival is back with its hugely popular Community Theatre production, directed by a professional creative team but cast entirely from the residents of Wells and surrounding area. This year's production - A Midsummer Night's Dream will performed inside the Cathedral as part of The Festival of the Moon for three nights: Tuesday 26 - Thursday 28 October.
Complementing the current Wells Literary, Arts, Comedy and Food festivals, the Wells Theatre Festival aims to attract a theatre-going public of all ages, whilst also encouraging young people to participate in theatre practice. Oscar winning actress, Dame Judi Dench and renowned director, Sir Richard Eyre are patrons for the festival.
For Tickets to Tuesday's performance, click here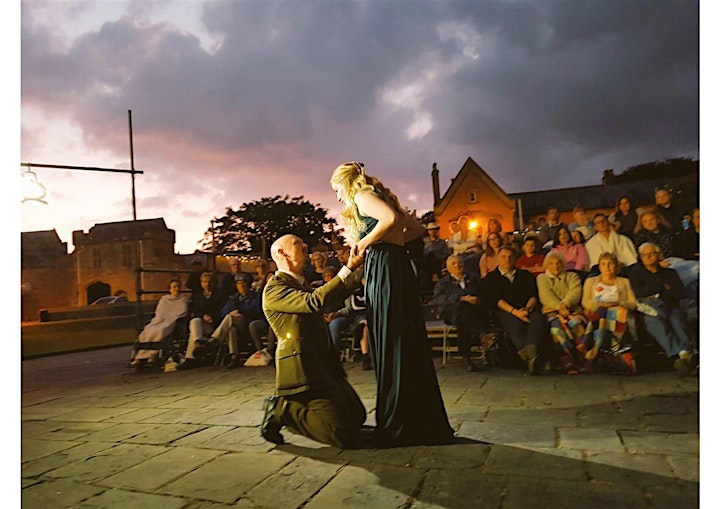 Above: Much Ado About Nothing - Performed by the Wells Theatre Festival outside the Cathedral in 2019.
Please note: Tickets are banded, and seats will be allocated by the Cathedral accordingly to allow for households/bubbles to be sufficiently socially distanced from each other. Thank you for patience and understanding.
Organiser of Wells Theatre Festival presents: A Midsummer Night's Dream
Located at the southern tip of the Mendip Hills Area of Outstanding Natural Beauty, and described as the "most poetic" of the English Cathedrals, Wells Cathedral is home to a thriving spiritual, musical and historical community that stretches back nearly 850 years.
 The Cathedral welcomes visitors all year round to experience its stunning architecture, world-class music, and a full programme of events, tours and concerts.