Location
Sport Wales National Centre
Sophia Close
Cardiff
CF11 9SW
United Kingdom
Refund policy
Contact the organiser to request a refund.
Eventbrite's fee is nonrefundable.
3 days of competitions culminating with the Open Welsh Championships on Sunday. Additional competition Thursday for Disabled Athletes
About this event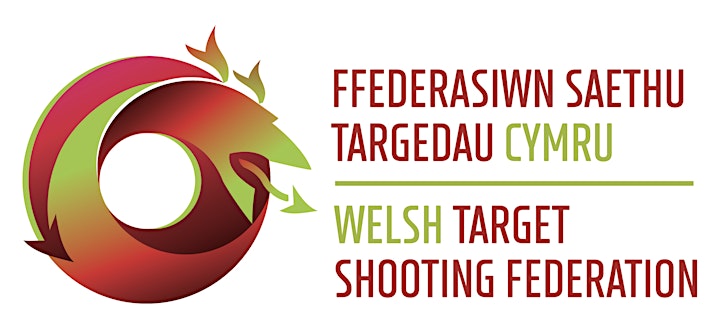 INVITATION
The Welsh Target Shooting Federation cordially invites you, to participate in the
WELSH AIRGUN CHAMPIONSHIPS
which will take place from the 7th until the 10th October 2021.
Qualification stages will be held in the Main Hall and Finals will be held in the Jubilee Hall of the Sport Wales National Centre , Sophia Gardens, Cardiff.
We look forward to welcoming you in Wales.
Best regards
The Organising Committee
------------------------------------------------------------------
General Information
Organising Committee:
Welsh Target Shooting Federation
Sport Wales National Centre, Sophia Gardens, Cardiff. CF11 9SW
Email: events@wtsf.org.uk
1. Competition Summary
Three days of competition with separate Olympic Finals on all three days. Electronic targets will be used for all Competitions and the Olympic Finals.
The Open Welsh Championships on Sunday is a British Shooting nominated competition for selection purposes.
The Confined Welsh Championships will be shot concurrently with the Open Championships.
Additionally on Thursday 7th October there will be competitions for disabled athletes; WSPS Rifle R3, R4, R5 in the Main Hall followed by finals.
Thursday 7th October - 13:00 to 19:00 - Unofficial training in the Main Hall.
Friday 8th October through to Sunday 10th October there will be 4 details a day with 50 firing points available per detail.
Details will comprise the following:
Air Rifle Women, Junior Women and WSPS SH1 classified Women (R2)
Air Rifle Men, Junior Men and WSPS SH1 classified Men (R1)
Air Pistol Women, Junior Women and WSPS SH1 classified Women (P2)
Air Pistol Men, Junior Men and WSPS SH1 classified Men (P1)
There will be 8 competitions per day as follows and they will be inclusive, meaning that the SH1 classified athletes will be ranked in the results and be in the final if qualified in the top 8 athletes after qualification.
Air Rifle
Men
Women
Junior Men
Junior Women
Air Pistol
Men
Women
Junior Men
Junior Women
2. Awards ceremonies
The awards ceremonies will take place immediately after the end of each Final.
3. Rules and Regulations
All the competitions will be conducted according to the current ISSF and WSPS Rules and Regulations as far as is reasonably practicable.
4. Entry Fees
One entry fee of £80.00 will cover entry for all three days, Friday, Saturday and Sunday and include unofficial training on Thursday. Please note that there is no discount if you shoot only one or two days.
The entry fee for disabled athletes who are only competing in the competition on Thursday will be £26.67 unless you have paid to enter the 3 days of the Championship then there is no additional fee for the competition on Thursday.
5. Refunds
The entry fees include the Eventbrite fees and these fees are non-refundable. If you cancel we will refund 50% of the entry fee. For example; Entry fee £80.00, We will refund to you £40.00. We will pay the Eventbrite fee of £6.34 and retain £33.66. If we cancel the Championships there will be a full refund.
6. Travel and Accommodation
Cardiff is very accessible with good road, rail and flight connections.
Please look at the Visit Cardiff website for up to date information about the City.
There are no official hotels or transport organised for these Championships.
7. Food and Refreshments
There is a restaurant in the Sport Centre on the second floor serving breakfast, lunch and dinner plus snacks and beverages at other times during the day. There is also a take-away café on the ground floor in the reception area. Additionally there are many pubs and restaurants within walking distance of the Sport Centre.
8. Coronavirus
The competition will adhere to whatever measures are in force at the time of the competition. The Welsh Airgun Championships webpage will be updated and athletes informed by email closer to the event.
With the current regulations; firing points will be at 1m intervals, face masks are mandatory in public indoor places and there is a limit on numbers allowed in the Main and Jubilee Halls.
Currently spectators are not allowed, it is hoped that this will change by October. It is planned to live video stream the finals. Access by coaches may also be limited. The webpage will be updated as more information becomes available.

Welsh Target Shooting is pleased to be a partner with four other European competition organisers which form AirOShoot.
The competition on Saturday is a qualifying competition for the AirOShoot Superfinal that will be held in November 2022.
Full details of AirOShoot can be seen on their website AirOShoot
Provisional Programme
The schedule will be finalised once entry numbers are known.