Gaining an insight into our local Business Heroes. Hear from Successful Welsh Entrepreneurs about their journeys , challenges and insights.
About this event
We are proud to be teaming up with Landsker Business Solutions to deliver this series of events celebrating successful Welsh Entrepreneurs.
Designed to inspire, educate and encourage you to create, build and grow your own successful business right here in Wales.
Join us for one hour over lunchtime once a month where we will chat with and discuss the journey of some amazing local Business Heroes.
This Month's Hero
Background
For this session Jeremy from Landsker will be chatting with Nigel Ford from Fonmon Castle.
Nigel was born in Leicester in 1965. His mum was a home economics teacher, and his dad ran a family coal business in the middle of the city where Nigel helped from a young age. He was brought up with a strong belief in sustainability. When he was 9, his parents bought a smallholding near to the family home where they grew vegetables and fruit, and kept a few animals. Nigel has fond memories of milking and making cream cheese on a Saturday and buying and raising individual calves to sell on.
In his late teens, his parents realised their dream to return to the land of his mother's birth, and the family moved to a farm in the Gwendraith Valley, where his dad farmed a small herd of dairy cows.
Leaving school at 18, Nigel put an advert in the Carmarthen Journal: 18-year-old needs work, own van, anything considered.
Brian Jones read it, rang Nigel, and asked him to start work at 5am the following morning. Nigel then had to borrow the money from his dad to go and buy a van! That is how, aged 18, he found himself the third ever employee of Castell Howell foods.
It was hard work, but he enjoyed it and found a mentor in Brian. They are close friends to this day.
After a few years working for Castell Howell, with the business well on its journey into the multi-million-pound concern it is today, Nigel spread his wings and entered the busy world of the wholesale seed trade. He found that trading suited him very well, and that he had a knack for it. He has worked for, and with, many large seed businesses in the UK and Ireland, and internationally. If you have ever bought seed for your garden, there's a good chance that it has been through Nigel's hands at some stage.
In 2004 he decided to go it alone and set up the wholesale seed business All Things Rural from an office in a back bedroom at his home near Alcester. It went from strength to strength, as did the wildlife park All Things Wild which he set up in Honeybourne in The Cotswolds with his partner Rebecca. Last year, All Things Rural turned over 10 million pounds, with a larger profit predicted for 2022 and All Things Wild is in the process of moving to a much larger new site in Stratford Upon Avon.
So, where does Fonmon fit in? Nigel and Rebecca had entertained dreams of moving the Wildlife Park to a castle, which looked like coming true when Nigel bought Fonmon from Sir Brooke Boothby in January 2019. Although it eventually became clear that the Wildlife Park move wasn't going to work, Nigel, along with local actor Ross O'Hennesey prepared to launch the castle as an historical visitor attraction and dinosaur park. The roofs were fixed, and a new state of the art biofuel boiler was installed. The grand opening was planned for Easter 2020.
Then Covid19 hit and the country went into lockdown.
Over the past two years the visitor attraction has opened whenever possible in line with current Covid rules and is becoming established as an extremely entertaining day out and opulent event venue. The castle now has an in-house catering team who delight in using fruit and vegetables grown on site, as well as the best of local produce. Fonmon currently has links with Penuchadre milk, Slade Organics, Vale Potatoes, Elwyn's Vegetables and, of course, Castell Howell Foods.
Alongside that an extensive wilding project is taking place, with large areas now 'no-cut' to enhance biodiversity. There is a river reinstatement in the pipeline which will return areas of land on the estate to saltmarsh, adding an eighth habitat to the seven already present. Fonmon's bat colonies are healthy, with a new brood of pups due any day. The castle is home to nine of the eighteen UK bat species.
Elsewhere on the estate our tenant farmer is growing acres of wildflowers for seed. This is fantastic news for the pollinators and has the bonus of looking beautiful!
Recently the estate received a grant for £40,000 to reinstate water voles on the riverbanks. This is due to happen this year.
Such giants of the wildlife world as Iolo Williams and Derek Gow have spoken at Fonmon recently which is a massive privilege and very humbling.
Nigel is very keen on the castle 'belonging' to the local community and to this end has made strong links and partnerships with local businesses, schools and even a local prison. This resulted in Fonmon being mentioned in a very positive way in Parliament recently.
Nigel is passionate about curating the castle's history for the next generation. He considers that he doesn't 'own' the castle, more that he is looking after her for future generations. The ethos of the castle management is based on networking, co-operation, and sustainable expansion so that what he leaves to his successors has more value, and is in better condition, than what he started with.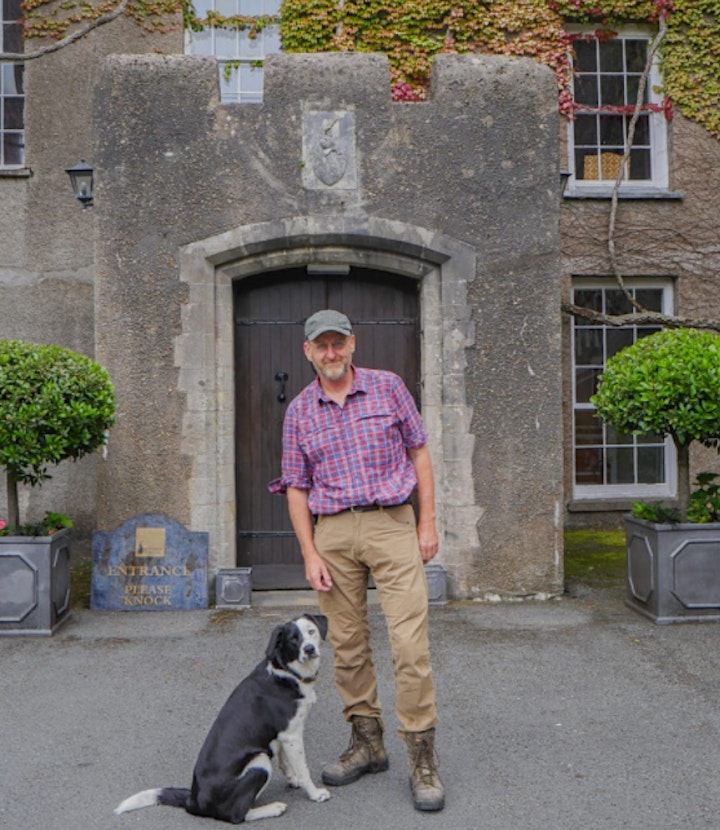 The Conversation
Jeremy's informal conversation with Nigel will talk about sustainability, creating a new tourist attraction whilst preserving history for future generations, his ethical and community ethos as well as being a 'serial entrepreneur'.
The conversation will also tease out other related issues such as impact of the pandemic and recruitment and how to overcome them.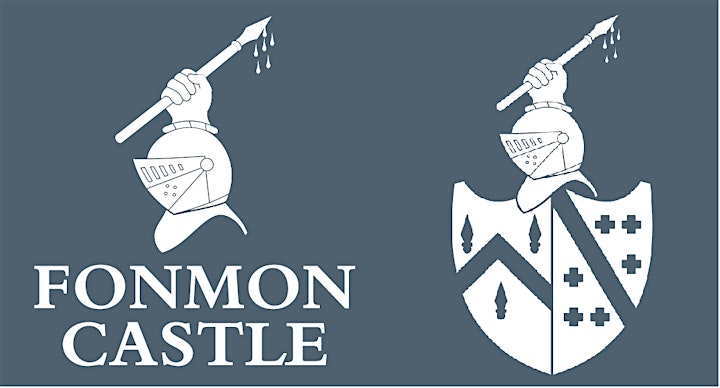 Why should you join us?
If you are passionate about sustainability, preserving history and/or looking to build a business in the tourism sector, this is a great event for you.
Join us for an informative, honest and enjoyable conversation, taking the opportunity to learn from others experience and ask any burning questions that you may have.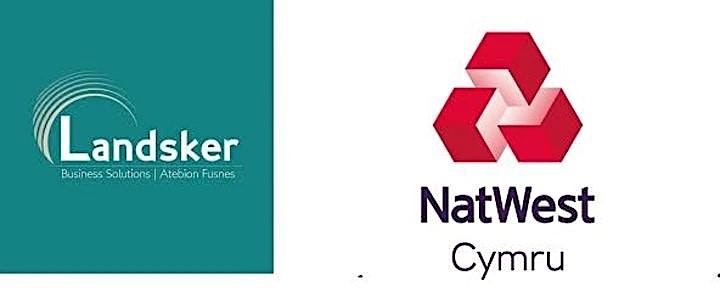 About Your Hosts
Jeremy is Pembrokeshire born and bred.
Jeremy is Pembrokeshire born and bred.
Following University, he created a career for himself in London, where he gained his MBA, before returning to Wales to establish a career in Business and Management Consultancy.
Jeremy is passionate in his approach to helping businesses to "make the right business decisions", he applies his 35 years of experience in an intuitive, practical, approachable and enjoyable way with a simple mantra to working with clients:
"If you don't love or enjoy your business then either change yourself or it!"
Landsker Business Solutions Ltd has established itself as the leading business consultancy in Wales since it's creation in 2001.
A multi award winning consultancy, Landsker works with private, public and third sector organisations providing support on all aspects of business.
The range of services ensures that Landsker can support businesses from initial idea to hiring their first employee and beyond.
Landsker prides itself on its mission to 'help clients make the best business decisions'.
Lee Morgan is the Local Enterprise Manager for NatWest in Wales.
As a Local Enterprise Manager, I support businesses within my local area. Working closely within the business marketplace to support, develop and add value to Small and Medium Enterprises (SMEs) by providing business advice, bringing together local businesses and hosting regular events. Events are open to all businesses and you don't have to be a NatWest customer to attend.
I work collaboratively with local enterprise partners, growth hubs and business support organisations, proactively spending time supporting businesses. As well as hosting local events to boost businesses and help them to grow, I can provide you with expert insight on business funding and can also help provide access to additional expertise, support and training.
Contact Details
Mobile 07790913197
Email: lee.morgan@natwest.com
Twitter: @LeeMorganBiz
Linked In: @LeeMorganBiz

Additional Information
All information used in this presentation you are registering for is produced for information purposes only and is for the sole use of the attendees at the presentation.
Whilst we feel this topic is beneficial to business owners, the views expressed are not intended to be and should not be viewed as individual advice or as a recommendation by RBS, NatWest or any third party. You should seek independent advice in respect of issues that are of concern to you.
To the maximum extent permitted by law we expressly disclaim all representations, warranties, or assurance of any kind, expressed or implied, that are made to the accuracy or completeness of the information contained in this presentation and do not accept any obligation to update or correct any information contained herein.
During the event photographs may be taken on behalf of the host with a view to posting on social media to promote services offered to customers. If you do not wish to be included in the photographs please notify us.
For the avoidance of doubt RBS/NatWest does not produce the materials for all presentations. This disclaimer applies equally to any materials or presentations produced by a third party.
By registering for this event you agree that you have read and expressly agree to the use of your personal data submitted as part of your event registration by Eventbrite in accordance with their:
Terms of Service:(https://www.eventbrite.co.uk/support/articles/en_US/Troubleshooting/eventbrite-terms-of-service?lg=en_GB),
Data Processing Addendum for Organisers (https://www.eventbrite.co.uk/support/articles/en_US/Troubleshooting/data-processing-addendum-for-organizers?lg=en_GB_); and
Privacy Policy (https://www.eventbrite.co.uk/support/articles/en_US/Troubleshooting/eventbrite-privacy-policy?lg=en_GB), which Eventbrite may update from time to time.