Gaining an Insight into our local Business Heroes. Hear from Successful Welsh Entrepreneurs about their journeys, challenges and insights
About this event
We are proud to be teaming up with Landsker Business Solutions to deliver this series of events celebrating successful Welsh Entrepreneurs.
Designed to inspire, educate and encourage you to create, build and grow your own successful business right here in Wales.
Join us for one hour over lunchtime once a month where we will chat with and discuss the journey of some amazing local Business Heroes.
This Month's Hero
Background
For this session Jeremy from Landsker will be chatting with jack Lear of Bodysocks and JLI Trading
In 2011, Jack Lear of Manorbier set up Bodysocks. A business specialising in the design, manufacture, and distribution of fancy dress costumes and accessories.
Bodysocks has since established itself as one of the world's leading fancy dress companies, trading globally. Following Bodysocks success, JLI Trading Ltd was established in 2012 and by 2019, JLI employed a team of 8 FTEs
JLI faced its largest challenge in 2020 as the COVID-19 pandemic turned the world's economy on its head.
Thanks to Jack's adaptability and entrepreneurial thinking, in May 2020 JLI diversified and the team launched BargainFox.com; specialising in the acquisition and resale of customer returned goods and liquidation stock.
BargainFox.com's operations have thus far prevented approximately 1,000 tonnes of pre-loved goods from going to landfill.
Soon after, JLI launched two more business; Jobalots.com, focusing on the B2B sale of customer returned and liquidated goods, and JLI Fulfilment.
Today, JLI employs a team of 30 local people in Pembrokeshire and will be expanding its business operations to mainland Europe, opening a large facility in Western Poland by September 2022 that will focus on a fulfilment and storage solution for British businesses struggling with post Brexit challenges.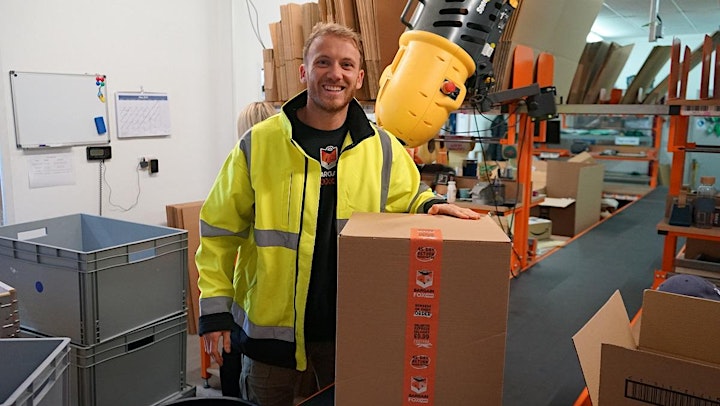 The Conversation
Jeremy's informal conversation with Jack will cover developing an ecommerce business from a rural location, recruiting and developing a young workforce, exporting and what it takes to become a successful young entrepreneur of multiple businesses.
Finishing with an insight into what he would have done differently and his top tips for other businesses.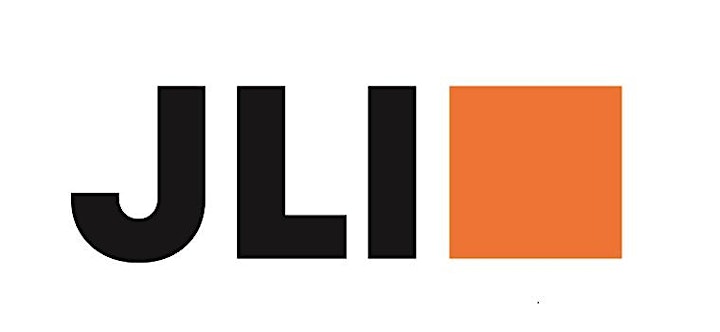 Why should you join us?
If you are a young ambitious entrepreneur come along to be inspired and gain insight into an amazing success story. Find out exactly what it takes to build, develop and grow multiple businesses simultaneously; how to spot an opportunity and create a business that meets the changing needs of it's customers.
Join us for an informative, honest and enjoyable conversation, take the opportunity to gain from others experience and ask any burning questions that you may have.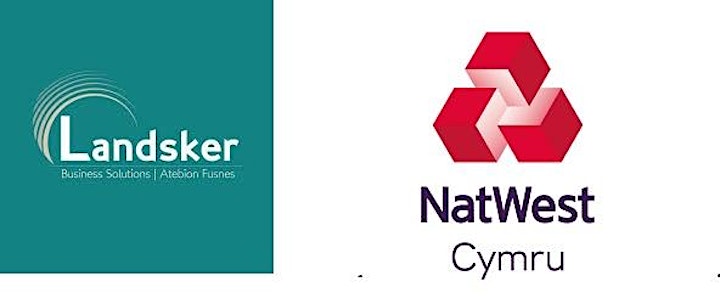 About your Hosts
Jeremy is Pembrokeshire born and bred.
Following University, he created a career for himself in London, where he gained his MBA, before returning to Wales to establish a career in Business and Management Consultancy.
Jeremy is passionate in his approach to helping businesses to "make the right business decisions", he applies his 35 years of experience in an intuitive, practical, approachable and enjoyable way with a simple mantra to working with clients:
"If you don't love or enjoy your business then either change yourself or it!"
Landsker Business Solutions Ltd has established itself as the leading business consultancy in Wales since it's creation in 2001.
A multi award winning consultancy, Landsker works with private, public and third sector organisations providing support on all aspects of business.
The range of services ensures that Landsker can support businesses from initial idea to hiring their first employee and beyond.
Landsker prides itself on its mission to 'help clients make the best business decisions'.
Julia Perry is the Local Enterprise Manager for NatWest in Wales
The Local Enterprise manager role is there to support businesses in Wales, regardless of who they Bank with.
Working closely with the local business marketplace to support, develop and add value to SMEs by providing business advice, bringing together local businesses and hosting regular events.

All information used in this presentation you are registering for is produced for information purposes only and is for the sole use of the attendees at the presentation.
Whilst we feel this topic is beneficial to business owners, the views expressed are not intended to be and should not be viewed as individual advice or as a recommendation by RBS, NatWest or any third party. You should seek independent advice in respect of issues that are of concern to you.
To the maximum extent permitted by law we expressly disclaim all representations, warranties, or assurance of any kind, expressed or implied, that are made to the accuracy or completeness of the information contained in this presentation and do not accept any obligation to update or correct any information contained herein.
During the event photographs may be taken on behalf of the host with a view to posting on social media to promote services offered to customers. If you do not wish to be included in the photographs please notify us.
For the avoidance of doubt RBS/NatWest does not produce the materials for all presentations. This disclaimer applies equally to any materials or presentations produced by a third party.
By registering for this event you agree that you have read and expressly agree to the use of your personal data submitted as part of your event registration by Eventbrite in accordance with their:
Terms of Service:(https://www.eventbrite.co.uk/support/articles/en_US/Troubleshooting/eventbrite-terms-of-service?lg=en_GB),
Data Processing Addendum for Organisers (https://www.eventbrite.co.uk/support/articles/en_US/Troubleshooting/data-processing-addendum-for-organizers?lg=en_GB_); and
Privacy Policy (https://www.eventbrite.co.uk/support/articles/en_US/Troubleshooting/eventbrite-privacy-policy?lg=en_GB), which Eventbrite may update from time to time.