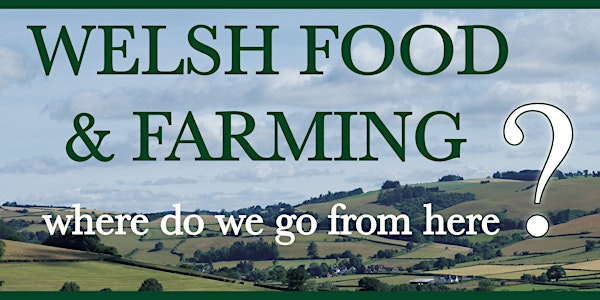 Welsh food & farming – where do we go from here?
Location
Knighton and District Community Centre
Bowling Green Lane
Knighton
LD7 1DR
United Kingdom
How do we build a sustainable food and farming system that works for farmers, consumers and the environment?
About this event
The Campaign for the Protection of Rural Wales invites you to 'Welsh food and farming – where do we go from here?' at Knighton Community Centre on 17 September 2022
Our farmers and growers are crucial to a UK-wide vision of a sustainable food system that produces healthy, affordable food while also improving our natural environment.
Come along to explore what sustainability means in practice and how we can find new directions for our rural economy that benefit farmers, consumers and the environment.
How can farmers make sustainability pay – what do they feel are the challenges and what needs to change? And what will the Welsh Government's Sustainable Farming Scheme proposals mean for the sector?
The day will take the form of a series of panel discussions in which farmers/growers, food businesses, campaigning groups, policy makers and the wider public come together to exchange views.
Speakers include: local farmers/growers – 'RegenBen', Rhos Organics and Wild by Nature – and representatives from the Soil Association, Our Food, the Abattoir Sector Group, Young Farmers, the Nature Friendly Farming Network and Stump up for Trees.
Registration is from 9am–9.15am. Tea and coffee will be provided. Lunch can be purchased on-site. The event will end no later than 4.15pm