Location
Blackpool Central Library
Queen Street
Blackpool
FY1 1PX
United Kingdom
Join us for the We're Sew Done exhibition launch event on Tuesday 7 September 2021.
About this event
We're Sew Done is a collection of textile art responses to the harassment and threats of violence that women face in public places everyday.
Over 20 members of Aunty Social's Knittaz with Attitude group have come together to create artworks that respond to real-life incidents of street harassment collected via Blackpool Social Club's online map.
Exhibition
The pieces will be on display at Blackpool Central Library from 6 September to 28 October 2021. The library is open from 10am – 4pm, Tuesday – Thursday.
Around the town
In order to retain the important link between the artworks and the locations of the harassment incidents, 48 QR code tags and plaques will be placed in the incident locations across the Fylde Coast. Once scanned, these codes will take viewers to the exhibition website where they can see the work that correlates to the location and read about what happened in that place.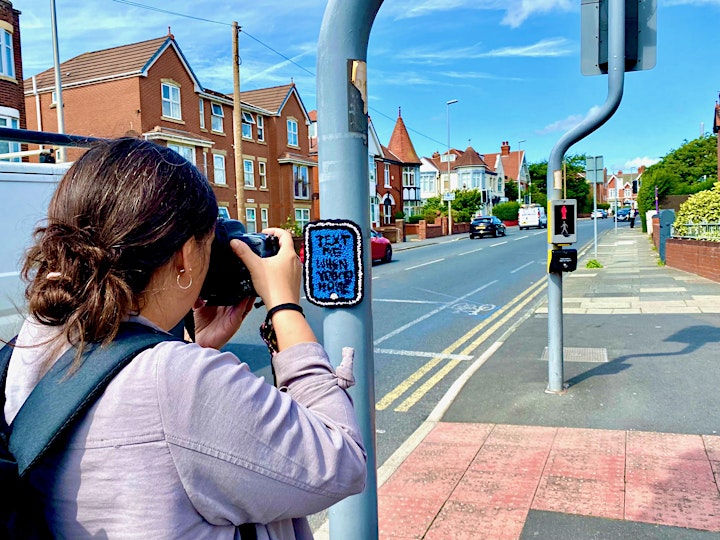 Register for the launch event
We have limited spaces at the launch event, so if you would like to attend, please book a place.
We will provide light refreshment.
More information
To find out more about the project, please visit www.sew-done.co.uk