About this Event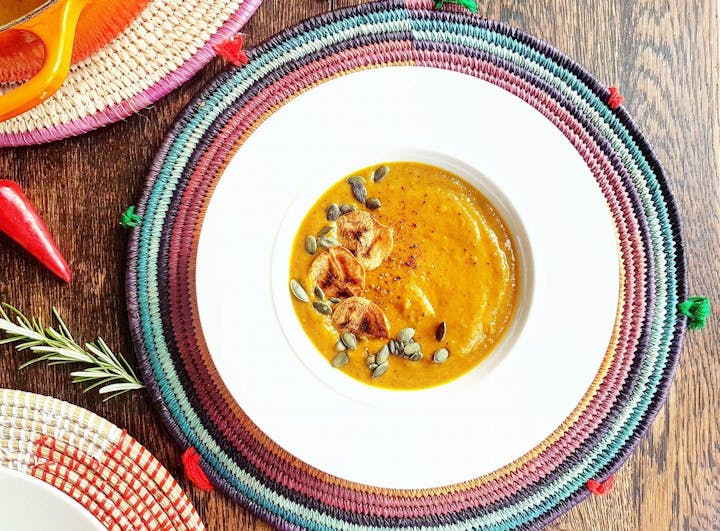 Join us at home in Eastbourne, for a gathering amongst new friends as we share sumptuous food together. We will indulge in a contemporary African feast with aromatics and spices.
I'll be cooking some of our family favourites and favourites at our events like the smoked jollof rice and Senegalese yassa. We will share stories and best of all , toast to the end of a decade. Our supperclubs are a great space to meet people who share a passion for good food. Whether you come alone or with a partner, you will make new friends at the table.
There will be wine available. Feel free to bring your favourite bottle!
Sat, 14th December 2019
6.30 pm - 9 pm
£35 per person (excl. Eventbrite processing fee)
Menu
Canapes to start
Pumpkin Pepper Soup, Uda Pops, Crispy Plantain Crisps (v,vg)
Senegalese Yassa - Organic Free Range Chicken pot-roasted in sweet, spicy, caramelised onions, lemons & English mustard
or
Aubergine Yassa (v,vg)
Smoked Jollof Rice, Roasted plantains & Sweet Peppers (v, vg)
Spiced Chocolate Brownies, Drunken Poached Pear in Hibiscus (v, vg)
With vegans and vegetarians in the family, the menu is a feast for all with lots of plant-based options available. Please let us know of any dietary restriction or allergies.
If you cannot join us on this date, you are welcome to join our newsletter to keep up with upcoming events.
You can also contact me on lerato@leratofoods.com to discuss any dietary requirement.