West Lothian Wolves Health Programme (Workshop 3 - Psychology & Mindset)
Description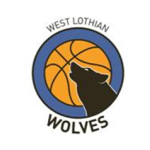 The West Lothian Wolves Basketball Club, in partnership with West Lothian Council's Health Improvement Team, would like to offer another fantastic workshop aimed at improving health and increasing awareness and understanding of the role of psychology in sport.
As part of the clubs' new health programme which will include further workshops on drug and alcohol awareness among other topics, the Wolves will be running a workshop on psychology and mindset on Thursday 10th November 2016 in James Young High School, delivered by qualified sports Psychologist, Jordan Shirley.
This session will be open to all and will focus on the following topics:-
Fixed/Growth Mindsets
Confidence
Anxiety Management
Routines
Imagery
The sessions are free to attend. Please book on using the tickets above.
For more queries, contact Mark Stevenson at basketballdevelopment@westlothianwolves.com