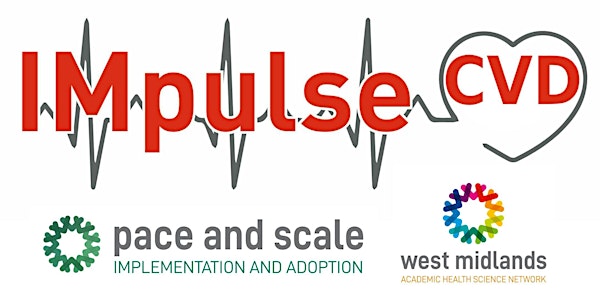 West Midlands CVD Prevention Event for Primary Care Networks
In July, the West Midlands AHSN are proud to offer an online event focusing on cardiovascular disease (CVD) prevention.
About this event
This webinar is aimed at anyone working within the Primary Care Networks with a particular emphasis on the PCN DES. We will discuss how to optimise your PCN's performance for the DES and the upcoming Impact and investment fund targets.
Key topics will include:
We shall cover the importance of CVD, the role of health inequalities, how the AHSN can support your PCN and discuss regional and national projects such as Blood pressure optimisation, lipid management and AF and also cover various resources which can help you achieve the aspirations set out in the DES/IIF. Content will be delivered by the CVD Programme team from the WMAHSN
By attending this event you will:
Improve awareness of the impact of CVD and how you can improve outcomes for your patients with practical advice and also help achieve the PCN DES and IIF aspirations
Who should attend?
PCN CVD leads
GPs
Pharmacists
ANPs
Practice managers
Anyone involved with the PCN CVD DES!