Description
West Midlands Funders Network became a Charitable Incorporated Organisation (CIO) in 2017. This year's AGM will celebrate the change in status and the work and activities during the year. The Board of Trustees encourages members to attend and bring a guest to the AGM.

The formal business of the AGM will be followed by our guest speaker, Grace Wyld, Associate Consultant, New Philanthropy Capital, who supports charities and funders to improve their impact. The Talk titled: Diversity and Good Governance will consider the value of diversity at Board level; how diversity can improve the quality of governance and the kind of difference it can make, and how you attract and keep diverse trustees.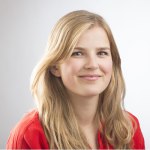 Grace is a consultant in the research and consulting team, and has been focusing on NPCs criminal justice research, specifically how the voluntary sector can be better supported and more effective in such a challenging context. Before joining NPC she volunteered part time as a researcher on the Prison Reform Trust's review into the over-representation of looked after children in the criminal justice system, exploring the systematic disadvantages children in care face in the UK. She is a Trustee of the charity Safe Ground.
A light buffet and refreshments will be provided on arrival.
Please book by the 14th May 2018.