West Midlands Investor Evening - China Africa Res, ECR Minerals, Kolar Gold...
Description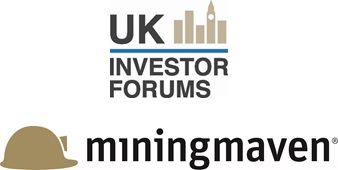 WEST MIDLANDS INVESTOR EVENING

Saturday 28th January 2017
at
The Village Hotel, Tempus Drive, Walsall WS2 8TJ
Sponsored by:

---
Mining Sector set to 'Rock' in 2017!
Last year we saw significant gains across the board for investors in most of the companies MiningMaven follow and as we move into 2017 we are now starting to see growing numbers of investors looking to gain further exposure to commodities and gold.
This should not be surprising, given the growing levels of uncertainty in the global economic and geopolitical landscape which look set to be key drivers for the gold price in the year ahead. That's not to discount the recent surge in all commodity prices, on the back of Donald Trump's election victory.
So in short we believe that 2017 looks set to be a positive year for the junior mining space, and with this in mind we are delighted to launch MiningMaven's first regional Investor Event in the West Midlands with four companies we believe will generate a huge amount of investor interest in 2017.
You really wont want to miss this one!
*Registration only. Places STRICTLY Limited. Register NOW to avoid disappointment
---
Event timings:
18:00 - 18:30 Registration
18:30 - 20:00 Presentations from:
China Africa, ECR Minerals, Kolar Gold + Regency Mines
20:00 - 21:00 Buffet dinner + networking
21:00 - Late - Join us in the bar for the 'After Party'!
---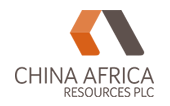 China Africa Resources plc (LON:CAF) is an AIM quoted natural resource exploration and development company. It is a Rule 15 Cash Shell seeking a reverse takeover transaction primarily focused on the energy metals and minerals sector. energy metal and minerals sector, specifically, the company will focus on opportunities in respect of uranium, lithium, cobalt, copper and coal. Focus on businesses, assets/projects available at attractive valuations with opportunities to unlock embedded value. http://www.chinaafricares.com/

Kolar Gold Limited (LON:KGLD) is incorporated in Guernsey and its shares are listed on AIM in London. Kolar Gold's activities are focussed on exploring for and developing gold assets in India. Its mission has been to participate in the development from an early stage of one of the world's most prospective gold resource regions, India, which is as yet under explored and with minimal production.
All the indications are that the gold resource in India is of high quality and the potential is there to create a very substantial world-class gold mining sector. Kolar Gold's aim has been and is to become a leading Indian gold exploration and development company benefiting both its shareholders and the wider community in which it operates, in the long term. Kolar Gold is progressing its activities through its investment in Geomysore Services (India) Private Limited ("GMSI") and by pursuing the revival of the historic Bharat Gold Mines jointly with the Bharat Gold Mine Limited ("BGML") ex-employee united unions. http://kolar-gold.com/index.php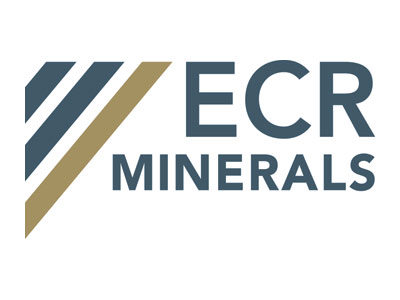 ECR is an AIM quoted (LON:ECR) mineral exploration and development company, incorporated in the UK.
ECR's wholly owned Australian subsidiary Mercator Gold Australia has acquired 100% ownership of the Avoca and Bailieston gold projects in Victoria, Australia. ECR has earned a 25% interest in the Danglay epithermal gold project, an advanced exploration project located in a prolific gold and copper mining district in the north of the Philippines. An NI43-101 technical report was completed in respect of the Danglay project in December 2015, and is available for download from ECR's website.
ECR's wholly owned subsidiary Ochre Mining has a 100% interest in the SLM gold project in La Rioja, Argentina. Exploration at SLM has focused on identifying small tonnage mesothermal gold deposits which may be suitable for relatively near term production. http://www.ecrminerals.com/

Regency Mines plc (LON:RGM) is a small cap natural resource exploration and development listed company on the Alternative Investment Market of the London Stock Exchange.
Regency Mines seeks to develop a large and profitable natural resource enterprise with diverse revenue streams and significant potential for capital growth and share price appreciation.

Regency Mines plc follows a long-term corporate strategy designed to create and realize value for shareholders throughout all phases of the commodity cycle.
Regency employs its financial and technical skills to identify and develop natural resource projects and investments with attractive risk weighted return profiles. These may include early stage exploration projects as well as more mature investments with near-cash flow potential. https://www.regency-mines.com/
---
Registration only. Places are STRICTLY Limited and we expect that demand for places to be very high. Please register early to avoid disappointment

Registration only. Places STRICTLY Limited. Register NOW to avoid disapointment
FREE TO ATTEND
Advance registration is required. Places are strictly limited and available on a first come first served basis, so do ensure you register early to avoid disappointment.
This premium event is suitable for investors and those who wish to learn more about mining and exploration related investment opportunities.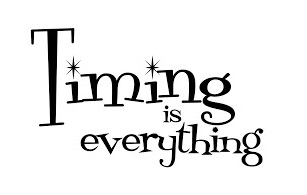 UK Investor Forums and MiningMaven are trading divisions of Catalyst Information Services Limited. Registered in England no. 06537074. Registered Office Address 3rd Floor Ivy Mill, Crown Street, Manchester, M35 9BG
Organiser of West Midlands Investor Evening - China Africa Res, ECR Minerals, Kolar Gold + Regency Mines
Just a few of the many exciting investment ideas we will be showcasing:
Small Cap  opportunities (AiM, NEX, TSX & ASX)

Bitcoin + Blockchain Technologies

3D Printing  + Internet of Things (IoT)

Technology Metals (Lithium, Graphite etc)

Recycling, Green + Clean-Tech Solutions

Fine Wines + Classic Cars

Food Technology, Farming & Forestry

Collectables, Antiques & Fine Art
To be notified of forthcoming UK Investor Forums events in your area, register now www.ukinvestorforums.com.
Rest assured your details will be kept securely and you will not be bombarded with emails from us or any third parties.
Disclaimer: UK Investor Forums (UKIF) is a trading division of Catalyst Information Services Limited. Registered in England no. 06537074 (Registered Office Address 3rd Floor Ivy Mill, Crown Street, Failsworth, Manchester, M35 9BG).
UK Investor Forums organises and facilitates events and seminars across the UK for Sophisticated Investors and those wishing to manage their own financial affairs, to hear from sector and industry experts, meet with companies, learn more about a wide range of investment ideas and opportunities and network with like-minded people.
UKIF does not give investment advice or act as an advisor or promoter for any individual person, company or investment class. Individuals are always advised to carry out their own extensive research with regard to any investment and or consult with their advisors should they deem it appropriate. In the case of investments listed on stock markets, any information provided does not constitute any form of advice or recommendation and is not intended to be relied upon for making (or refraining to make) any specific investment or other decisions.
Should individuals wish to enter into direct relationship with any company or individual presenting they do so of their own accord and UKIF will not have any responsibility or liability in this respect.