The Lunar Society hosts a hustings event in advance of the 2021 elections for the West Midlands Police and Crime Commissioner
About this event
Join The Lunar Society online at this free event to hear from candidates for the role of West Midlands Police and Crime Commissioner before the election on Thursday, May 6, 2021.
Currently, the following candidates are scheduled to appear or have been invited (in alphabetical order):
Simon Foster (Labour)
Julie Hambleton (Independent)
Mark Hoath (Reform UK)
Jon Hunt (Liberal Democrat)
Desmond Jaddoo (We Matter Party)
Jay Singh-Sohal (Conservative)
NOTE: Log in details for joining this meeting will be issued shortly prior to the event itself. Please check your email inbox beforehand. No email? View Eventbrite's article here.
This event was previously scheduled for March 16 but has been postponed to the new date and time of Friday, April 30, 12 - 2pm. This change was made to comply with government regulations and guidance for the pandemic. Bookings made for the original date have been automatically carried forward to the new date.
You can submit questions in advance of the event using Eventbrite or by email to info@lunarsociety.org.uk
Organised by The Lunar Society and hosted at Matthew Boulton College (part of Birmingham Metropolitan College - BMet), the event will be streamed live to to The Lunar Society audience. The event will comply with government pandemic restrictions and guidelines with the candidates, interviewer and the media hosted at the College whilst delegates will participate online. The candidates will give presentations and answer submitted and live questions from the Lunar Society audience.
This event is being chaired by Lunar Society Executive Member and political broadcaster, Charmaine Burton, who is also a presenter on New Style Radio 98.7 FM.
"We are looking forward to a lively discussion with a high level of audience engagement – so we are keen to hear from members and guests in advance of the event with their questions – as well as using the online chat facility," said Charmaine.
"We are very grateful to BMet for hosting this event. It promises to be an exciting and innovative way of engaging with members, guests and of course, with college students."
You can submit questions in advance of the event using Eventbrite or by email to info@lunarsociety.org.uk. Please state WMPCC question in the subject header.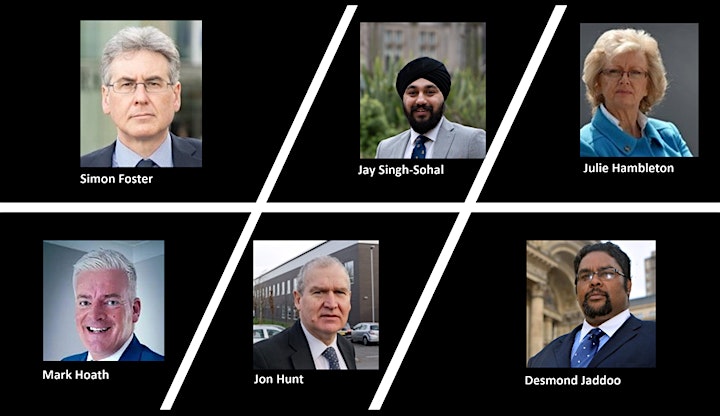 Organiser of West Midlands Police and Crime Commissioner Hustings