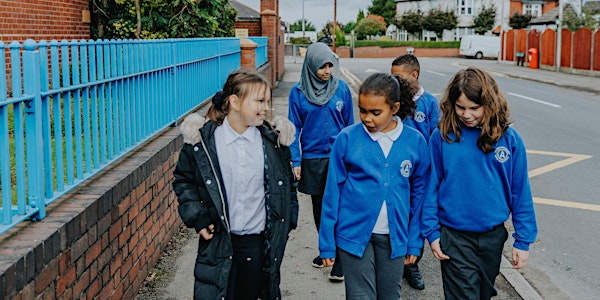 West Midlands Race Equalities Taskforce - Member Recruitment Webinar 2
Location
Virtual Event
Online
Birmingham
United Kingdom
Hear from the WMCA about the new West Midlands Race Equalities Taskforce, and how you can apply to join.
About this event
The West Midlands Combined Authority (WMCA) is setting up a Race Equalities Taskforce to take action to improve equality of opportunity for all our communities. The Taskforce will work towards its vision that: in the West Midlands ethnicity, race and heritage should never be obstacles to people having a fair start in life, or the opportunity for people to reach their potential and flourish.
With the West Midlands being one of the most diverse regions in the country, and with people from different ethnic backgrounds (including White British) experiencing disparities across a range of life issues, from health to employment and skills, this is a key priority for the WMCA.
The Taskforce will have a clear focus on action to tackle these inequalities, in the areas where the WMCA has influence, such as the economy, skills, housing, transport and wellbeing. Criminal justice issues are being examined by the West Midlands Police and Crime Commissioner and the Local Criminal Justice Board, and the Taskforce will be highlighting and raising the profile of this work.
Applications to join the West Midlands Race Equalities Taskforce are open from Monday 6 December 2021, and close on Sunday 16 January 2022.
If you have knowledge of race equalities issues, are experienced in working with others to make systemic changes and can bring strategic action to the Taskforce, and want to find out more, please register to join our online webinar. You'll meet our recently appointed Chair of the Taskforce, Yetunde Dania, and officers from the WMCA who'll be able to explain a more about the role. Together we can make a difference.
The event will be hosted on Microsoft Teams and a link will be sent to registered attendees prior to the meeting.
Yetunde Dania, Chair of the Taskforce