West of England: Healthcare Innovation Expo - making and maximising opportu...
Description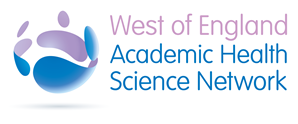 The Innovation agenda is the current "hot topic" to enable and support transformation and change. How can we ensure new solutions really transform healthcare for the better?
Join us at our Healthcare Innovation Expo to explore opportunities and solutions being developed right here in the West of England. Digital and med-tech exhibitors will showcase the latest products, apps and services, with a focus on those addressing local needs. You may find solutions to those tough questions you have been trying to solve!
In addition to hearing from those innovating and managing innovation in our region, you'll also hear from three key international thought leaders, Andrew Bastawrous, Co-Founder/CEO and TED Fellow at Peek Vision , David Constantine MBE, Founder Director from Motivation and, Judith Hall OBE, Professor of Anaesthetics, Intensive Care and Pain Medicine at Cardiff University. All three key note speakers will challenge your approach and thinking about how you could include new approaches, ideas and innovation in your transformation agendas.
To view the agenda click here.
Whether you are interested in digital innovation, system, transformation or discovering the latest products and services, our Expo will support you to get on with the task of implementing change - big and small, that will save time, money and ultimately lives.
Unable to attend: If you are unable to attend but would like a colleague to attend in your place, please forward this registration link: https://weahsninnovationexpo2018.eventbrite.co.uk
Organiser of West of England: Healthcare Innovation Expo - making and maximising opportunities
The West of England Academic Health Science Network (AHSN) brings together all the key players innovating health and care in our region.
We are one of 15 AHSNs across the country, established by NHS England in 2013. Here in the West of England, our AHSN has earned a reputation for its ambitious, joined-up vision for healthcare innovation and transformation.
Since our launch, our priority has been to work across organisational and geographical boundaries, involving our entire network in both development and delivery to drive transformation that is based on genuine need, is successfully embedded and sustainable.
With our unique expertise and cross-sector connections, we understand both the 'push and pull' of demand on healthcare innovation. We actively nurture an innovation ecosystem around health and care, removing obstacles and bringing diverse groups together to conceive and maximise new ways of working.