Description
NAAME's (New Anglia Advanced Manufacturing and Engineering) first West Suffolk Manufacturing Group will be taking place on October 4th at Edmund's restaurant in Bury St Edmunds.

Registration and welcome will begin at 4:00 pm, with the event scheduled to finish at 7:00 pm.
NAAME manufacturing groups represent business clusters across Norfolk and Suffolk. These groups give businesses the opportunity to make connections and grow relationships with relevant businesses local to them. We help them to identify collaborations and build their supply chains, learning from each other and embedding best practice. We work together to become globally competitive.
These groups work with the local council and academic institutes, to create a uniform voice for the needs of the businesses and help to secure skilled workers for the future. Each group influences the NAAME board enabling your voice to be heard by the region and for us to lobby for what our businesses need.
Operating out of Hethel Engineering Centre, The New Anglia Advanced Manufacturing and Engineering network provides tailored business support to manufacturing and engineering businesses located in Norfolk and Suffolk as well as identifying collaborative opportunities.

Agenda
16:00- Registration - Networking - Light Refreshments
16:30- Talk from Jamie Thums, The chairman of NAAME.

A brief introduction of the group and NAAME
16:40- Talk from Councillor Susan Glossop, Cabinet Member for Planning and Growth at St Edmundsbury Borough Council.
What is the role of the council in supporting business growth in the area?
How will the council support the growth of the manufacturing group?
West Suffolk Council Status
16:50- Talk from Stuart Franklin, Suffolk Chamber of Commerce.
Introduction of Suffolk Chamber of Commerce and the services that it can provide businesses.
17:00- Tour of the site, showcasing facilities and benefit of apprenticeships.
17:30- Talk from Ean Daniel, Programme Manager, Engineering and Automotive, West Suffolk College.
Engineering apprenticeships at West Suffolk College.
17:40- Talk from Gary Jefferson, Executive Director of Curriculum, West Suffolk College.
Services provided by the college and how to help businesses.
Overview of the Eastern Institute of Technology and how it can benefit businesses.
17:50- Hethel Innovation lead Workshops
Benchmarking workshop.
Lean Workshop
18:30- Discussion & Networking

Discussion of any other business.
Networking
19:00- Closing Comments
The launch of the West Suffolk Manufacturing Group coincides with the West Suffolk Business Festival; running a series of exciting events over 10 days for those actively engaging with businesses or looking to make their mark.
More details can be found here: http://www.businessfestival.org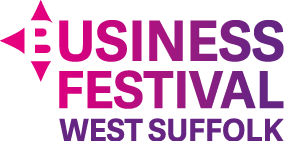 Please contact Jordan at jsharman@hethelinnovation.com to discuss collaboration opportunities and/or for more information.