DIGITAL HR SYSTEMS: Managing Your Team Online is #3 of #7 in the WSCC SME Digital Accelerator Series - SYSTEMS & PRODUCTIVITY.
About this event
Digital HR Systems is #3 of #7 in the WSCC SME Digital Accelerator Series - SYSTEMS & PRODUCTIVITY.
In this session we'll be exploring the benefits of adopting simple online HR software to help you manage your team efficiently and effectively. Save yourself days of admin and late nights sorting payroll. Stay on top of team information, working hours, time-off, absence and annual reviews. Keep all your staff handbooks, policies and contracts in one please. Access employee perks and benefits normally only affordable for large businesses. This great session will be led by our Expert Speaker - Laura Walker, founder of Fresh Solutions HR.
WHO IS THIS FOR?
For anyone involved with a small to medium sized business in West Sussex who is looking to recover and rise after the challenges the pandemic has brought. If you are looking to learn more about adopting digital ways of working and want to gain practical and actionable insight to help take the first steps - this webinar is for you.
COURSE CONTENT & TAKEAWAYS:
An introduction to the most popular HR systems for small businesses and how they can benefit your team and your business
The time and cost savings you can expect from adopting online HR software
The key brilliant features you can get access to to help you manage and grow your team
Q&A panel with our Expert Speaker
The SME Digital Accelerator programme is a 4 part series consisting of over 25 online workshops - to see other workshops available 'click here'.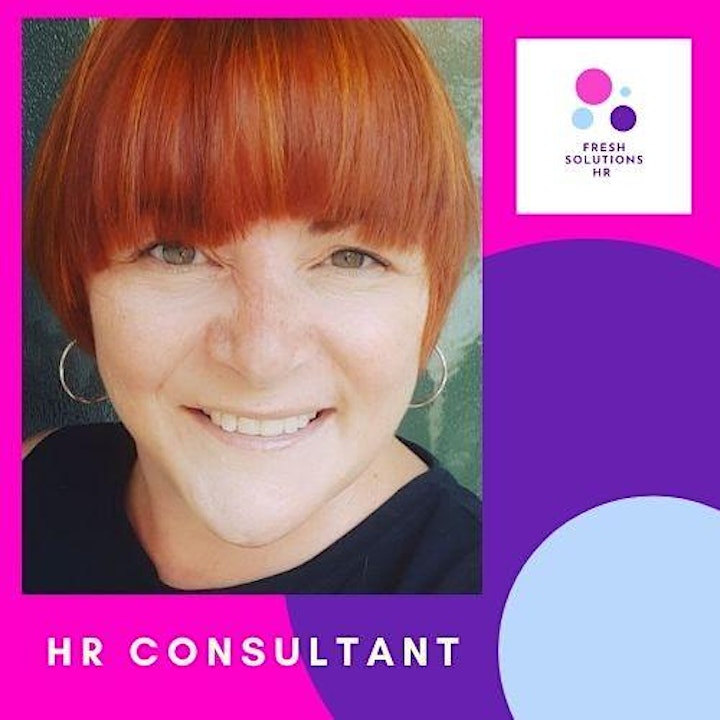 ABOUT THE SPEAKER
Laura Walker - www.freshsolutionshr.co.uk
Laura is a self employed HR Contractor with two decades of experience in functional HR, a mum of two and Co-founder of a local community organisation supporting women and families across East Surrey. She also is an Ambassador for Sussex and East Surrey Hospital - Maternity Voices Partnership (SASH MVP) enabling women to have a stronger voice through pregnancy and birth experience.
Providing practical, straight forward and easy to understand advice for organisations when it comes to HR and all things people and customer related. She works with start up businesses, to corporate organisations. One of her mottos is to 'make it happen' but importantly putting in place the steps to get there. Whether it's culture, people, recruitment or HR policy it's about understanding organisations and supporting them through those changes. Laura is passionate about workplace equality and diversity and volunteers for two organisations where she is both a Trustee and a Mentor supporting individuals and employers through change.
Client Testimonial
"Laura has supported us for the last year on a HR Retainer basis and has assisted us in growing our business from just 2 Directors to 10 employees and an additional 15 consultants on top of our existing consultancy network. She has developed HR systems, processes and has a can-do approach to HR, always putting employees and ourselves first. She has developed recruitment strategies, employee competencies and is always thinking of the bigger picture. Practical and Supportive, she's great to have around. "

This Autumn & Winter 2021, West Sussex County Council launches a FREE online Webinar series designed to maximise the impact and accessibility of digital technologies for West Sussex Small and Medium-sized Enterprises (SMEs).
The SME Digital Accelerator programme is a 4 part series consisting of over 25 online workshops:
Series 1: Getting Online
Series 2: Customers & Marketing
Series 3: Systems & Productivity
Series 4: Growth Expansion & New Products.
These webinar sessions have been put together by local digital experts Freedom Works, always possible, & Creative Bloom in partnership with the County Council & boroughs to help small and medium businesses utilise digital tools and gain expert knowledge and advice in how best to grow their online presence and attract and retain new customers.
These webinars will be run online and will take place at 12pm on Tuesdays & Thursdays starting on 9th September.
Organiser of West Sussex Recover & Rise S3W3: Digital HR Systems