In-person voguing class led by the Father of International House of West, as part of the Molly's Masquerade
About this event
D'relle West is the international Father of the International House of West, Pioneer of the UK Ballroom/Voguing scene , a dance teacher and choreographer for the Molly's Masquerade.
300 years ago, London's Molly Houses were the first cross-dressing gay clubs in Europe. A precursor to the 20th century ballroom scene, the Molly Houses were spaces where working class men could go to for sex, gin, fiddles and fun.
In memory of our 18th century queer ancestors D'relle West will be choreographing a routine for the Mollies to perform at the summer's Masquerade.
You may attend a one off class or every session.
The workshops will be held inside the Mulberry Hall behind 21 Old Ford Road. Please see a map below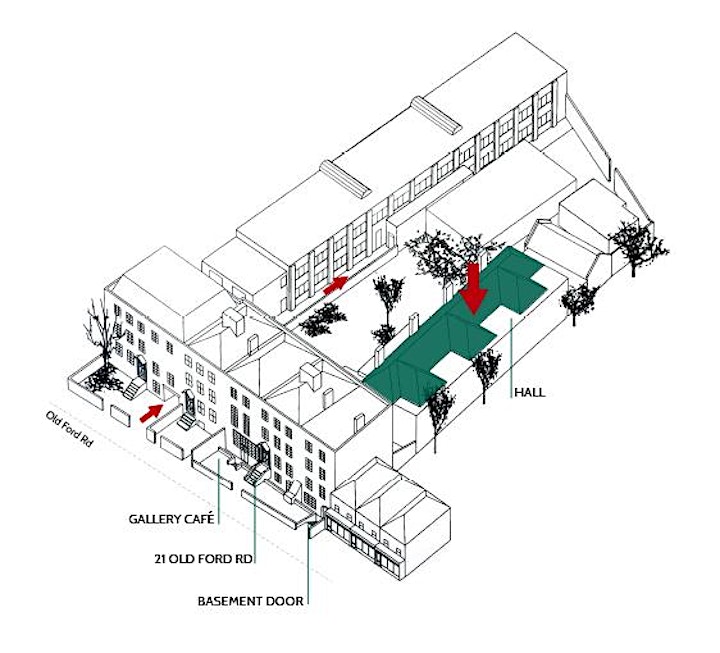 Organiser of WEST WEDNESDAYS - Learn to Vogue | Molly's Masquerade
There's always something interesting to see or do at St. Margaret's House!
We host a wide variety of events throughout the year, including regular art exhibitions, film screenings, music gigs, spoken word nights, and comedy performances as well as special one-off festivals. Check out our event listings to find out what's going on this month.
We are home to more than 30 different community organisations and charities and we also offer various room hire facilities at low rates, as well as office spaces to rent at below the market rates.
Our award-winning  Gallery Café offers a delicious selection of vegan food, an exciting programme of live events, and regular art exhibitions from up-and-coming artists. 
You can drop-in our Create Place for free weekly art sessions, which are open to everyone no matter the skill level. They're the perfect place to meet fellow crafters while working on a project or learning a new skill and enjoying a cuppa. Check out our calendar, as there are lots of one-off workshops and in-depth courses offered each month.  
We also provide low-cost yoga, pilates, and dance classes for the community in Bethnal Green in our cosy studio, Yoganest at 27 Old Ford Road and in our hall and chapel. 
Looking to shop ethically or to donate a few clothes? Our charity shop, Ayoka, is full to the brim with delights, from clothes to accessories, and books.  
Find out more about our work and how you can get involved at stmargaretshouse.org.uk
The work we do would not be possible without the incredible support of our volunteers. We're always in need of helping hands; whether it's helping out at our charity shop or facilitating a workshop at the Create Place, there are plenty of ways to get stuck in. If you would like to volunteer with us, whether for a one-off opportunity or on an ongoing basis, please e-mail volunteer@stmargaretshouse.org.uk to learn about all of the opportunities available.