An online programme to develop the leadership skills that will be needed now and in the future by people working in personalised care.
About this event

About the programme
This programme provides an important development opportunity for people working in personalised care roles across West Yorkshire, whether in the NHS, Primary Care Networks, General Practice, local authority settings, the voluntary sector or elsewhere.
We know that staff in these roles are already skilled in working with clients and managing caseloads so the focus of this programme is to develop the leadership skills and approaches that will equip participants to be able to support other staff, volunteers and each other now or in future roles.
Participants will be able to take the learning back into their organisations to support the resilience of others, raise awareness of the role of personalised care and to influence and make a difference to how things happen.
What does the programme cover?
Over 4 half-day modules the programme will support the development of personal, professional and team leadership skills, including:
• Module 1: Unlocking your capabilities and potential through coaching
• Module 2: What's in it for me? Getting the best out of a mentoring relationship
• Module 3: Raising the bar – Building a model of supervision that supports you and others
• Module 4: Your impact and influence – The value of your contribution in meetings and MDTs
Where does the programme take place?
The programme will take place over Zoom, which allows participants to engage in group conversations, work collaboratively with each other and interact thought different 'live' tools. You will:
• Develop deeper understanding and knowledge
• Build a toolkit of practical skills and techniques
• Apply your learning in practical sessions
• Develop a peer support network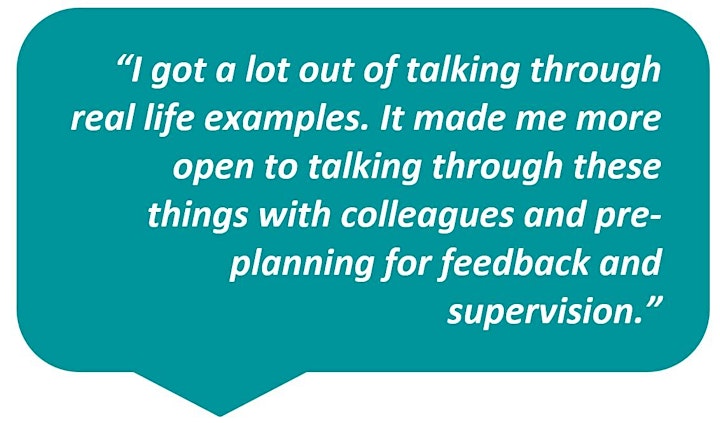 Programme funding
The programme has been funded by West Yorkshire Health and Care Partnership which means there is no cost to participants or their organisations. Participants who complete all four modules will receive a certificate for their CPD portfolios.
Programme Dates
The programme runs over four half-day modules, 9.30am - 12.30 pm and 1.30pm to 4.30m on both days. Current dates:
17th & 18th May
7th & 14th June
21st & 28th June
7th & 14th July
13th & 20th September