Description
REGISTER YOUR SCARECROW ENTRY BY BUYING A TICKET HERE.
GUIDES/SCORE CARDS WILL BE AVAILABLE TO PURCHASE OVER THE WEEKEND OF 7th & 8th SEPTEMBER FROM THE DOVELANDS SCHOOL
Display your Scarecrow in your front garden from 10am, Saturday 7th September until 3pm on Sunday 8th September. If you live outside of the area shown below you can drop your scarecrow off at Dovelands School, to be displayed on the playground. Please ensure your scarecrow is free standing.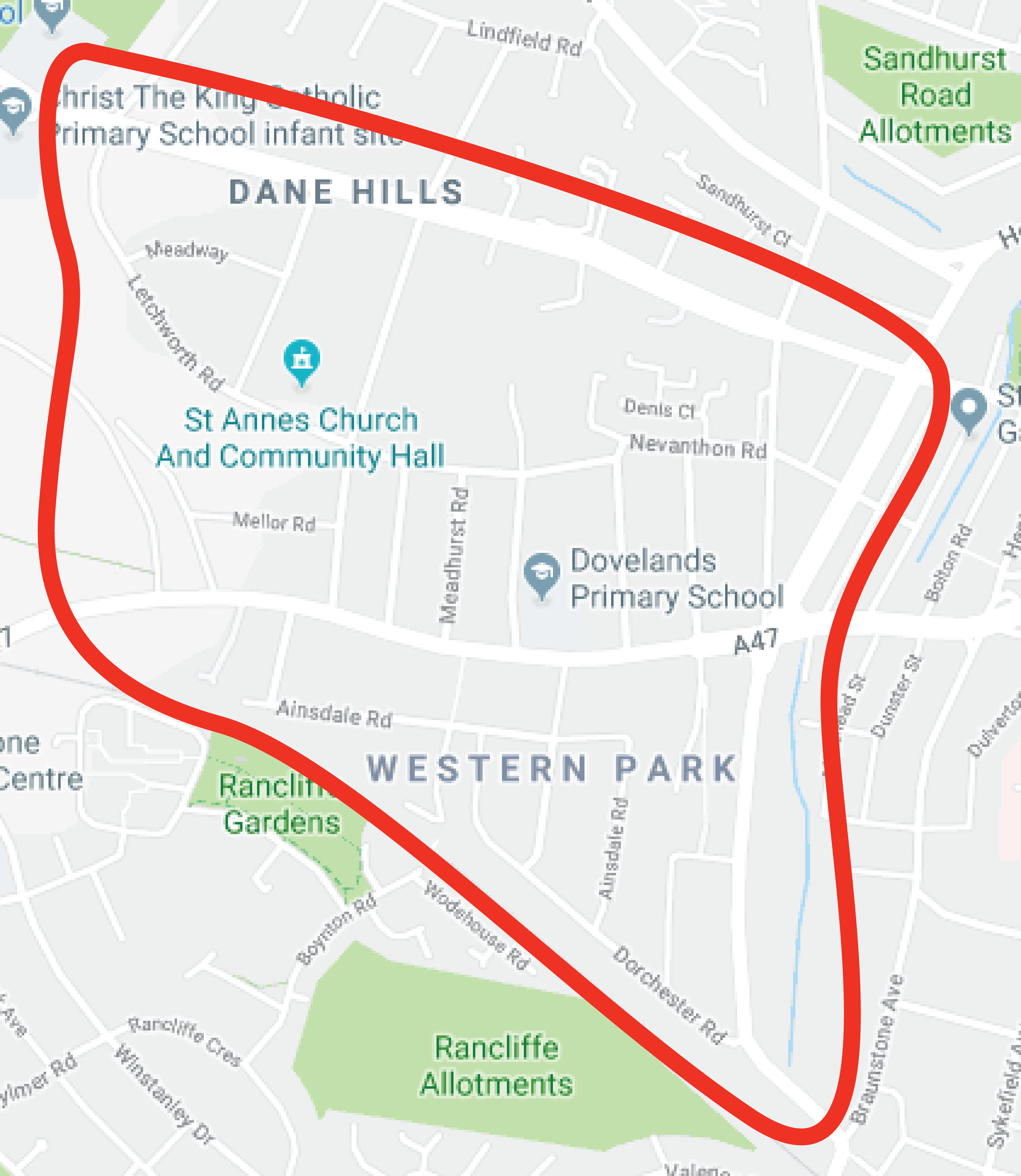 Come along to Dovelands School for a brochure detailing the locations of all the registered scarecrows.
Go for a walk and see the creativity of our community, casting your votes for your favourites along the way.
Show your support for Project Hive by entering the Western Park Scarecrow Trail.