Discover community energy in action! Our guides tell the history of our site and how the turbines/solar panels create clean green energy.
About this event
Discover Community Energy in Action!
We conduct tours of our wind farm and solar park on the Oxfordshire / Wiltshire border - both in person, in the warmer months of the year, and virtually.
For this event, we'd like to welcome you to join us on a virtual tour around our wind farm and solar park.
Join one of our knowledgeable guides to learn about how the Westmill Wind Farm & Solar Park became one of the largest community-owned solar farms in the world. Discover how our turbines work, learn about renewable energy, hear the history of the site and find out about the installation and energy generation of the five turbines and over twenty thousand solar panels.
About Us
Tours are kindly provided by volunteer guides on behalf of WeSET - Westmill Sustainable Energy Trust
The objective of the Trust is to educate, inspire and promote decarbonisation and sustainable energy through educational activities, community energy initiatives and arts projects.
Donations
We don't charge for our tours because we want them to be accessible to all, without worrying about cost. However, if you can afford it and would like to make a donation, it will really help cover our costs and progress our work. You can donate easily through our official charity donation page.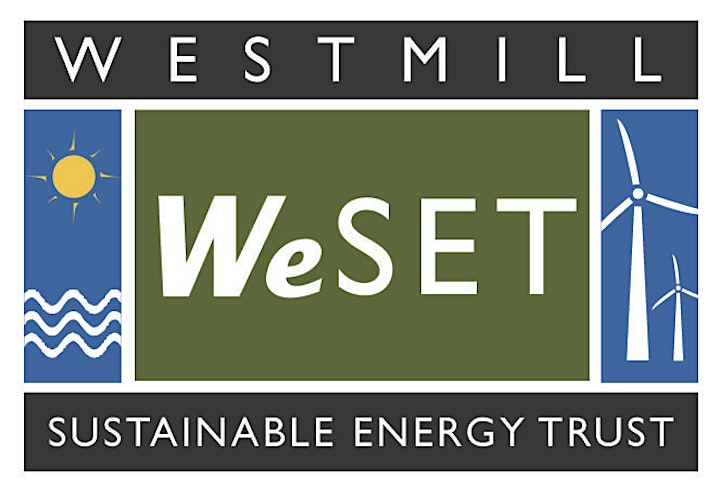 Organizer of Westmill Wind Farm and Solar Park VIRTUAL Guided Tour