Location
Pimlico Underground Station
Exit for Bessborough Street – North
London
SW1V 2JA
United Kingdom
Join me on a guided walk beside the beautiful River Thames and hear stories about the most impressive landmarks in Westminster by the river.
About this event
Hello, it's great to meet you! I'm Peter, a qualified walking guide, a Londoner and someone who has always been fascinated by this beautiful and incredible city.
Come and join me on a journey through time and hear about lost treasure, the origins of Westminster, a mad inventor and his submarine - 400 years ago, a forgotten prison, a King fleeing for his life, another King who lost his head, the largest collection of British art in the world, the man who saved London from drowning, the great flood of 1928 and a Robot!
The River Thames carries with it the echos of the past and hides many of its secrets within its murky depths. Discover some of it's fascinating stories with me, as we walk beside the river and the World Heritage site that includes Westminster Abbey, the Palace of Westminster and the Elizabeth Tower (Big Ben).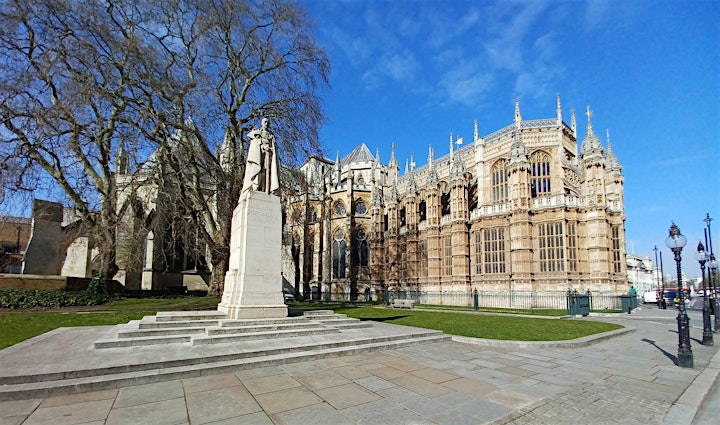 Have you ever wondered why Westminster Abbey was built at this particular location? What's special about this part of the river Thames?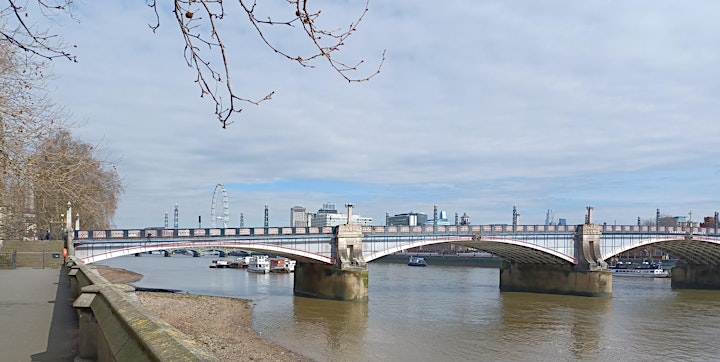 You might walk past this spot without giving it a second glance, but... is there lost treasure in the depths of the river here?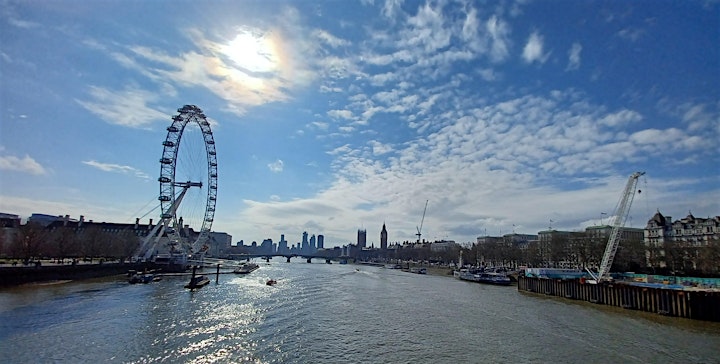 A submarine in the river Thames, 400 years ago? What an intriguing story.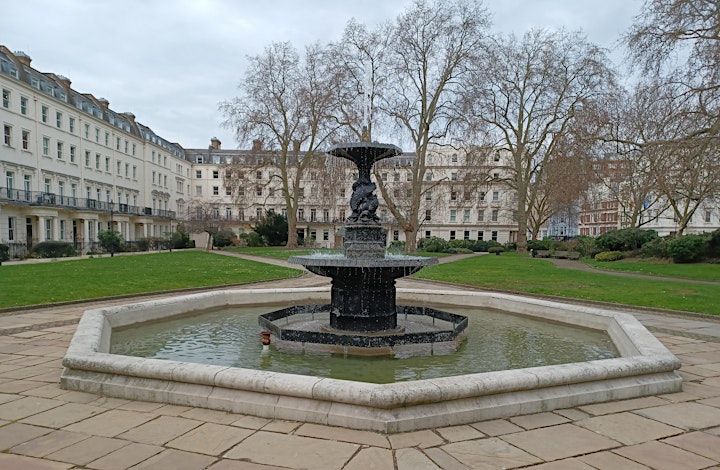 Are these beautiful buildings really as old as they look? There is a clue in this picture that reveals that all is not as it seems... in fact, this Georgian square was damaged by two catastrophic events!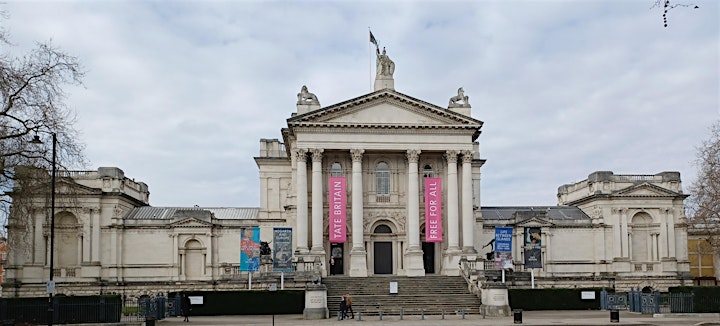 Did you know that the Tate Britain museum was built on the site of a horrific prison? Hear stories about life inside the prison and the future that lay ahead for many inmates who would then make the short walk towards the river!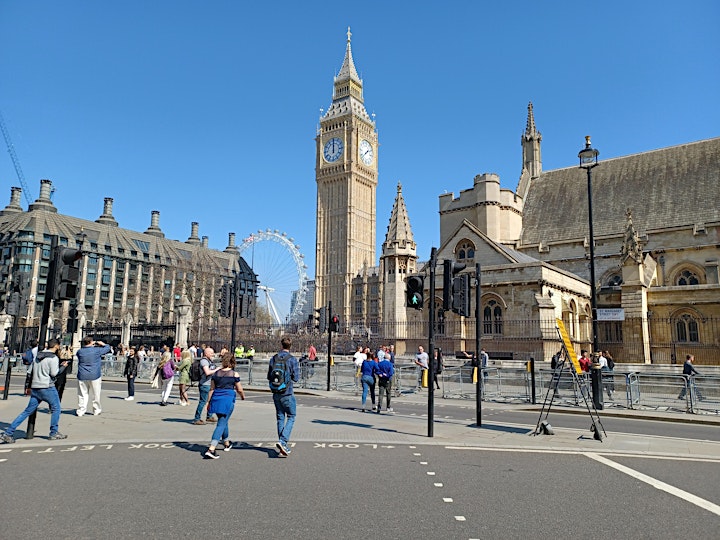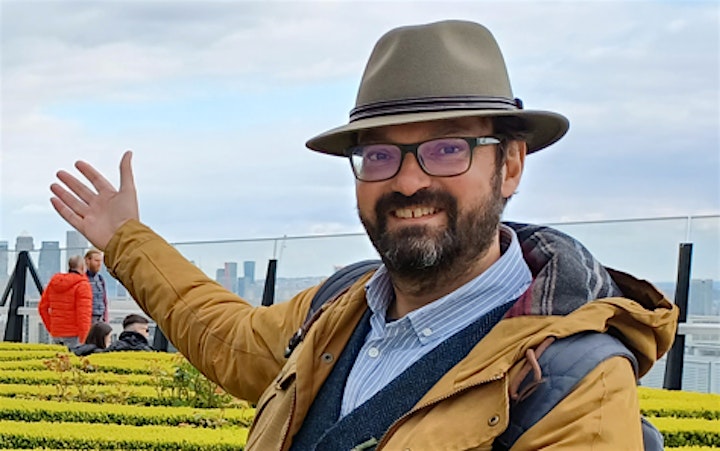 Have you ever wondered what your guide looks like before you meet them and go on a guided walk?
Hello, I'm Peter. It's great to meet you!
I qualified as a City of London guide in 2015. I'm a member of the Institue of Tour Guides and a Green Badge holder.
Welcome to the city that is my home. I was born here, went to university here, work here and above all, have fun here! I've always enjoyed strolling along its hidden streets and alleyways, often discovering something new around each corner.
I've been very fortunate to have travelled and worked around the world for humanitarian organisations such as the Red Cross but the excitement, history and fascination of London has always drawn me back home. I'm so lucky to live here.
When I'm not working on international projects, I like to spend my time taking small groups on guided walks in London, designing and making furniture, mudlarking (you never know what you'll find on the banks of the river Thames) and generally enjoying London life.