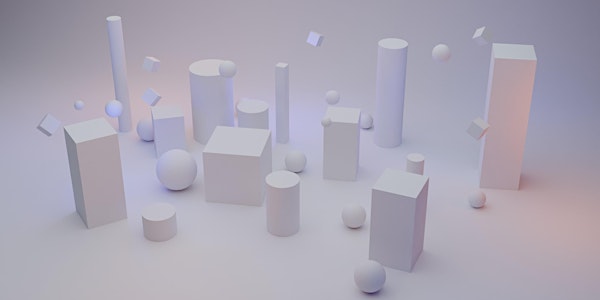 Westminster Digital Business Symposium 2022
Location
Westminster Business School
35 Marylebone Road
London
NW1 5LS
United Kingdom
Reality and Representation in the Age of Digital Transformation
About this event
Digital technologies have become an integral part of the operations of modern organisations, playing a key role in the realisation of business strategies, growth and competitiveness. To achieve these outcomes, organisations tend to undergo a fundamental change process, known as digital transformation, which is commonly understood as the innovative adoption of digital technologies to develop new business models and value propositions for its stakeholders. However, technology adoption alone is insufficient to deliver the desired outcomes of digital transformation. Fundamental to this endeavour is the capability of an organisation to model, process, share and integrate information in a manner that enables effective decision-making in order to rapidly respond to a constantly changing environment.
The theme of the 3rd Westminster Digital Business Symposium is "Reality and Representation in the Age of Digital Transformation". The academic and industrial speakers of this symposium will discuss how advances in the fields of conceptual modelling (a branch of Computer Science) and ontology (a branch of Philosophy) can help organisations to better manage digital transformation by developing accurate and theoretically sound representations of reality.
We invite academics, students, practitioners and anyone interested in Digital Transformation to participate in this symposium. This is an in-person event and participation is free.
Schedule
9:30 - 10:00: Registration and refreshments
10:00 - 10:20 : Welcome and introduction
Sergio de Cesare – Director of Centre for Digital Business Research
Peter Bonfield – Vice Chancellor, University of Westminster
10:20 - 10:50: Making better decisions
Matthew West - Director, Information Junction
10:50 - 11:20: Building the foundations for better decisions
Chris Partridge - Chief Ontologist, BORO Solutions
11:20 - 11:35 : Coffee break
11:35 - 12:05: The Ontology Zoo: Defining the Right Ontology for the Job
Mike Bennett - Ontologist, Hypercube Ltd.
12:05 - 12:30: Morning Panel with Q&A
12:30 - 13:30 : Lunch
13:30 - 14:00: Conceptual Alignment of Software Applications and Business Goals and Strategies
Oscar Pastor - Professor of Software Production Methods and Director of Internationalisation and Transference, Valencian Research Institute of Artificial Intelligence (VRAIN), Universitat Politécnica de València, Spain
14:00 - 14:30: Next-Generation Ontology-Driven Conceptual Modelling
Giancarlo Guizzardi - Professor of Computer Science, University of Twente, The Netherlands
14:30 - 14:45 : Coffee break
14:45 - 15:15: Core Constructional Ontology: The Foundation of the Top-Level Ontology of the Information Management Framework
Salvatore Florio - Reader in Philosophy, University of Birmingham
15:15 - 15:45: Afternoon Panel with Q&A
15:45 - 16:00: Closing
Malcolm Kirkup - Dean and Pro Vice Chancellor, Westminster Business School
Sergio de Cesare – Director of Centre for Digital Business Research