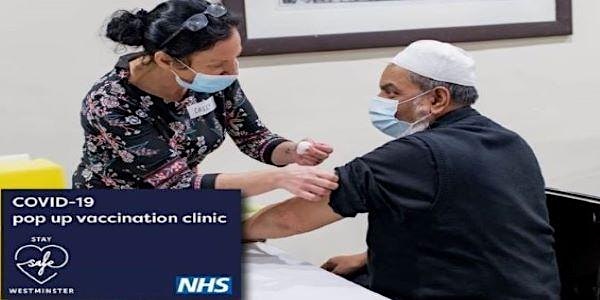 Westminster - Vaccination Event - The Stowe Centre - Monday
Vaccination event in Westminster for over 16s
About this event
Vaccination event for people over 16 years of age
About this event
This vaccination event will have AstraZeneca and Pfizer available for 1st, 2nd & 3rd doses (only for severely Immunocompromised people 8 weeks after 2nd dose - P21 gives criteria https://assets.publishing.service.gov.uk/government/uploads/system/uploads/attachment_data/file/1018444/Greenbook_chapter_14a_16Sept21.pdf).
Priority will be given to those who book a vaccine. We may have availability for walk-ins but cannot guarantee you a vaccine.
If you have one, remember to bring your NHS number with you. This makes getting your vaccination faster and enables you to hold your vaccine record on the NHS App. You can find your NHS number here https://www.nhs.uk/nhs-services/online-services/find-nhs-number/.
If you do not have an NHS number or registered GP we can still vaccinate you.
Please make sure that you eat and drink before having your vaccine and remember to bring water with you on the day, as it is not provided.