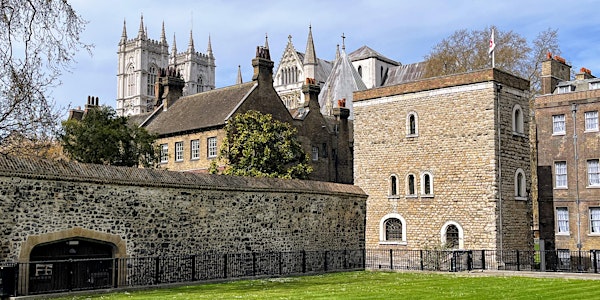 Westminster's Backstreets: Saints And Scoundrels - A London Guided Tour
Location
Behind the Millicent Fawcett Statue on Parliament Square
Parliament Square
London
SW1P 3JX
United Kingdom
A fun walking tour of Westminster that includes the big sights as well as the hidden off-the-beaten-track backstreets
About this event
Westminster is the centre of royal and political power, famous for the soaring towers of the Houses of Parliament and Westminster Abbey.
Behind the edifices of power however are a warren of backstreets, brimming with history of a darker kind including criminal dens, prisons, slums and plague pits!
Along the way we will hear the fascinating and at times scurrilous stories behind the area's 'saints' and 'scoundrels', including Blitz bravery, audacious burglaries and botched executions.
The walk lasts roughly an hour and 45 minutes, starts behind the Millicent Fawcett Statue on Parliament Square and finishes by St James Park.
⭐️⭐️⭐️⭐️⭐️ Historical touring at its finest! My wife, who is an architect, is somewhat nutty for all things building-related! We've been on a few previous tours and while Jack's tour focussed as much on history as it did on architecture, it was simply fascinating! Jack showed us so many hidden nooks and crannies and shared with us so much from London's past that we were totally hooked! And all this delivered by a thoroughly affable and generally very knowledgeable chap. Just beware of his solid myth-busting!!!