Description
Course Details:
Needle felting is the art of sculpting with wool. By using fleeces and special barbed needles to interlock the wool fibers, you create a more condensed material. Wool is a magical fiber that has tiny scales that help it to stick together and felting needles are a special kind of needle that have tiny barbs on the end. As the felting needle is moved up and down, the barbs on the needles catch the scales of the wool and entangle them into place. This creates the denser material called felt.
Wet felting wool is a centuries old craft, it is the process of combining layers of wool roving and/or wool yarns into one flat piece of felt fabric. By using water, soap and agitation, you interlock and compact the wool fibres together. Sheets of felt can then be cut, embroidered into and manipulated into whatever your design requires, or even act as a base to be needle felted into.
This one-day workshop will introduce you to the basics of making felt. You will learn to make a bowl using a resist and wet felting. A brooch or small picture using the needle felting method. The day will consist of making a felt bowl in the morning then needle felting in the afternoon. All materials and felting equipment will be provided.

Facilitator:
Susan Quilliam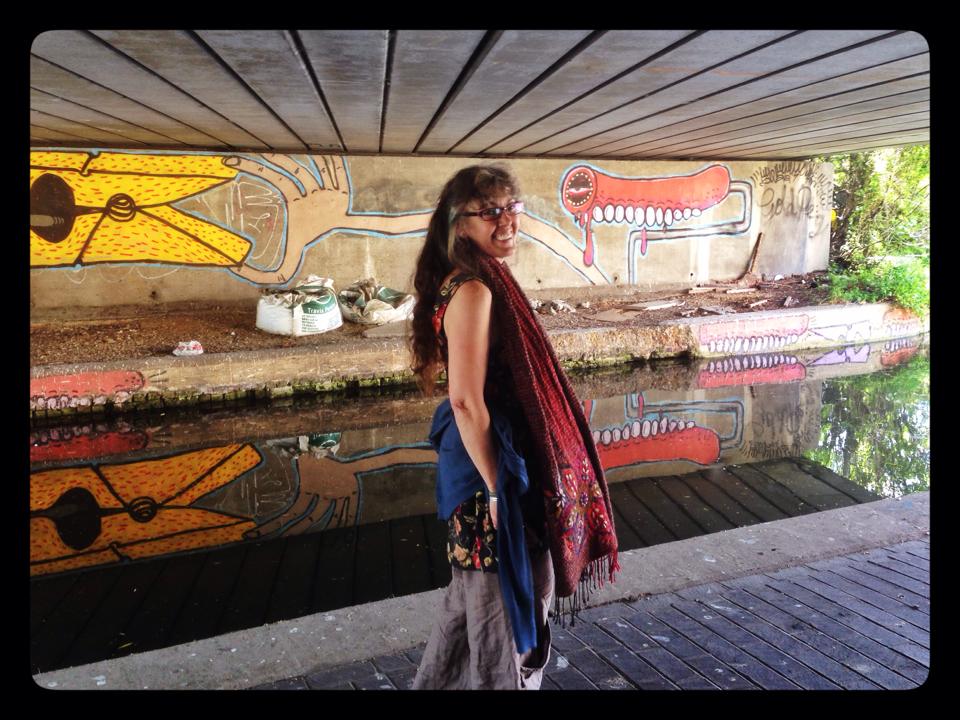 Susan Quilliam is a textiles artist and seasoned demonstrator in the Isle of Man where she runs the Glen Mooar arts retreat in the stunning Sulby Glen, the perfect spot for getting creative. Sue hosts seasonal creative craft workshops and runs and supports school projects, charity and fundraising events and crafting for good causes around the island.
Some of the crafts that Sue loves and teaches are peg loom weaving, wet and dry/needle felting, spinning, natural wool dyeing, crochet, knitting and macrame. Pictures can be seen in the Glen Mooar Cottage Retreat facebook page
Last year Sue achieved one of her long-held ambitions when she was invited to set up a fabrics workshop in the Green Craft area of the Glastonbury festival. She spent 10 days, mainly teaching woollen skills in bracelet making using traditional weaving looms from the Viking period, originally designed for making rope like braids for caulking boats. All this took place in her own special geo-dome workshop and it was a huge success.
Ticket Price:
£45 to include all materials. Fresh coffee and a selection of ethical teas are available by donation. There will be a lunch break will be between 1.00 and 2.00. Please bring a packed lunch. Please also bring a small towel and a hand towel, one to rest on and one to keep hands dried between layering.