Description
The 'wet plate' collodion process stems from the 1850s with images produced on glass plates offering handcrafted one-off images. Fotonow CIC are pleased to offer a portrait studio during Plymouth Art Weekender featuring photographer (and Fotonow associate) David Partner. David is a nationally recongnised portrait photographer who has previously exhibited at the National Portrait Gallery.
For two days only you can book a portrait, for yourself, your family or friends and come to our facilities at Ocean Studios to experience something quite unique.
Cost is £60 for a portrait which includes the scan of the glass plate and copy of digital negative. For total £125 you can purchase the glass plate in addition to the digital version.
The images are quite remarkable and the opportunity to see a historic photographic process being used a wonderful treat in itself. Tim Pearse will be on hand in the Fotonow darkroom to show you the process of revealing the image on the plate. See recent example below: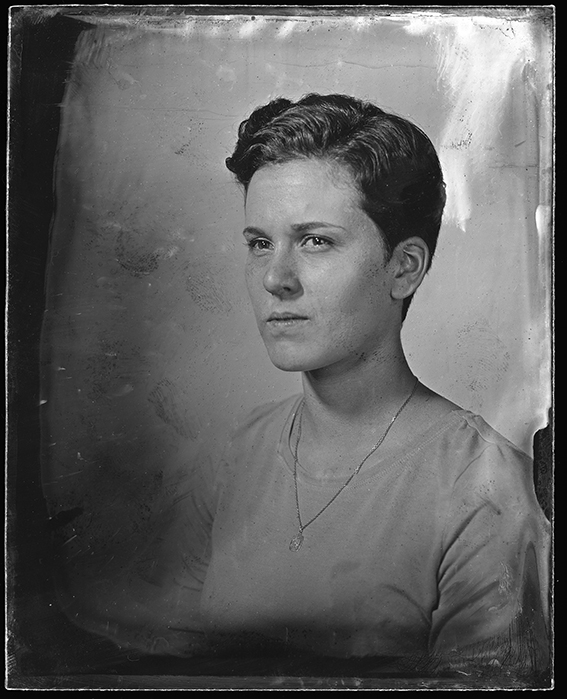 Pay for a session here and contact bookings@fotonow.org for a slot in the studio, or on booking we'll call and phone to book a slot.
Fotonow is based above Ocean Studios cafe (where you can relax before and after your portrait session).