Join Unravelled artists, curators & WWT staff for a lively discussion on the role of creativity & conservation during the climate crisis.
About this event
Officially, the current epoch is called the Holocene, which began 11,700 years ago after the last major ice age. However, the Anthropocene Epoch is an unofficial unit of geologic time, used to describe the most recent period in Earth's history when human activity started to have a significant impact on the planet's climate and ecosystems. The word Anthropocene is derived from the Greek words anthropo, for "man," and cene for "new," coined and made popular by biologist Eugene Stormer and chemist Paul Crutzen in 2000. (National Geographic Encyclopaedia)
Wetlands Unravelled is an arts programme that explores the concept of the anthropocene in relation to our understanding of the term 'conservation'. Through the interventions and activities brought to The London Wetland centre by Tania Kovats, Anne Deeming, Alec Stevens, Jonathan Wright, Gavin Osborn, Claire Barber, Sharon McElroy, Eloise Moody, Caitlin Heffernan and Lizzie Cannon this paradoxical relationship is explored in detail, questioning why and how we, as humans, construct for ourselves an othered or distanced position to nature.
Unravelled directors Caitlin Heffernan and Polly Harknett will chair the evening which will include presentations from staff at the London Wetland Centre on the theme from the perspective of the Wildfowl and Wetlands Trust and many of the Wetlands Unravelled artists, followed by a question and answer session.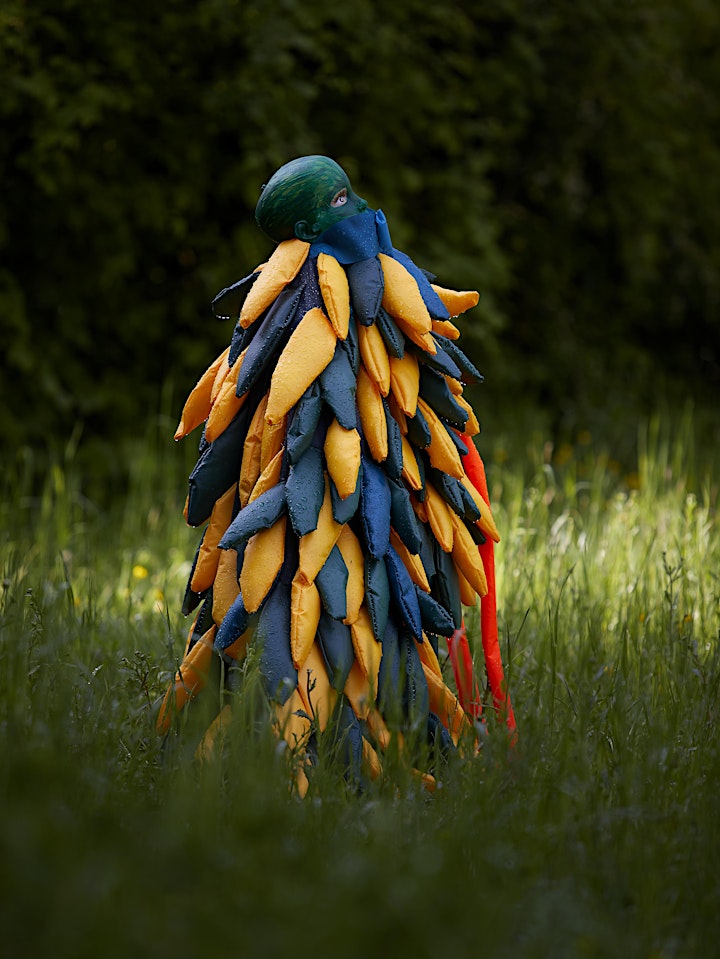 The event will include direct transcription and will be recorded. We will publish this on our website, along with a full transcript of the conversations at a later date. For attendees who may not have been able to visit the exhibition, we recommend visiting our website where the artists' works are photographed and audio-described.
If you have any queries about access to the event please email us at: info@unravelled.org.uk.
Unravelled is an arts organisation led by Polly Harknett and Caitlin Heffernan. We celebrate innovation in the arts by working across fine art and craft practice and by offering exhibition opportunities in spaces where artists and makers can explore how art can evoke histories, stories and a sense of place.
Our latest project Wetlands Unravelled, funded by Arts Council England, the Wildfowl and Wetlands Trust, The Arts Society and Shape Arts continues to 14 November 2021 at the London Wetland Centre, Barnes, London.