WEW Coffee Morning (Business Networking Event)
Description
Hello ladies

Come join us for a coffee morning in Central London as we chat with our guest for the month
Anna Heim ~ GDPR Specialist, Cyber, Data and Information Security Consultant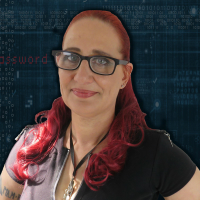 Anna is a Cyber, Data and Information Security Consultant with over 25 years experience in Information Security and Business and is head of the Cyber Security Division at Ares Risk Management. She has been described by her peers as the bridge between business and technology.
Anna started her career straight out of College where she had achieved an Associate Degree in Computer Science; with IBM. Her career in Cyber Security began as a networked systems design engineer, (at IBM) supporting the needs of Blue Chip Clients in the heady years just prior to the birth of the Internet. Over the following 8-years and having completed her contract with IBM, Anna moved to other companies within the Information, Communications and Technology sector, and continued her shift from microelectronic and network design engineering into, software testing and consultative roles, solving business efficiency and compliance problems through technology; as she climbed the rungs of the management ladder.
In 1991 Anna left the corporate world, to pursue her vision of making the world a better and safer place for all through the use of computer technologies. In the early day's of Anna's entrepreneurial journey, she chose to support the growth of SME's providing application training support, with a particular focus on Cyber, Website Security and Compliance. In 2008 Anna returned to University and in 2009 she Graduated from the University of Essex with a Post-Graduate Certificate in Business Management. In 2015, Anna once again returned University and her formal studies to consolidated and upgraded her technical knowledge and expertise in Cyber, Data, and Information Security. Her CPD continues with Cyberay where she has achieved a number of additional cyber, data and information security qualifications. Anna is passionate about business and the criticality of cybersecurity as a means to building customer trust and quality assurance. Anna is a member of Information Systems Audit and Control Association (ISACA) an international accreditation body for cybersecurity practitioners.
Anna has spent the past 12 – 18 months working on the GDPR and has developed a 12-step programme to support the needs of businesses of all sizes and across a diversity of sectors to become GDPR Compliant before the May 25, 2018, enforcement deadline.
---
We are super excited to have Anna share the GDPR information with us as the start date is 25th May 2018.
Come join us and become GDPR compliant.
Bring your business cards and a friend.

Our venue only allows for a limited number of attendees so secure your space asap

---

What you'll gain by attending one of our networking events:

• Meet other female business owners/entrepreneurs

• Network, make connections and collaborations overtime

• Learn business and growth strategies

• How to market your business online and offline

• How to build a profitable business

• Special goodies and discounts to Women Elevating Women events

Book to attend and come along with your publicity materials (especially business cards)

---

Women Elevating Women is known for quality events and meetups, you'll have a great day learning, networking and sharing your expertise at the meetup.

We are all about inspiration, motivation, education, connections and collaborations.

Who knows who'll you meet.

We will be downstairs.

You'll get one welcome drink on the house.
AT THE DOOR PAYMENT £10

N.B

Eventhough there is no refund, all tickets are transferable to any of our events.

You never lose your money with Women Elevating Women events.

I look forward to meeting you

Tokunbo Osunbayo

Organiser, Women Elevating Women

http://www.wewglobal.com