Description
This year's theme is the Future of Consumer. You spend a lot of time thinking about them – what they love (or loathe); where they shop; where they socialise; what they dream. But how do you anticipate what's ahead?
Agenda Summary
WGSN Futures is a day-long event filled with inspirational content and networking. We bring you together with 200+ senior executives from across the creative and fashion industries to share a vision of the future that will change the way you see the world and your business.
08:00 Check-in and refreshments
09:00 Chairman Session: Welcome from Lisa Ramsay, Regional Director, APAC
09:10 "The Future Consumer" by Sarah Owen, Senior Editor, Digital Media & Marketing
What will consumers be thinking, feeling and doing in the future? What are the new priorities for the future consumer and their profiles?
09:50 "Connecting" Keynote
The social communities and platforms we will spend our precious time on. How will they bring us together – or drive us apart?
10:30 Networking & Refreshments
10:50 "Sharing" Keynote by Balder Tol, Director of Community for Australia - WeWork
11:30 "Enjoying" Keynote
New technologies, concepts and experiences that will capture our imagination and investment. Will consumers of the future see your brand as a time saver or a time waster?
12:10 "Being" Panel
How will we learn to define ourselves against ever-more fluid age and gender boundaries?
12:40 Lunch
14:00 "The Future of Living Experience" Keynote by Gemma Riberti, Senior Editor, Design & Product Development, WGSN
People are obsessed with 'doing' and are seeking out new ways to travel, eat, meet and generally feel good. Why are future consumers increasingly willing to spend money on experiences rather than products?
14:40 "Caring" Panel
Socially conscious business models that help us do and feel good. How should companies deal with the value shifts coming down the pipeline? And when is the right time to implement sustainability into your business?
15:05 Networking & Refreshments
15:25 "Learning" Keynote
As younger generations enter the workforce, they demand more and more from their employers. To attract and retain the best talent, workplaces should become communities, sources of constant inspiration, and meccas of learning. How are workplaces tapping into this trend? Or rather, if it's a trend at all?
16:05 "The Brands of Tomorrow" Keynote by Lorna Hall, Head of Insight WGSN
Drawing on the themes of the day – connecting, sharing, being, learning, living, and enjoying – Lorna Hall will provide insight on how to develop a "future proof" brand that will capture the attention of tomorrow's consumer.
16:45 Chairman's closing comments - Lisa Ramsay, Regional Director, APAC
17:00 - 19:00 Drinks and canapé networking session

Interested in partnering? Find out more here »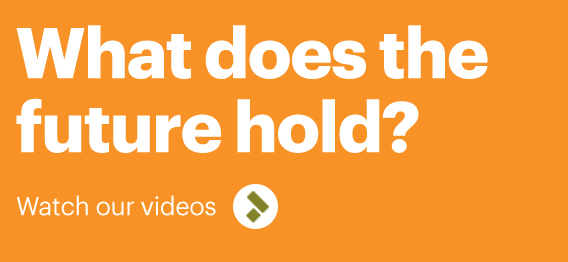 More information on the event and speakers can be found here >>