Description
A DBA Design Effectiveness Award has real tangible value – whether it be in likes, shares, client kudos, new business, or cold hard cash. And we want you to maximise that value – by maximising the PR potential of your win.
We're delighted to announce that former BBC correspondent turned PR guru, Mike Sergeant, is to host a FREE DBA 'Winners Breakfast' for us on Tuesday 7 May.
Mike's book, PR for Humans, shares his storytelling and communication secrets, and he'll be bringing you tips on how to really tell your story, cut through the corporate-speak and get your success noticed.
This event will cover:
How to reach audiences with clarity and impact
The importance of a human story in public relations
How to build a powerful business narrative
The elements of an effective PR and media strategy
Bringing the strategy to life in speeches, videos and articles
Book today for benefits money can't buy:
Get your PR plan to promote your win sorted in one breakfast session with our PR expert Mike Sergeant

Use your win to get more new business

Shout about the effective work you do

Show clients the value your design work can add to their business with real examples of your expertise in action.

Raise your profile as an effective design winner and learn how to use effectiveness to help you stand out from the crowd
We hope you can join us for this unique event – to find out what a difference PR makes.
About the speaker: Mike Sergeant, Owner, Sergeant Leadership Communications
Mike Sergeant is the author of PR for Humans: how business leaders tell powerful stories.
A former Reuters, Sky News and BBC Correspondent, he has taken his considerable experience in front of the camera and turned the lens onto the business of public relations.
As a leadership coach, PR strategist, media trainer, public speaking coach, speech writer, and content specialist, Mike works internationally, across Europe, Asia, Middle East and North America. It may differ slightly from appearing on the BBC News at Ten, but Mike enjoys keeping his hand in, hosting the PR for Humans podcast.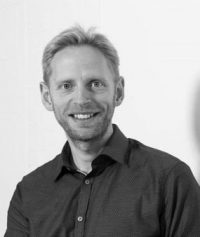 Be great at what you do. Be a Small Giant.
Here at the DBA, we champion greatness in small businesses like yours that think big. Our focus is to shine a light on each of the unique characteristics that drive you, with a carefully curated programme of training, events and seminars that will empower your freedom of choice and help you shape your business. By booking on this workshop, you're choosing to be a Small Giant. Read more here.
Additional information

Please note that a maximum of three spaces per agency can be booked to this event.
Prices include VAT.
When booking please provide the name of the person who will be attending the event - we will use this for their delegate badge and materials.
All DBA events and training courses are subject to standard terms and conditions which can be read in full here.

If you have any queries please email us at bookings@dba.org.uk or call 020 7251 9229.