Description
What a Woman!
A celebration of the diversity, potential and power of Black women
Come and listen to a panel of inspirational Black women share their personal journeys toward success and the lessons they've learnt on the way. You'll also be able to network, support Black British businesses and win amazing prizes! All in all, a great way to celebrate Black History Month!

This year's event is sponsored by bespoke legal consultancy firm Fortuna Solution Legal Services.
Is it for me?
If you want a safe and supportive space where you can be yourself, be heard and share ideas, information and contacts with positive and progressive people, this event is most definitely for you!
What can I expect?
Listen to short talks from our four panellists and a Q&A/discussion session
Visit market stalls showcasing products/services by UK Black-owned businesses
Win competition prizes
Network with panellists and other attendees
Celebrate the achievements of Black women in the UK and abroad
Hot food and drinks will be on sale throughout the night
---
This year's panel is:
Dr Clare Anyiam-Osigwe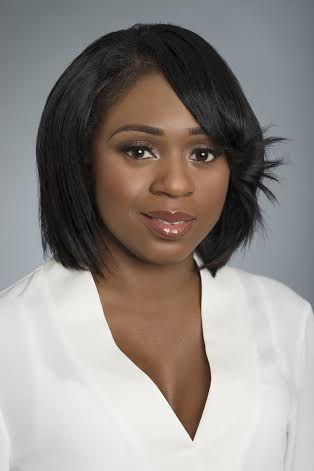 Clare is a qualified allergy practitioner and the founder of Premae Skincare, the world's first luxury vegan beauty brand to be approved by Allergy UK. She also runs a private vegan beauty clinic in Harley Street.
Over the last 14 years, she has worked for global beauty brands like MAC Cosmetics and has served as a health and beauty editorial expert for several publications, including Pride Magazine Nigeria and Crème De La Bride.
In 2009, Clare began making skincare products for clients with skin ailments, following her personal struggle with acne and eczema, and launched Premae Skincare two years later. Since then, Premae has been featured in over 100 magazines and over 5000 beauty blogs, including Forbes Africa and Vogue (UK), and has won several natural health and beauty awards.
Clare has a doctorate in Chemistry, Biology & Modern Medicine and has received numerous awards for her contributions to beauty and business, including International Woman of the Year (Inspirational Awards, 2014) and the Entrepreneur Rising Star Award (Black British Business Awards, 2015).
She is also the co-founder of JoClarePR, a boutique PR company which she runs with her sister Joanna.
Twitter: @drclareao
Helen Ashegbeyeri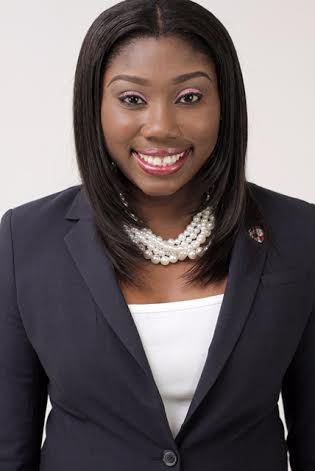 Helen Ashegbeyeri is a U.S. attorney and university professor specializing in entertainment and business law.
She holds a degree in Political Science from University of Houston and a law degree (Juris Doctor) from Thurgood Marshall School of Law (Texas Southern University), where she graduated with cum laude honours.
As an ambassador with the Texas branch of GRAMMY U, a community initiative by the organizers of the GRAMMY Awards, Helen has represented the GRAMMYs in front of Texas legislature and the United States Congress.
She has received several law scholarships and awards, including the Chairman's Award from the National Bar Association (Entertainment and Sports Law) - the first and only student recipient.
In 2015, Helen became the Managing Partner of The Ashegbeyeri Law Firm. She currently lectures on media law at Houston Baptist University. She has also been admitted to the State Bar of Texas and, more recently, the United States District Court for the Southern District of Texas.
Instagram: @your_ent_atty_helen
Twitter: @yourentatty
Delia-Rene Donaldson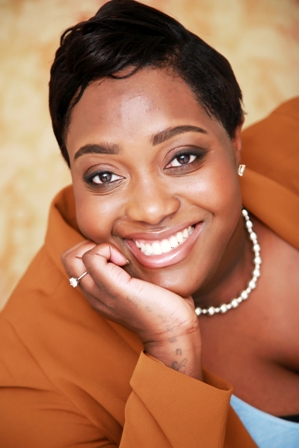 Delia-Rene Donaldson is the creator of the Vex In The City, a popular blog focusing on life, love and relationships. Since its launch in November 2008, Vex In The City has grown a strong and committed fanbase, leading to Delia-Rene being shortlisted for public-nominated UK Blog Awards (2016) with 78,000 votes.
In addition to blogging, Delia-Rene co-wrote the YouTube series Venus vs Mars – the story of a young successful black woman looking for love – which was commissioned by Sky Living HD. She recently entered the theatre space, writing and producing Ex-periences, her twice sold-out play at the Lost Theatre.
Twitter: @DeliaReneUK
Facebook: Delia-Rene Donaldson
Snapchat: DeliaRene
Ade Hassan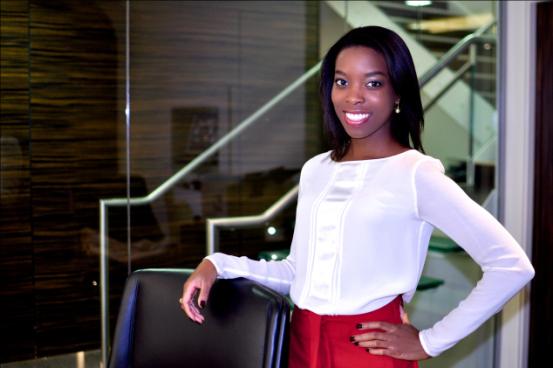 Ade Hassan is the founder of Nubian Skin, a lingerie and hosiery brand for women with darker skin tones. A former corporate finance and consultancy specialist, Ade worked for global firms such as Accenture and Credit Suisse before launching Nubian Skin in 2014.
Her products have been featured in the UK and global press, including The Independent and Ebony magazine, and were worn by Beyonce on her sold-out Formation tour.
Last month, Ade was announced as a finalist in the Entrepreneur Rising Star category for the Black British Business Awards.
Twitter: @nubianskin
Instagram: @nubianskin
---
Stalls:

Beat by Nikstar

A self-taught makeup artist with one main goal: to enhance your natural beauty using high quality products, leaving you looking and feeling effortlessly beautiful.
Instagram: @beatbynikstar
Email: beatbynikstar@gmail.com
Beauty of London

Online clothing store stocking a wide range of stylish outfits inspired by African and Caribbean flags.

Website: http://beautyofldn.com/

Facebook: www.facebook.com/beautyofldn/

Twitter: @_BeautyOfLdn
Emelda Toucan

Creative clothing for children and teens made by hand from African and jersey print fabric. Adult clothing available on request.
We also sell personalised book foldings and canvas drawings.
Email: emeldatoucan@gmail.com
Instagram: @emelda_toucan
Genistar – Charmaine and Elaine

A financial education company which aims to help families and individuals become debt-free and financially independent.
Website: www.genistar.co.uk
Email: charminultra@msn.com
Hair Hookup
An app and website that allows customers to find and book hair stylists, and gives stylists a platform to advertise their skills, manage their bookings and increase their clientele.
We also sell handcrafted Ugandan bags.
Website: www.hairhookup.co.uk
Twitter: @hair_hookup
Instagram: @hairhookup
Email: info@hairhookup.com
Natural Health Harmony

Natural and organic cosmetics and skincare products which are vegan-friendly and free from chemicals, toxins and parabens.
Website: www.naturalhealthharmony.com
Facebook: Natural Health Harmony
Twitter: @nhealthharmony
Instagram: @natural_health_harmony
Email: info@naturalhealthharmony.com
---
Doors open at 5:30pm – attendees can network, browse the stalls and buy refreshments. Host will open the event at 6.30pm. Event closes at 8:45pm.
Any questions?
If you have any questions about the event, please email We Young Queens via weyoungqueens@gmail.com
Delia-Rene Donaldson is the creator of the Vex In The City, a popular blog focusing on life, love and relationships. Since its launch in November 2008, Vex In The City has grown a strong and committed fanbase, leading to Delia-Rene being shortlisted for public-nominated UK Blog Awards (2016) with 78,000 votes.
In addition to blogging, Delia-Rene co-wrote the YouTube series Venus vs Mars – the story of a young successful black woman looking for love – which was commissioned