Description
Artificial Intelligence (AI) has the potential to be the most disruptive and transformative technology of our time. AI and machine learning promise almost limitless applications: from simple chatbots to self-driving cars; from automation in recruitment and financial services to detecting cancer; from reducing energy consumption to predicting vulnerabilities in software.
From the point of view of business leaders, the big questions are not around the technology but the strategic impact of AI. Where will AI disrupt the value chain and undermine existing business models? How can incumbents adapt? How do we create value from AI?
In this webinar, led by INSEAD's Deputy Dean Peter Zemsky, we will draw together a panel of alumni practitioners and other experts to discuss:
Where AI investment is already working and generating novel benefits to customers or driving efficiency
Where AI has not had the expected impact
What the challenges are to execute AI strategies and how to overcome them
Event timing
11.00 (New York), 17.00 (France), 08.00 (San Francisco) 16.00 (London) Other cities here.

About Peter Zemsky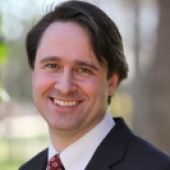 Professor Peter Zemsky is INSEAD's Deputy Dean and Dean of Innovation responsible for the school's digital strategy including the development of its award-winning online courses. He is a leading scholar in the economics of strategy, addressing topics such as disruptive technologies, the trade-offs between value creation and value capture, and the choice of generalist versus specialist strategies. He is a graduate of the University of Pennsylvania and pursued his doctoral studies at the Stanford Graduate School of Business.
About Jaime Pereña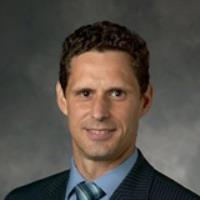 Jaime Pereña is a director of marketing and strategy for artificial intelligence at Microsoft. Prior to joining Microsoft, he successfully founded, grew, and sold a 75-person, $7M company. He holds a Master of Science from Stanford University and dual undergraduate degrees in computer science and physics from Universidad Pontificia Comillas and Universidad Autónoma de Madrid, both in Spain.
About Michal Preminger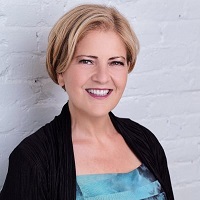 Michal leads the Boston innovation center team of Johnson & Johnson to build, advance, and manage the external R&D portfolio of co-investments spanning across pharmaceutical, consumer health and medical devices. Michal serves on the Scientific Advisory Boards FutuRx Accelerator, and was, until recently, a member of the SAB of Prize4Life and a Member of the Board of Directors of a number of companies, including Compugen, BioArray Genetics, and Alma Lasers. She holds a Ph.D. in Biological Sciences from the Weizmann Institute of Science, an MBA from INSEAD, Fontainebleau, France, and a BA in Medicine from Hadassah Medical School, Hebrew University, Jerusalem.
About Cédric Puel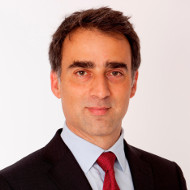 Cédric Puel heads Data & Analytics for BNP Paribas Retail banking & Services (ca. 70 countries, €31bn revenues and €8.7bn NIBT). Cédric holds an MSc in Civil Engineering from l'Ecole Supérieure des Travaux Publics (1997) and Northwestern University (1998), and an MBA from INSEAD (2003). He gained experience in risk management as a consultant during the financial crisis (2008-2010) acting both for credit institutions (forecasting and prevention) and for the French government, advising Christine Lagarde and team on new consumer credit laws. Recently, along with the creation of new AI components, he has undertaken work on AI ethics.