What can a PhD in optical engineering do for me?
Description
If you are interested in finding out about the benefits, and myths, of doing a PhD, join us for:
A short introduction by Airguide programme lead, Professor David Richardson
'PhD myth-busting' by Edinburgh Fringe performer, and Senior Research Fellow, Dr Matthew Partridge
Beer and pizza
A chance to ask any questions and meet some current PhD students
Sign up to watch a live fibre draw in the Zepler Cleanrooms in January (email r.whitehead@soton.ac.uk)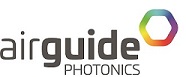 Airguide (www.airguide.soton.ac.uk) is a £6m EPSRC-funded research programme at the cutting edge of optical fibre technology in areas such as interconnection, lasers, data transmission, and sensing and metrology.
The programme offers a range of fully-funded (plus generous stipend for UK students) PhDs, and is actively seeking graduate and masters level students with a background in physics, maths, chemistry, engineering or computing science, and an interest in pushing the boundaries of possibility.
Find out more about our PhDs here: www.airguide.soton.ac.uk/phd
Since it's kick off in November 2017, the Airguide programme has broken world records in hollow-core fibre data transmission, nominated for best student paper in Rome, and featured on a BBC4 science documentary. The programme's influential Advisory Board members includes Vice President and Chief Internet Evangelist for Google, Vint Cerf.